Gaming is a prime source of entertainment for many people globally. Almost every game includes some secret that's why every user requires guidance to understand it properly and play at its best. Gaming communities offer video tutorials of many games that help beginners learn and master it quickly.
Since average users like you and me create these video tutorials, many people wonder how these videos were recorded? Making a video of your gaming session is not at all complicated, and all you need is just a screen recording app. Here we have listed some of the best game recording software that is easy to use and come with tons of useful features.
10 Best Game Recording Software for Windows 10
Plays.tv
Open Broadcaster Software
Nvidia ShadowPlay
Bandicam
Action!
D3DGear
WM Capture
Fraps
Dxtory
1] Plays.tv
Plays.tv is an easy to use game recording program that lets users post short gaming clips online in a simple manner without affecting the frame rates of the game. The tool is connected to the Plays. Tv website so when you launch Plays.tv for the first time, it shows you the dashboard with clips of favorite games.
Plays.tv records your gaming session automatically and can record 720p video at 30 frames per seconds up to 10GB. You can easily change the bitrate, resolution, recording frame rate, etc. to maximize the storage capacity. It features a tool that allows users to cut down and create a 30-second clip of the video and share it on social networks.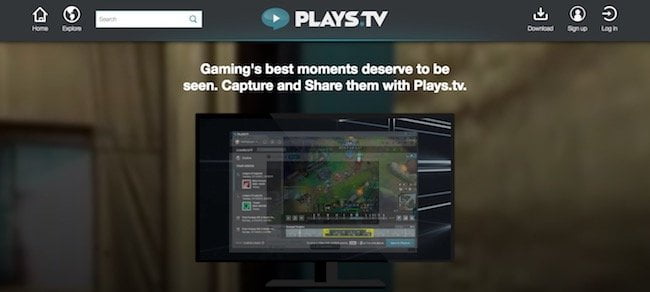 2] Open Broadcaster Software
Open Broadcaster Software is a free and open source game recording software available for Windows 10 that is highly popular due to its fantastic functioning. The software comes with a simple user interface and includes a variety of options for easy customization. To record something, you need to select the source of that particular game.
You can also save the output in your computer or live stream it on popular social networks like YouTube or Twitter. The tool is compatible with Windows Vista and later versions, Mac OS X and Linux. The tool comes with a basic video tutorial, and multiple sides feature too.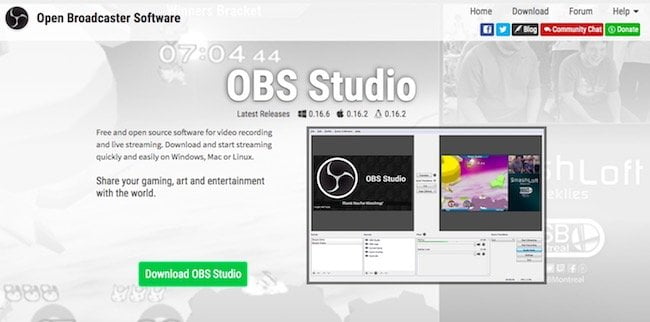 3] Nvidia ShadowPlay
ShadowPlay is a powerful tool provided by Nvidia GeForce that comes for free and offers smooth recording and streaming of your gaming session. You will find the latest GPUs installed by Nvidia GeForce in many computers, the ShadowPlay works on the same pattern, but and depends on the GPU rather than using the CPU.
Though, you need minimum GeForce GTX 600 to run this tool. It offers Shadow and Manual mode, Shadow mode allows users to record up to last 20 minutes, and Manual mode lets you record for an unlimited time unless you stop the recording. The tool can record 4K videos at exceptional 130 Mbps.
4] Bandicam
If you are a novice, then Bandicam is the right choice for you because it provides easy functionality and comes with all the features that are required for a beginner. The tool lets users record ultra HD 4K videos at customizable frame rates. It comes with an in-built compression feature that enables video recording in small size. The tool doesn't offer live streaming but features adjustable windows that allow users to do other activities easily while recording the gaming session. You can schedule a time for recording or record continuously for 24 hours. You can easily share your recordings on YouTube with a single press of a button.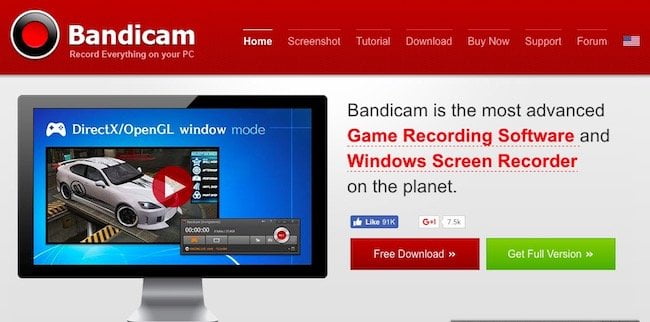 5] Action!
Action is not free software, but you won't mind paying due to its outstanding features. It doesn't put much pressure on the CPU and uses GPU to enhance the performance. The tool allows users to record high-resolution 4K videos at a high frame rate and also add live commentary on it.
After the recording, you can save the video on PC, and further share them on social networks like Facebook or Twitter or live stream your video on popular platforms like YouTube, Livestream, Hitbox, etc. The tool offers a remote access feature which lets you take control of your PC from the Android smartphone. It features a Time-Shift mode that provides 10 minutes of recording, and you can further edit the video and put effects like slow motion too.
6] D3DGear
D3DGear is an easy to use game recording software that offers a free trial for the first 15 days. The tool is light weighted and doesn't require a complicated setup. It comes with an in-built compression system so that users can compress video in real time without occupying too much space in the drive. Like some other game recording software, D3DGear also puts pressure on GPU instead of CPU to enhance the performance. The software can identify and connect with a game automatically, and users can start or stop recording by just pressing the hotkey.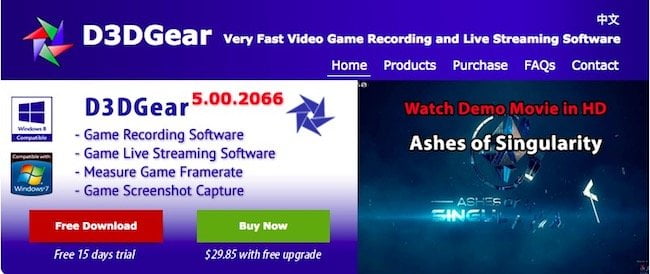 7] WM Capture
WM Capture is a screen recording app which can be used as a game recording tool. The app can take screenshots of the entire screen and save the file in various formats like MPEG, WMV or AVI. You can either record the audio from both microphone and speaker or specify any one of them. The app offers easy setup, and all the users need to do is determining the window or choose the area that they are going to record. The app has a paid version but offers a free trial first. It is compatible with Windows XP and later version and Mac OS X.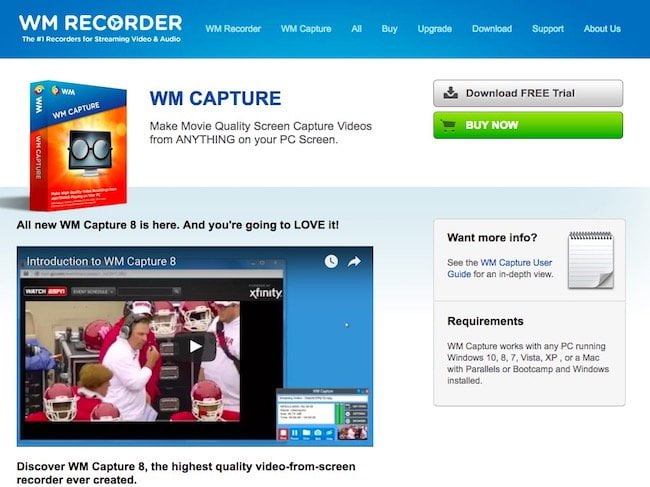 8] Fraps
Fraps is another light game recording software like the previously mentioned D3DGear. It has a small size of 2.3 Mb and includes limited features that allow users to record and stream videos along with added information. The tool can record videos with 7680×4800 resolution and customizable frame rate up to 120 frames per seconds. The total fps appears on the side of the screen and shows all statistics to measure the performance so you can use it as a benchmark tool. It has a free version with basic functionality and a paid version which offers more features.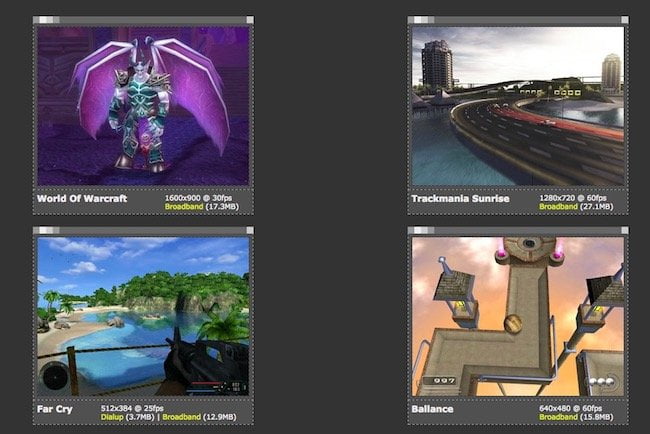 Dxtory has a free as well as a paid version, and both work fine with Windows XP OS and later versions. The software if light as well as simple and offers plenty of amazing features. It comes with a simple interface that lets users understand and tweak every setting easily. You can
Record lossless videos at a high frame rate and big size.
Capture two sounds at the same time using the powerful audio settings and edit them later.
Specify the frame rate up to 120 fps, format and size of the video and codec as per your preference.
It utilizes the power of the GPU rather than the CPU to accelerate performance.
All the above mentioned best Windows 10 game recording software are well known for their performance. They are being used by thousands of users everywhere. After going through the list of best game recording software for Windows 10, I am sure you must have found what you needed. Do not hesitate to share your experience with us.