Few more days left to bid good bye to 2016. If you want to have a quick check up at the best Multimedia Laptops of this year, then this is the right place for you. With most recent updates here we will give you a review of all those Laptops that have topped the list in year 2016.
Low budgeted modern laptops just work fine for certain things like watching videos on Netflix or DVDs and simple editing of your photos. But if you want editing of photos and videos of HD quality, or want to watch a blue-ray movie then you need to invest a little more on laptops and buy a multimedia laptop.
Every month reviews take place on various notebooks of all types, amongst which most of them are multimedia laptops. In this article, we will be talking about 10 of the best multimedia laptops of year 2016. They have been considered best on the basis of all rounder performance and their appearances.
The first impression of Apple MacBook Pro is it is light weight around 1.8 kg and is handy. It comes with 16GB memory space in "space grey" in a little darker shade and has shiny look. It has a 2.6 GHz Intel Core i7 Processor with AMD Radeon Pro 450 Graphics Adapter.
Its size is 15.4 inch with 2880×1800 means a great display quality, and of height 16mm. But the high resolution also seems to be a drawback as you can get cheaper one with same features just without retina display.
This also has branded stereo type speakers. It has a face time HD webcam of 720p. Additional feature includes keyboard light, 12 months warranty and normal speakers as well.
Dell is the next best multimedia laptop set you can go for with 16 GB memory and 512 GB SSD. Its height is 17 mm and weighs 2.1 kg.It has a glossy 3840 x 2160 screen resolution.
Its operating system is Windows 10 Home 64 Bit. Battery is 84 Wh Lithium ion. Its additional feature includes normal speakers and stereo speakers. Keyboard features include chiclet and keyboard light. It has 12 months warranty.
It has an elegant look and is considered to be the most awaited notebook. It is a 15 inch device with infinity Edge Display.
This model of Asus has Intel Core i7 processor with 8GB memory and 256 GB SSD. It is a 17.3 inch device and weighs 3.2 kg. It has a matte body texture. The screen resolution is "1920 x 1080" and its height is 33.2mm.
If you take a look at the earlier Asus models you will find it has improved in terms of technical quality, with extended 17 inch screen and impressive look. It comes with a great performance, Intel Core i7 processor from the generation of Skylake.
It supports DDR4 working memory. The important innovation of this model is, it has an IPL panel which is of high quality. It has 4 GB VRAM. It has HD webcam and comes with a 48 WH, 3200 mAh Lithium-ion battery. Operating system is Windows 10.

Acer Aspire comes with NVIDIA GeForce GTX 960m graphics card, 8 GB memory and 1000 GB hybrid. 1920 x 1080 screen resolution with a matte finish look. It is 17.3 inch device with 25mm height and weighs 3.1kg.
The successful Nitro lineup of Acer has been upgraded to Skyline. It is built with latest processor with a Type C USB port that has been newly included. It also supports thunderbolt 3. It has a 53 WH lithium ion battery with 3 cells and 1.3 Mp webcam.
Additional features are: 4 stereo type speakers, keyboard light & chiclet with 24 months warranty.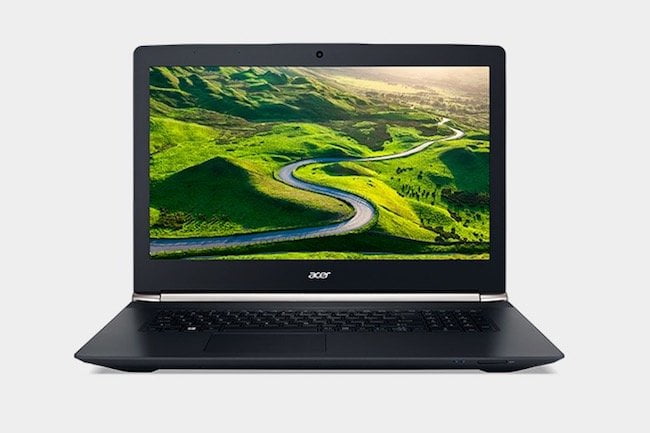 This model of Asus which has a slim casing is a successful build of the Asus family with great configuration. It has i7-6700 HQ Intel Core Processor which is great for gaming purpose.
It has a 15.6 inch display with 1920 x 1080 pixel resolution. It has 554 g power supplies and weighs about 2.53 kg. Networking includes; 4.0 Bluetooth, Intel Dual Band wireless AC and Realtek RTL LAN which is 10/100/1000MBit.
Webcam is HD quality with Home 64 bit Windows 10 operating system. Its added features are; weight: PowerDirector 12 & CyberLink PhotoDirector 5, Foxit Phantom PDF, power cable, warranty card, power supply, and keyboard light, Asus software, McAfee internet security, speakers by Olufsen Technology & ICE Power bang. It gives you 24 months warranty. It is worth an all rounder multimedia laptop.
This creation by Asus has mainly focused on ROG series of gaming because it consist an Nvidia GeForce GTX 960 M graphics card. It has a fast Quad Core processor with 8 GB RAM. It serves you with 256 GB SSD which means the device will run smooth with plenty of storage space and great for multi-tasking.
Games are generally GBU based which means lesser pressure on CPU. It has full HD quality resolution something gamers will feel happy about. The device is based on TN technology.
It comes with 2 years warranty and added features like; sub woofer including stereo top speakers, zip ties, keyboard light. It also has a brightness sensor and webcam is HD quality.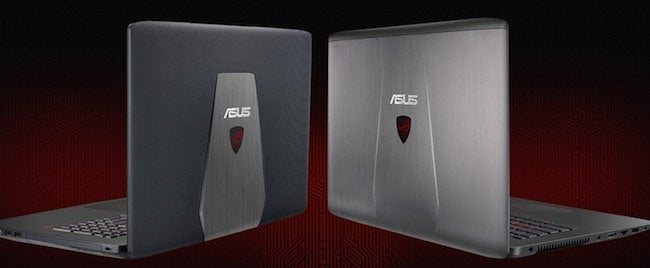 A 27 mm height and weight around 2.4 kg MSI brings a multimedia set with 16 GB memory and 120 GB SSD. A high screen resolution which is 1920 x 1080 pixels. It possesses i7 6700 HQ Intel Core processor with graphics card from NVDIA.
The case of this MSI model was mainly designed to give an appropriate business purpose look with silvery matte effect. It has the latest XPS 15 of 2 kg which is pretty exceptional.
Ports of this device have been replaced with the Gen 2 port Type-C. It has no front connectivity, all are on the sides. Side connectivity has USB ports on both the sides. Review says the right USB connection has tighter grip than the left one which is bit strange.
Accessories include Drivers and utility DVD means you will have no operating it and also a Windows 10 Pro recovery DVD. It comes with a warranty card of 1 year and a start guide. The touch pad is smooth and 10.8 x 6.1 wide.
Battery is made with Lithium Polymer of 42 Wh. Keyboard includes light ad has subwoofers+ Quad speakers. Power supply is 606g.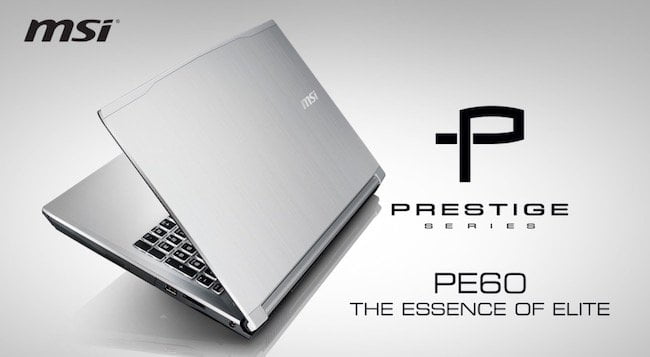 Asus Zenbook comes with 2 kg weight which much lighter device. Its height is 19.9 mm and screen size is 15.6 inch. It provides 256 B SSD and 8 GB memory. It runs on i7 Inter core 6500u processor.
With this series of Asus Zenbook Asus launched a very stylish matte finish look all rounder multimedia device with CPU-GBU combination. The graphics core of this Zenbook is generally paired with a Quad-core processor.
Mainboard is Intel Skylake-U Premium PCH. It has SanDisk storage system including 1131 GB free space. It also has high definition audio controller from Realtek. OS is windows 10 and webcam is HD quality.
Connections include card reader, USB ports, 1 Kensington lock, combo audio and also brightness sensor. Additional items are stereo speakers, light on keyboard, McAfee Live Safe Internet security (trial though), WPS office for Asus, MS Office 365 (trial version) with 2 years warranty.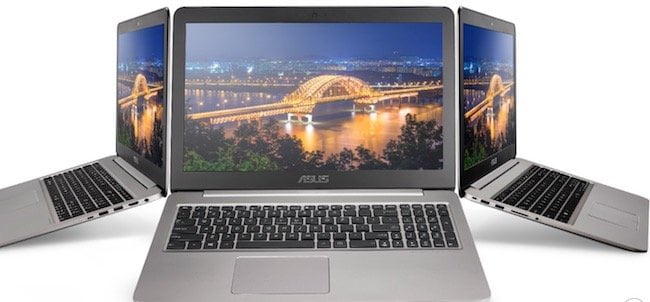 In this Aspire F15 Acer has combined a ULV processor with adequate RAM and a committed GBU. It weighs approx 2.4 kg with 15.6'' screen size and 28.45 long.
With appealing price money Acer with its Aspire F15 has launched a good multimedia notebook, with a replaced CPU from Skylake. It gives a matte 1080 p display which prevents from irritating reflection.
The graphics card from Nvidia GeForce makes it compatible for heavy games. The 1 TB HDD makes abundant room for storing data. It has a slim type DVD A DA8A6SH optical drive. Operating is FreeDos. It provides 24 months warranty.
10.
Lenovo IdeaPad 510-15IKb 80SV0087GE
Lenovo IdeaPad brings you a multimedia laptop with 12 GB memory and 256 GB SSD. It weighs around 2.2 kg ad is of 22.9 mm height. A HD quality matte display with 5.6 inch screen size Lenovo IdeaPad scores under good multimedia laptop with good equipments.
It has i7 Intel core processor with Intel Kaby Lake- U premium PCH main board with 209 g power supply. It offers 2 years warranty.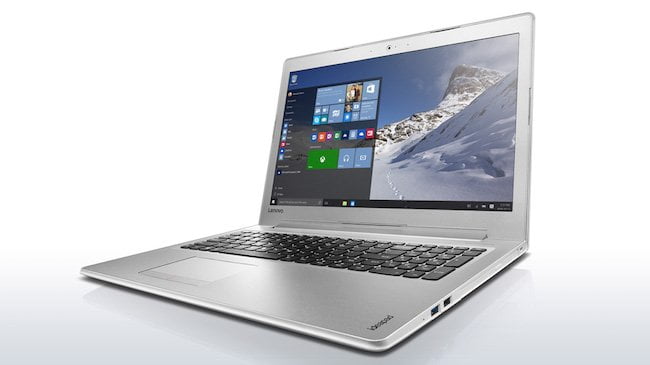 All these listed above are the best Multimedia Laptops of 2016 and if you are willing to buy then go through the above details. Choose any one of them as per your budget though there isn't much difference in price between these Multimedia devices. All of the above multimedia laptops have latest technology, built in them that focused both on gaming craze of the gamers/users, and also has a stylish modern outlook.