Sounds make an integral part of the gaming environment and are said to make the whole feel of gaming complete. Hence, it is important to have a good pair of headsets in place to enjoy the games you are playing to the fullest. But the market is flooded with headsets, and sometimes it becomes difficult to choose the right one, especially when it comes to choosing the best gaming headset for a PC.
This is why we thought to come up with an article that will focus only on the best PC gaming headsets. These awesome PC gaming headsets not only increase your gaming experience but looks cool too.
10 Best PC Gaming Headsets You Can Buy
1. SteelSeries Siberia 840
When it comes to gaming, what can be better than a headset, which brings your games to life, and if you are not unwilling to pay a bit more for a gaming accessory, than SteelSeries Siberia 840 will be the best choice for you. The headset supports Dolby 7.1, which brings the games to the real world from a virtual one.
SteelSeries Siberia 840 also has a side OLED display, which helps in accompanying the base unit present. With the help of the app that comes with SteelSeries Siberia 840, you can also control the gaming headsets settings, which includes equalizers and more so that you have it perfectly complimenting the game you are playing. SteelSeries Siberia 840 is available in wired and wireless versions and can support Bluetooth for lag-free performance.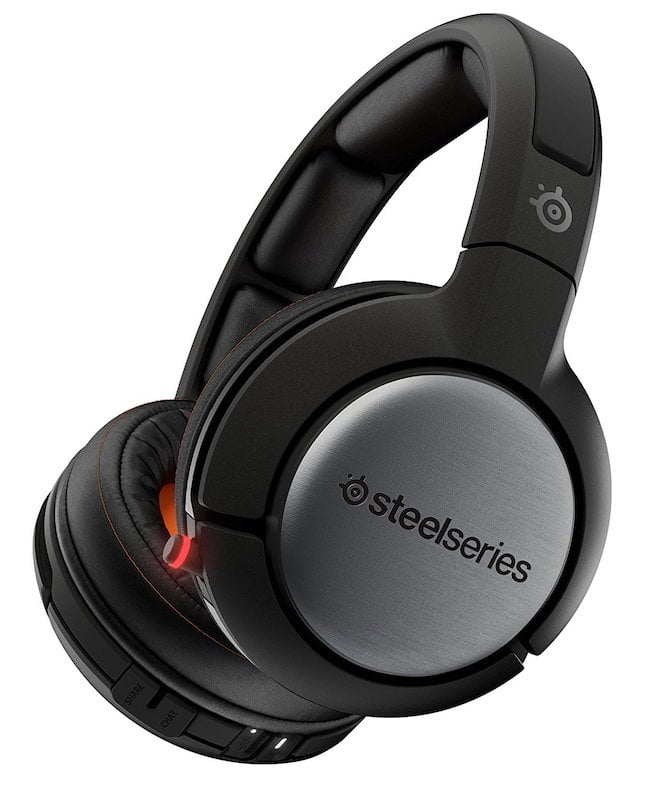 2. V-MODA Crossfade Wireless
Not interested in the unnecessary extras when it comes to your gaming headset? Then go for V-MODA Crossfade Wireless. This headset provides you with some of the best sound features leaving behind the unnecessary extras such as LED and micro buttons for settings selection. When it comes to gaming headsets, what is more, important is how well it brings forth the games' sound effects for the players to feel the games through the sound and are transported to the gaming world.
V-MODA Crossfade Wireless does just that. It has an awesome bass and treble, which brings to life the games, whether it be the roars of the audience in the FIFA field or the blasts of an explosion happening in the battlefield of the war game you are playing.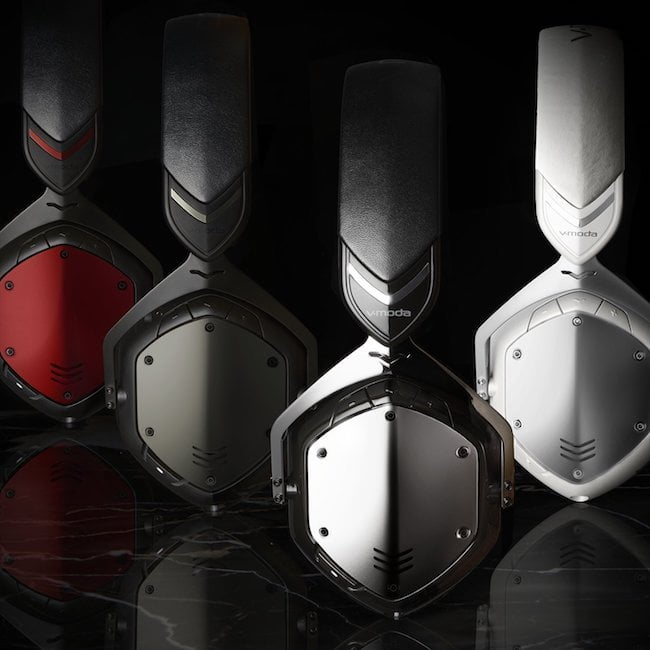 3. Logitech G533 Wireless
If you are a hardcore PC gamer, then you must try out Logitech G533 Wireless. This is one of those headsets made for the gamers who keep hooked on to the PC for hours at a stretch. The padded earphones that come with Logitech G533 Wireless are highly comfortable and allow gamers to continue playing without any unfavorable conditions coming their way.
Logitech G533 Wireless has a superb battery life that lasts for as much as 15 hours at a stretch. The headphone also supports the cutting edge audio output, which is DTS Headphone: X 7.1 Surround Sound audio system. Another great feature of Logitech G533 Wireless is the microphone that comes with the headset. It allows gamers to communicate in a smooth, clear, and lag-free manner while playing the games.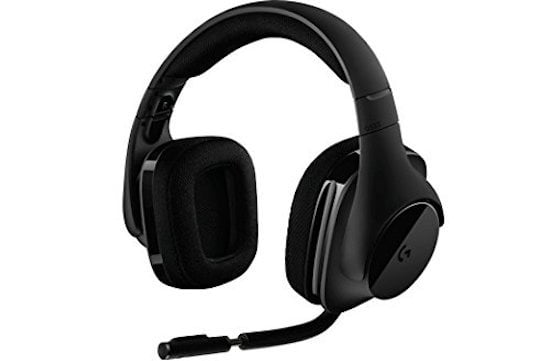 4. Razer Kraken Pro V2
When you want to go low key on your gaming headset's style factor, yet you want great features from it, you go in for Razer Kraken Pro V2. This low budget gaming headset comes from the industry leader and is very unstylish given to the standards that are usually followed by Razer. However, just because the outer features aren't great doesn't mean that the headset isn't good to go.
Razer Kraken Pro V2 provides gamers with awesome sounding systems and comes with retractable microphones, which can be used as and when needed by the players. Coming from the industry leaders, Razer Kraken Pro V2 obviously provides you with awesome surround sound, which includes sound isolation so that you can plunge deep into the game and not be disturbed. Razer Kraken Pro V2 has 50 mm audio drivers, which are large.
5. Logitech G231 Prodigy
Looking for something extremely budget-friendly yet provides you with all the best features you can get in a gaming headset? Try out Logitech G231 Prodigy. Logitech G231 Prodigy comes with 40 mm audio drivers who are neodymium in nature and help bring the games you are playing through it to live. Another great advantage of Logitech G231 Prodigy is that it is extremely lightweight hence you don't feel anything while it is on, and the ear cups are extremely soft for a comfortable fit.
The microphone which is provided with the headset can be folded when not in use. Logitech G231 Prodigy also comes with intuitive controls to make the settings of the headset match the needs of the game.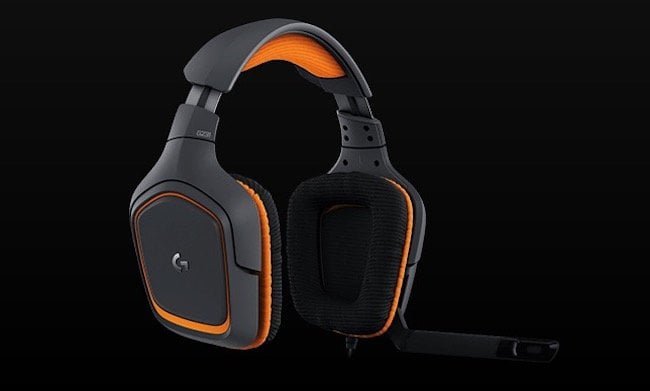 6. Turtle Beach Elite Pro
If you are prone to taking part in gaming tournaments, you will need special headphones to adapt to the tournaments' settings. Turtle Beach Elite Pro is just that. This gaming headset allows you to get the best of your gaming sounds thanks to the dual 50 mm audio drivers. Gaming sounds are often loud and can cause fatigue to the people who are playing. But the memory cushions present in Turtle Beach Elite Pro make sure that fatigue is not a problem for the gamers.
Turtle Beach Elite Pro comes with a simple design, which makes it useful for desktop settings too. The microphone can be removed when not needed and hence adds to the gamers' advantage as it will further reduce the headphone's weight.
7. LucidSound LS30 Wireless
LucidSound LS30 Wireless comes in two colors for the games to choose from. But that's not all that LucidSound LS30 Wireless offers to the users. If you are a gamer who is used for long gaming sessions at a stretch, then LucidSound LS30 Wireless should be one of your top picks due to the comfort it provides to the essential users for long hours of gaming.
LucidSound LS30 Wireless comes with padding cups and provides you with excellent surround sound, which will take you to the gaming world. The gaming headset also comes with dual microphones, which allow fluent communication between gamers when you are playing a multi-player game. LucidSound LS30 Wireless also provides gamers with 15 hours of battery life and controls, a handy touch in nature.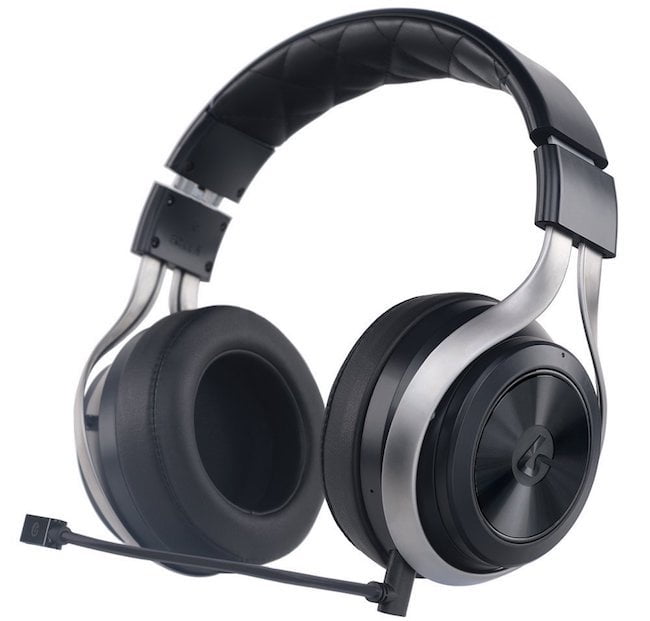 8. Sennheiser GAME ONE
If plush ear pads are a thing for you, then Sennheiser GAME ONE is bound to be your favorite of the lot. There is no doubt that Sennheiser is one of the best sound equipment producers present out there, and when their house produces a gaming headset is bound to be one of the best.
Sennheiser GAME ONE comes with features such as open acoustic which allows the gaming sounds to practically become real. Apart from this it also features stellar frequency response that will enhance the overall gaming experience that you can have. The headset is available in multiple colors for the gamers to pick and choose from, and along with the noise-canceling feature, the two-year warranty becomes the top pick of the genre by most of the gamers out there.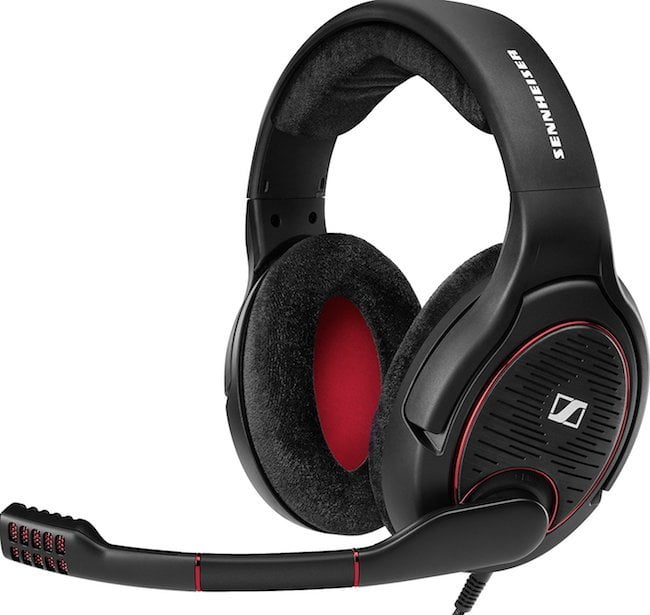 9. Corsair Void RGB
As we are talking about the best gaming headsets, Corsair Void RGB is bound to feature on our list. Corsair Void RGB provides you with a wireless range of 40 meters, which ensures that you can take a small stroll yet stay hooked on to your teammates' conversations.
Corsair Void RGB also provides users with bass, which is top-notch in quality and hence provides you with one of the best surround sounds that can be presented through headsets while gaming. To add to the feel of the game, Corsair Void RGB comes with lighting that can be adjusted or even made for dancing in correlation with the mechanical keyboards produced by the same house. The only disadvantage of Corsair Void RGB is the fact that the microphone can't be adjusted along.
10. Kingston HyperX Cloud Revolver
When it comes to Kingston HyperX Cloud Revolver, it is a no-frills headset for gamers looking for quality and not for style. Kingston HyperX Cloud Revolver features settings that can be compared with that of the headphones, which are almost twice the price.
Kingston HyperX Cloud Revolver comes with large foam headsets that are interchangeable and help cut out unwanted sounds when you are busy gaming. The microphone attached to it allows gamers to communicate with team members without any distortion in the way. If you are looking for something subtle, Kingston HyperX Cloud Revolver is not your teacup. The 43 mm audio drivers will provide users with pounding bass. The support settings have to be done with the help of the braided wires.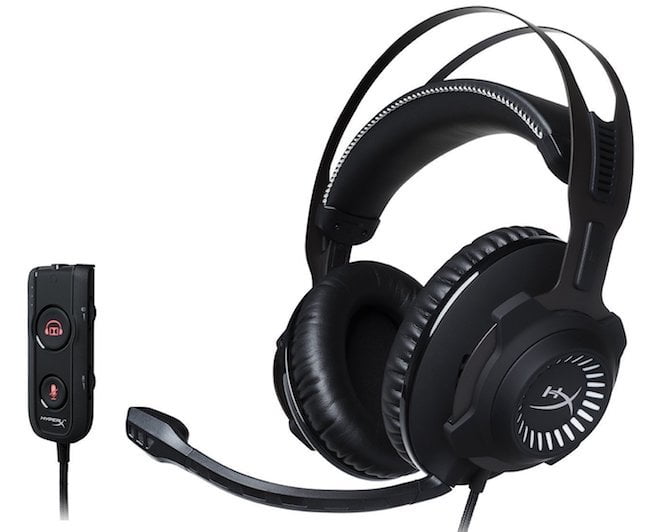 If you are ready to pound it on with your gaming sounds, select one of these 10 best PC gaming headsets and enjoy the best gaming sounds possible. Are you using any of these PC gaming headsets, if yes do let us know in the comments section.