When it comes to gaming, gamers can be passionate about every little detail of the environment which has the potential of making the experience a heightened one or dulls the whole experience down. The same goes for the music emitted from the games. The sound comprises of an integral part of the game and it has the potential of involving the player more in it or even can cause the loss of interest of the player. Sound is as important as other gaming controllers such as mouse or keyboard. This is the reason, we did an extensive research few days before and wrote some articles on best PC gaming mouse you can buy or the best PC gaming keyboards of the year 2017 or the best PC gaming controllers. Even, we listed best gaming laptops if you are looking for a new one. And if you are already bankrupt after purchasing all these things for a quest of building the best gaming machine, you can play best free Xbox One games that help you to save money to buy the soundbar.
Hence, when you are playing a game on the Xbox One, it is absolutely essential to have a good soundbar which will provide you with the detailed sound effects of the game and in the process, help you to get completely immersed in the same. One of the most exciting factors about the current Xbox One is the fact that it provides players with Dolby Atmos sound which is supposed to increase the players obsession with the games. Hence, we bring to you a mix of best XBox One soundbars which are in various price ranges and at the same time supports Dolby Atmos so that you can get a completely new feeling from the games that you play.
So, without wasting any time, why not have a look at all the best Xbox one soundbars that you can purchase and enjoy your games seamlessly.
1. Sonos Playbar
This is one of the soundbars for Xbox one gaming which provides players with one of the best sound experiences that can be provided. It consists of nine drivers which provide the listeners with a sound experience which seems to be simulated. Sonos Playbar consists of some really good quality speakers which produce sound in a manner which makes it appear as though the sound is coming from various directions, thus enhancing the gaming experience on a whole, despite the absence of rear speakers. One of the best things about Sonos Playbar is the fact that it can be connected to the Sonos ecosystem via the wireless connection and that too in a simple and hassle-free manner.
[amazon_link asins='B00AEMGGU2′ template='ProductCarousel' store='ashishmohta-20′ marketplace='US' link_id='f4808c96-5ff9-11e7-83ef-cffd4fcc7041′]
2. Yamaha YAS-203
If you are not satisfied with just a soundbar, then you can go for Yamaha YAS-203 as it comes with its very own subwoofer system so that you don't have to think about the wiring of the same. When you are playing a game on Xbox One, Yamaha YAS-203 will support both DTS and Dolby Sound which will basically enhance your overall playing experience. The best thing about Yamaha YAS-203 is the fact that it maintains the bass no matter what you are playing on it.

[amazon_link asins='B00MIYEJ9Y,B071ZN5PSS' template='ProductCarousel' store='ashishmohta-20′ marketplace='US' link_id='954725ad-5ffa-11e7-b42b-67a679c45565′]
3. Samsung HW-K950
This we can say as one of the expensive, yet best Xbox one gaming soundbars. Most of the people are excited about the Dolby Atmos being featured on Xbox One and people are also ready to pay a hefty price to get a sound system that features it. In comes Samsung HW-K950. It comes with a frontal facing driver and its very own subwoofer and satellite speakers. The whole set up of Samsung HW-K950 provides the players with an impressive surround sound. Samsung HW-K950 plays 4 K sound which enriches the whole gaming experience and takes it to a new level altogether. Samsung HW-K950 should be taken into serious consideration for people who were eagerly waiting for Dolby Atmos support.

[amazon_link asins='B01I0HW12O' template='ProductCarousel' store='ashishmohta-20′ marketplace='US' link_id='c5ba8ed9-5ffa-11e7-b3e0-8b59a354ef97′]
4. Razer Leviathan
This is actually sold as elite gaming and sound bar and perfect for those looking for a low-end best Xbox One soundbars which will produce an awesome sound for the games you are playing, then Razer Leviathan should be on your priority list. Razer Leviathan comes with its separate subwoofer and it helps in producing really good low-end bass sounds. One of the best things about Razer Leviathan is the fact that it connects over Bluetooth, so when you are not gaming, you could connect your speaker to some other devices and enjoy music on it as and when you like it.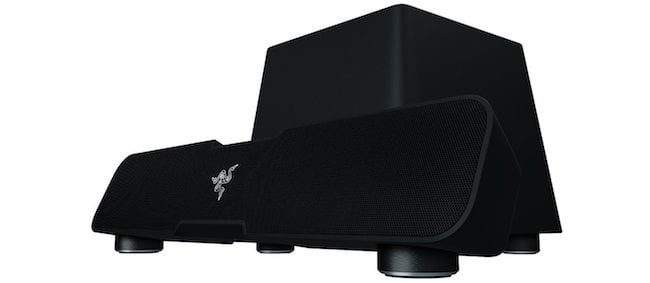 [amazon_link asins='B00PK2POOU' template='ProductCarousel' store='ashishmohta-20′ marketplace='US' link_id='a01eedad-5fff-11e7-b643-6bb6c9dd542f']
5. Yamaha YSP-5600
Do you have a large budget for your soundbar for Xbox One? If yes, this is one of the best soundbars for Xbox one gaming. Are you keen on the super glamorous Dolby Atmos effect that comes with the recent sound bars? Then you have to check out the Yamaha YSP-5600 to add power to your Xbox One. The absence of a subwoofer is pretty well managed with the help of the around 44 directional beam drivers along with the woofer which is 4.5 inches in size and pretty much disperses the sound all over the room. Yamaha YSP-5600 is highly compatible with the Yamaha speakers so you can add up when you want to.
[amazon_link asins='B016B44AP4′ template='ProductCarousel' store='ashishmohta-20′ marketplace='US' link_id='2bc6458f-6000-11e7-a503-47db595cf091′]
6. Paradigm SoundScape
Most of the gamers who are hooked on to Xbox One, don't need a high-end sound system for emitting the game sounds, but there is a segment of players who are likely to use the speakers even when they are not playing with the device. Hence, we present Paradigm SoundScape. Paradigm SoundScape consists of 4 mid drivers and bass which are 4 inches in size along with 3 tweeters which make the device bulkier but the sound is awesome. All in all, Paradigm SoundScape is bound to take full care of your audio senses.
[amazon_link asins='B00JF8RWAE' template='ProductCarousel' store='ashishmohta-20′ marketplace='US' link_id='7793a2cb-6000-11e7-840d-c14f212bdf4d']
7. Yamaha YAS-106
There are some who are not high on budget but they would still need some good soundbar for Xbox One which will produce decent surround sound when we are playing our favorite games. Hence, Yamaha YAS-106. The only problem with this soundbar is the fact that it creates way too much bass despite of the fact that it has no subwoofers in place. So, if you are not keen on having an additional box sitting on your table but still want a good deal of bass and that too at a low price, then you have to keep Yamaha YAS-106 as one of your priorities.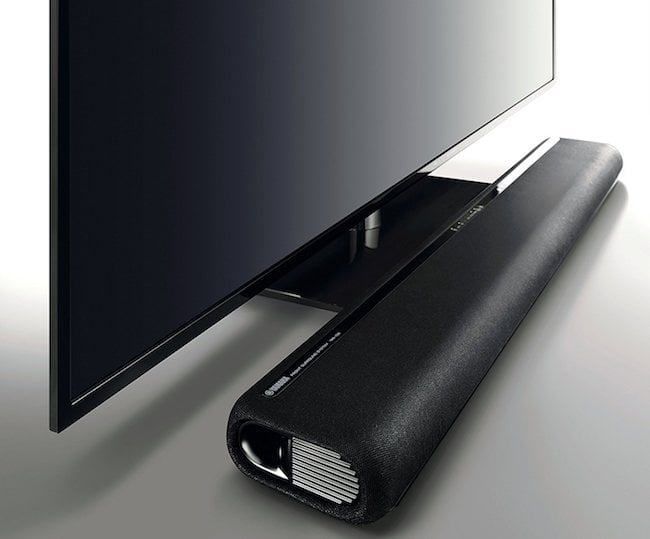 [amazon_link asins='B01JGZUJW8′ template='ProductCarousel' store='ashishmohta-20′ marketplace='US' link_id='308c8331-6004-11e7-b77d-0d8e9e606b57′]
8. Bose Solo 5
Our games often come with dialogues which are hard to hear. This problem is solved well by Bose Solo 5. This has a human speech enhancer which helps in enhancing the sounds of human voice making the dialogues more audible to the common ear. Bose Solo 5 connects in a wireless manner which ensures that you can connect it easily to other devices when you are not playing on your Xbox One. Bose Solo 5 is a great fit for the televisions and helps in making the dialogues more enjoyable and clear.

[amazon_link asins='B01AWLPUAG' template='ProductCarousel' store='ashishmohta-20′ marketplace='US' link_id='9f1bbbef-6004-11e7-8235-5b151c80fca5′]
9. Panasonic SC-HTB485EBK
One of the major problems with having soundbars along with subwoofers is the fact that you always have a wire trailing along with it which can become annoying at times. That's why we have Panasonic SC-HTB485EBK on our list, which is basically a wireless system which you can place anywhere in the room without the hassle of the wire trails. But if you are keen on having it wired up, you also get an HDMI socket to do so. From the perspective of sound, Panasonic SC-HTB485EBK is bound to enrich your gaming experience thanks to the rich sound quality that it has.

10. Sony HTXT1 2.1-Channel
When it comes to sound, we will always have Sony featuring somewhere or the other on the list, and this time it is a no miss. Sony HTXT1 2.1-Channel is one of the best Xbox One soundbars you will get in the market, which will heighten your gaming experience in built sub which enhances the bass and provides players with a real kick. You can customize the sounds in order to suit your choice of sound or according to the games that you are playing. You can use it in both the wireless and wired mode.

[amazon_link asins='B00IWQREOE' template='ProductCarousel' store='ashishmohta-20′ marketplace='US' link_id='2c36ef0c-6005-11e7-8165-b397f07b3d6d']
Now that you are aware of the various best Xbox One soundbars that are available which can enrich your gaming experience with the gaming console from Microsoft and take it a step further, select the one which suits your choice the best and enjoy! If you are using any other best Xbox One soundbars other than these, do let us know in the comments section below.