India is the second-largest global market for app downloads. The online gaming industry in India is projected to grow at a CAGR of 47% by 2022, studies show. This is more than double its current growth rate of 22%.
Back in the 2000s, gaming PCs and consoles arrived in the Indian market, which brought many middle-income group Indians on to digital gaming platforms. As the technology evolved and the experience got more realistic and interesting, gaming became a huge part of the Indian entertainment industry.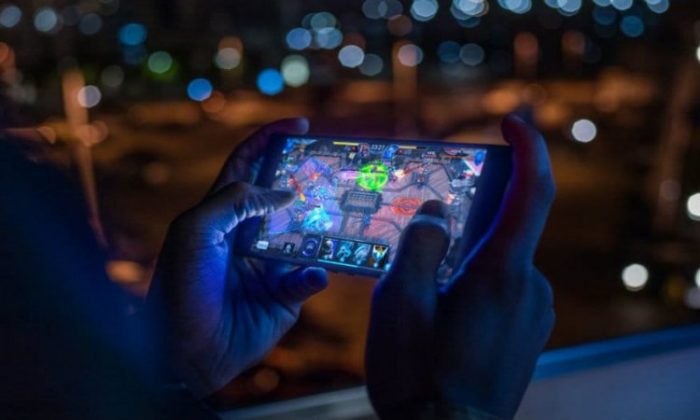 Since 2014, India has attracted $350 million in investments from venture capital firms. Initially, the Indian development ecosystem acted as service providers for the global gaming landscape, but now there are many Indian-origin gaming platforms and a projected 40000 new jobs that will be created. What is it that makes India one of the hottest potential markets in the world for the gaming industry?
A younger population
75% of India's population is under the age of 45. This makes it one of the largest potential markets in terms of volume. India's projected user base is 628 million gamers by 2021, which will give a great push to the gaming industry in India. India has also seen an increase in urbanisation, with almost everyone owning a smartphone and having access to mobile games. With about 60% of Indian gamers between the ages of 18-24, smartphone gaming has shot up and continues to rise around the country. This young crowd is tech-savvy with access to tutorials, app stores, and gaming trends and technology. They have successfully replaced older means of entertainment like watching television or playing outside with online gaming.
A growing number of active internet users
India has the second-largest population in the world. As the digital revolution began, technology and internet usage have spread and grown rapidly. Today, India has over 560 million internet users, making it the second-largest global internet user market after China. The average Indian gamer spends about 42 minutes a day on online games. A study by KPMG shows that in the near future, traditional Indian games will also be digitised to give them a second wave of life. Internet penetration is expected to reach 53% in India by 2021, with technology getting cheaper and more accessible. All of this is pushing more and more Indians to go online and start their gaming journeys.
The rise of mobile gaming will continue
With brands like Microsoft and Sony creating ground-breaking console gaming experiences and PC gaming-enabled systems, no one predicted that choosing the Indian casinos online and for mobile gaming would become the leading player in the online gaming industry. Gaming has always been about a more real experience and gameplay, but for a growing number of users, it is about accessibility and comfort. Smartphone and internet tariffs around India continue to reduce, becoming more accessible to a growing number of users in Tier 2 and Tier 3 cities as well. As the larger chunk of gaming revenue is switching from console and PC-based gaming to mobile gaming, developers are rapidly changing their focus and strategies to work towards better mobile gaming experiences and create platforms you can trust.
Localised content for Indian markets
A growing trend is a rise in games that are localised in their content and execution. These are games that the Indian audience is used to playing offline, in a more digitised manner with easier access and better gratification. There has been a steady rise in the acceptance and usage of online casino games like Teen Patti and Indian Rummy, along with other legacy games that Indian users are familiar with in different media. The COVID-19 lockdown saw a dramatic rise in the number of people who downloaded and played Ludo on a daily basis. Game developers, both Indian and international, are incorporating more and more localised content in video games meant for Indian audiences. This includes catering to the vast spectrum of languages, cultures, and tastes that exist in the Indian market.
Fantasy sports and eSports
Fantasy sports gaming refers to a form of online skill-based gaming that requires sports fans to create their own fantasy team that consists of real-life players. This specific segment of online gaming is expected to reach over $5 billion in the next two years, attracting not only customers but also venture capital and private equity investors. The most popular fantasy sport in India is cricket, with 85% of fantasy game users engaging in the sport via fantasy leagues. There are more than 60 platforms for players to choose from, with Dream11 becoming one of the most popular and largest platforms in the country.
eSport gaming is also on the rise, with games like Counter-Strike and DOTA 2 bringing up professional gamers through increasing competition prize money. The eSports Federation of India has reported that eSports alone has a whopping 264 million gamers in India.
Booming IT and technology sectors
In 2010 there were only 25 online game development companies in India. In 2019 this number had risen to an iconic 275. There has also been a rise in employment opportunities within the job market. This is because India has become a popular backend development centre for gaming companies, creating more opportunities in non-conventional sectors like tech-oriented careers within IT and game development. All these technologies aim to make gaming platforms more accessible and affordable for the growing gaming community.
Use of online digital payments
Digital payment methods are estimated to rise to 300 million by 2022 due to the rise of eCommerce. This rise has caused a shift in gaming companies to offer even more payment options for players, like Google Pay or Paytm. Increased digital payments help gaming companies to cater to a wider audience and different players' needs. While digital payments have their advantages and disadvantages, they work to improve accessibility for gamers across the country.
As the gaming culture, investments from venture capital, and general interest in the industry rise, 2021 looks to be a milestone year for the gaming industry in India.