We use a lot of web services and also apps that require a user name and password. Apart from these, we also transact online using our bank accounts and credit cards. Remembering the passwords and PINs for these accounts is definitely a tedious task. This is where password managers come in handy. This password manager app stores all your credentials in encrypted form and protected them using a master password.
So whenever you need them, you can use them from the app. So, here are the best password managers available for Windows Phone (Windows 10 Mobile).
1. Enpass:
Enpass is a popular and highly rated password management solution that securely manages your passwords and all other kinds of life-important credentials. It helps you generate unique and strong passwords and logs you into websites with a single tap.  It secures your data using  SQLCIPHER, which is transparent and open-source AES-256 encryption to ensure the highest level of security.
It also has cross-platform compatibility, which means it is available on all major desktop and smartphone platforms. The app is priced at $9.99, and you can download it from the store.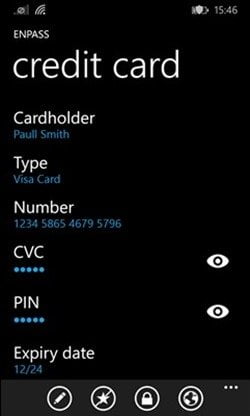 2. Keeper:
Keeper is one of the popular password keepers and secure digital vaults to protect and manage your passwords and other secret information. The app allows you to store unlimited passwords and is protected with AES-256 and PBKDF2 technology encryption. It offers unlimited Sync & Backup, free during the trial period, and requires a subscription thereafter. The pricing is at 29.99$ for a year.
The keeper app can save private files, photos, and videos in your vault.
3. Password Padlock:
Password Padlock is yet another hugely popular password manager. The single master password you select is used to encrypt all the other passwords in your collection using AES-256 encryption. Your master password is never stored, and this provides added security. You can backup and restore your encrypted passwords to OneDrive. You can even backup on one computer, tablet, or Windows Phone and restore to another. You can also use the predefined categories for your passwords or create your own in the language of your choice.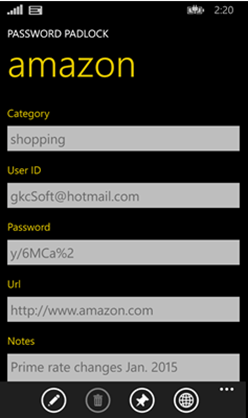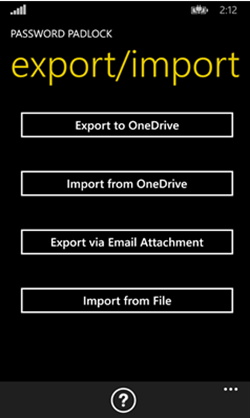 4. LastPass:
LastPass is an award-winning password manager that saves your passwords and gives you secure access to them from anywhere. With LastPass, you have to remember one password, the password, to access your LastPass account. LastPass will fill in your logins for you and sync your passwords everywhere you need them. LastPass for Windows Phone allows you to access your logins and secure notes from your Windows Phone, and it is available for free.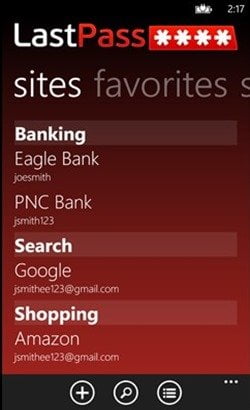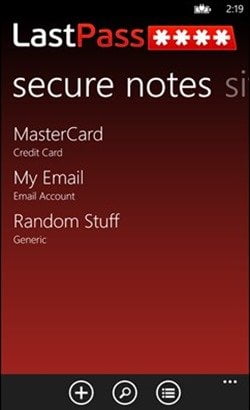 5. OneSafe:
oneSafe Essentials is a password manager app where you can store all your confidential information – passwords, internet accounts, ID numbers, and bank account details. oneSafe incorporates the strongest encryption algorithm available (AES- 256), and all your data is automatically encrypted as soon as it's saved in the app.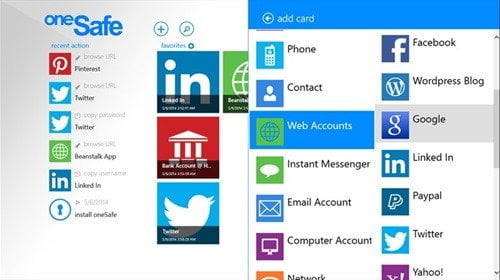 These are the best password managers available for Windows phones; which is your favorite one? Share your feedback in the comments below.