Do you know why people go crazy over live wallpapers? For one, they are much better than the plain wallpapers which have the image of some beautiful places which you have never visited or probably never will, but moreover, it gives a touch of life to your device. In this post, we have a shared list of software to download free Live wallpaper in Windows 10.
Note: Live wallpapers tend to use more battery power than regular ones. IT may hinder the performance of those devices.
Software to download free Live wallpaper in Windows 10
We have listed some of the best software for live wallpapers or animated wallpapers.
DisplayFusion
Dream Scene Activator
DeskScapes
DreamRender
Video Wallpaper
1] DisplayFusion
DisplayFusion is one of the most powerful Windows software that you will get for live wallpapers. Either load images from your computer onto the app, or you can also get amazing pictures from 25 various sources. You can use the inbuilt timer which will automatically change the wallpaper.
DisplayFusion also detects the configuration of your device and applies the wallpapers accordingly. Apart from providing you with amazing wallpapers it also allows you to customize the whole look of your desktop. You can pick and choose the information or icon which you want to appear on the display of your desktop with the help of DisplayFusion.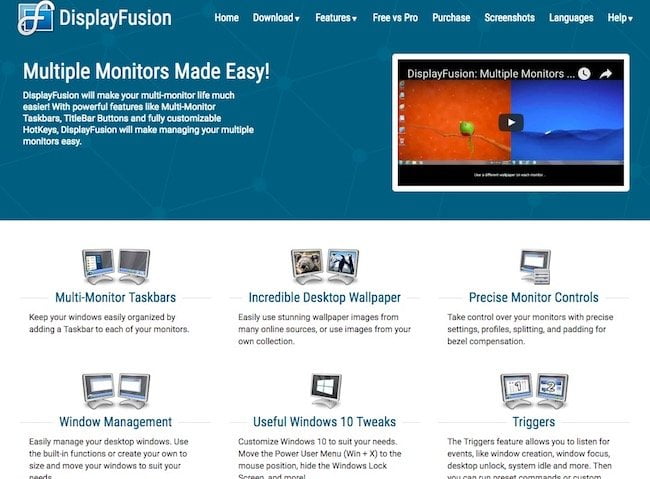 Download DisplayFusion
2] Dream Scene Activator
Next on our list comes the Dream Scene Activator which is another brilliant Windows software. It helps you to tap into the world of beautiful live or animated wallpapers to liven up your device display. Dream Scene Activator is not just another wallpaper downloader for your system. It provides a completely customizable solution for your Windows device. The software is not at all cumbersome and takes up very little space on your device. Apart from providing you with the option for live wallpapers, it also allows you to keep small videos as your background display. 
Download Dream Scene Activator
3] DeskScapes
Apart from downloading live wallpapers, you can choose any image from your device as wallpaper and then select to add effects to them. DeskScapes provides you with a host of 40 various effects which can be applied to create a live wallpaper on your Windows device.
You can also customize the present wallpaper with various kinds of animations to provide it with the extra zing. In case of your screensaver, you will be provided with a host of dreams from which you can select for applying onto your device.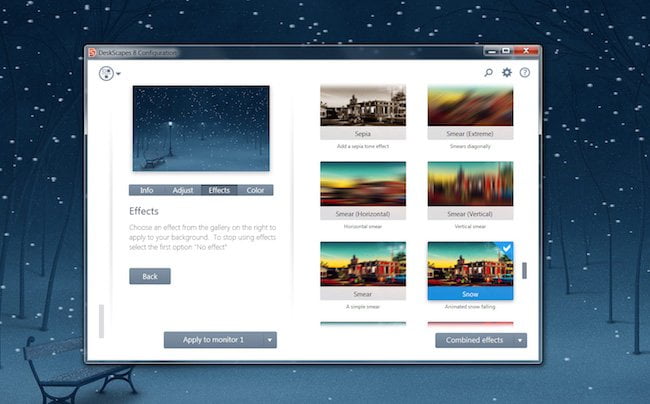 Download DeskScapes | バカラ カジノ
4] DreamRender
Just like the name suggests, DreamRender truly does bring life to your dream of applying animated or live wallpapers right on your Windows device. DreamRender provides your desktop with an amazing 3D window. It gives you a break from the regular plain wallpapers that you use and provides the display with a super cool look.
It has over a hundred effects which can be selected and applied on your Windows desktop. You can even take your favorite wallpaper and animate it. You can also add a timer which will automatically change the wallpaper according to the time allotted by you.
Download DreamRender
5] Video Wallpaper
Video Wallpaper boosts the entertainment factor of your Windows display. You can use it to apply animation or make any video as a screensaver. If you use multiple modes, you can change the sequence of playing the videos or the wallpaper. It allows you to download and list up the various videos or animated images. Lastly, when running out of battery, Video wallpaper can get into sleep mode.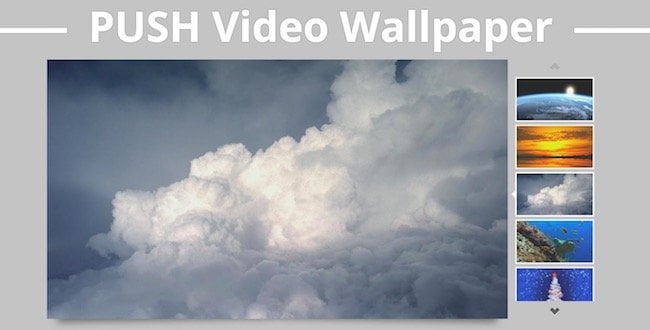 We hope that the list of wallpapers provided to you is enough to help you create animated wallpapers and apply them on your Windows device. These are some of the best software that we have found for you after searching extensively so that you can have the best live / animated wallpaper experience ever. We hope you enjoy the wallpaper and features provided to you by these Windows software. Have fun!