Disk cloning or imaging software is essential in today's environment not just for professionals, but for home users as well. We store a lot of crucial data on our computer's hard drive. It is advisable to create a backup so that in case the system crashes; you won't lose all that. Apart from that, the imaging software also lets you transfer sensitive data from one computer to another. It can further protect it through encryption. In this post, I share some of the Best Disk Cloning Software for Windows 10  that was used by our team in the past. We have taken the features, price, and usability into account.
Best Disk Cloning Software for Windows 10
You can move your operating system from a hard drive to SSD using such software and also create partitions easily. To use most of the disk cloning software, you do not need to be skilled like an IT professional as they offer smooth back and recovery processing through their advanced features.
Paragon

Hard Disk Manager 15 Professional

Macrium Reflect
 R-Drive Image
EaseUS Todo Backup Home
O&O DiskImage 11
Acronis True Image
NovaBACKUP PC
DAEMON Tools Pro 8
1. Paragon
Hard Disk Manager 15 Professional
Hard Disk Manager 15 Professional edition is a complete backup and disaster recovery solution for Windows PCs. You can clone your entire system and mount everything on a virtual machine using this disk imaging software. The software provides the right amount of protection to your data by using a symmetric block algorithm.
It is ideal for partition management and allows users to back up critical data and important files while ignoring other data which is stored on the separate partition so that you get the backup image on the system state. You can burn VD container to DVD, CD or a Blue-ray disk and create copies of your backup images that can be readily accepted by other computers. It takes advantage of Volume Shadow Copy Service to backup any hyper V machine.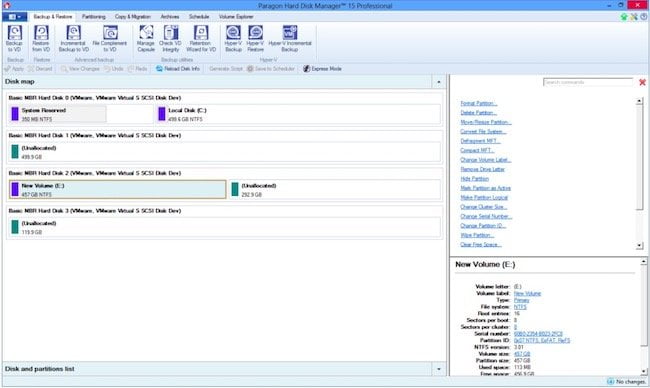 2. Macrium Reflect
There are two options available for purchase. First is Home Edition for a single PC and second is Home Edition. The later offers four individual PC  licenses. Though, they are developed for home use only and do not provide support business environment. The software allows users to back up all the files and folders of the PC into a single compressed archive file.
It helps you to recover entire disk images and partitions with few clicks. You can restore pictures into different hardware through Macrium ReDeploy. It provides GPT and MBR disk support and offers Essentials Support for 12 months.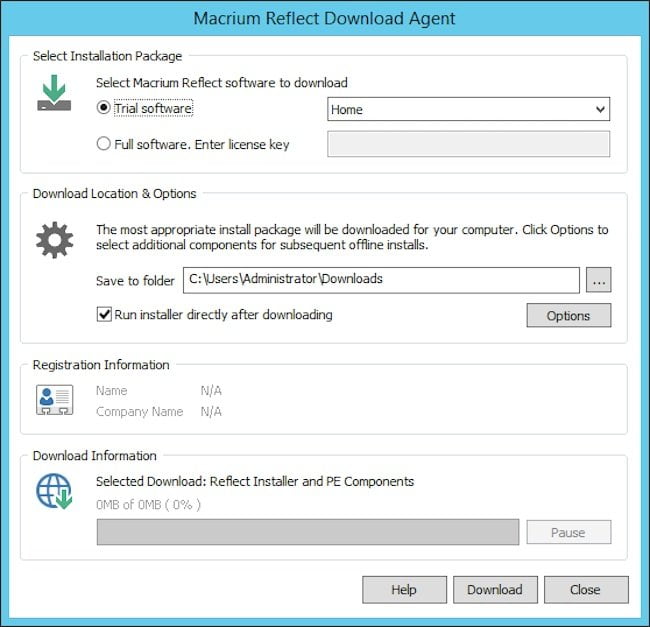 Download Macrium Reflect
3. R-Drive Image
The r-drive image is a robust cloning software introduced by R-tools technology. It is well known for taking active measures to ensure the protection of your personal information. You can copy the software after the download to a CD or DVD to keep a backup of it. Those who don't want to make payment online can pay through a wire transfer in their bank and generate an invoice.
Download R-Drive Image
4. EaseUS Todo Backup Home
EeaseS Todo Backup Home is a durable system recovery and data backup software from MyCommerce that offers advanced functionality for both home and business environments. It is easy to use and provides top-notch data protection to users. It is a cost-effective solution that lets users backup the whole operating system, applications, and data to create a precisely similar disk image of the PC as well as business workstations. You can save your time and efforts by getting recovery files and folders effortlessly.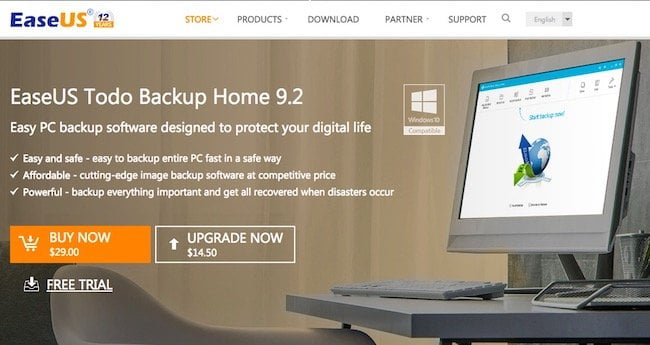 Download EaseUS Todo Backup Home
5. O&O DiskImage
O&O DiskImage 11 allows users to back up the whole computer with a single click and clone the entire disks including multiple drives. It lets users
Backup as well as restore individual files and folders faster.
Provides various options such as the direct creation of a file in virtual hard disk drive format.
Back up the changes only, the system restores on dissimilar hardware, etc.
It detects and warns about security risks and offers plug and play functionality for automatic backup and synchronization of selected folders. It also provides support for advanced UEFI System, SSD drives and works fine with the latest Windows OS.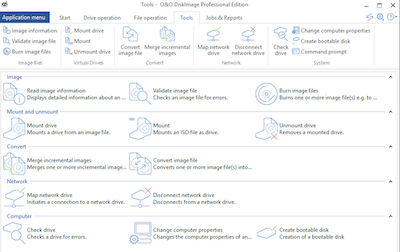 Download O&O DiskImage
6. Acronis True Image
Acronis True Image is an advanced PC cloning software that is compatible with multiple latest operating systems including Windows 10 with Anniversary update. The software lets you backup full image, including boot information, operating system, files, folders, programs, settings, etc., to protect your entire PC.
Effortlessly backup NAS devices, external drives cloud, and network share.
Backup tablets, iPhones, Android phones, and iPad.
Touch-friendly user interface
Disk cloning, multiple backup plans, and many more.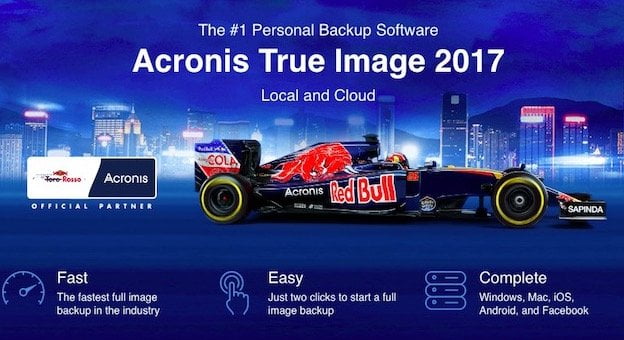 Download Acronis True Image
NovaBACKUP PC is a powerful and easy to use backup software for Windows OS. It includes everything that you may require to keep your workstation or a laptop securely. You do not need to be an IT expert in using it. However, you can take the assistance of their US-Based Support Team via phone whenever you need.
In the package users also get System Mechanic worth $49.95 free to optimize the speed of their computers.
Download NovaBACKUP PC
8. DAEMON Tools Pro 8
The new, improved version of DAEMON Tools Pro packs advanced features. Its specifically to meet the needs of professionals and effective system interface. You can
Copy up to 32 SCSI, HD and DT drive in four IDE devices.
Backup with a double click or customizes the process manually.
Attach physical and virtual drives and emulate disk burning with a virtual burner.
You can backup all images from explorer, make fixes, and dynamic virtual hard disks. It uses advanced imaging tools to create new and alter existing CDs and do many more. You can customize the interface to access options quickly.
Download DAEMON Tools Pro
So, these are all the best Windows 10 disk cloning software that you can choose according to your requirements. Most of these disk cloning software also includes task scheduler.  It helps you to back up your data as per your convenience. You can create boot media and mount images to access back up in a pre-OS environment. It will make sure that your system up and be running without any hassle after the crash.