We keep syncing music files to Windows Phone from different sources and it may so happen that many of your Albums having missing Artist Pictures which usually show up as background image when you are playing one of its song and even as background image or Zune App ( because it is current playing ) and also on Lock Screen.
So if you have been missing the awesomeness of background images which make you feel closers to the music, [email protected] has created a fix for this using its tool named as MPA Tool. This tool pulls pictures from Last.fm for a particular artist, the count goes in hudreds, and then you can choose which picture you want for that Album.
How to use this tool :
Download Deploy the XAP from here to a your unlocked phone and once done look for a App named as MAP Tool.
Launch and it will list down all the Artist from the songs available on your phone.
Next I will suggest you to swipe to settings and choose Image Width and Picture quality which IMO should be High.
Once done, move back to Artists List Section and select one which you want to update. Remember it will not filter one which already so be aware that existing one will be overwritten.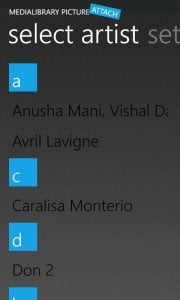 Now here you have choice
Either pick picture which came from Last.FM
or Tap on the Storage icon to select a picture from your Picture Library.
or Insert a link from web
Apart from this you have option to edit the name if in case you feel the name is misspelled which developer has seen happening.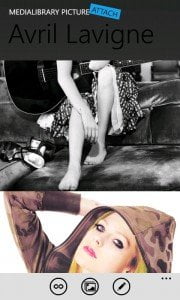 Once you select the picture, you will get to see how it looks over the lock screen and you need to select Ok to update it. Also to be aware that this will create a dummy song on your phone which you need to delete manually before you go and update the next  artist.
New Features :
You can now add more pictures without application restart
Delete all dummies songs in batch
Screenshots :
[minigallery id="1867″ style="box border box_white"]
Few drawback is the images cannot be replaced once set unless you remove the song and sync back.  This is something which is of major issue but I am assuming unless you love to change it every day you will not have any issues.
Video Demo :
Watch on YouTube | The app is still being worked on and we will keep you updated on major improvements or you can track it on the thread itself.