Technology is getting advanced with each passing day. Experts are working tirelessly to introduce innovations. Lives have become much easier than they once used to be. There was a time when computers occupied a lot of space and they were not easily accessible for many people. With the passage of time, computers became compact and more affordable. Today, there is no concept of living without computers. Windows have progressed a lot through the course of time.
The new versions are introduced every few years with additional features and multiple new programs. Recently, Microsoft announced its Creators Update and number of features added in the new update.
In this article, we will share all the best features of Windows 10 Creators Update that will help you to understand the new update from Microsoft once you update your system. So without further adieu, have a look at some of the best Windows 10 Creators Update features.
1. Themes for Windows 10
With this recent update, you will be able to buy a number of themes for your device in windows store. Along with the custom accent color update, a "Personalization" section is also being added to the windows store. A number of themes are available that will enable you to change the appearance of Windows 10 according to your needs. We have showcased few of the best Windows 10 themes some days before, have a look at it.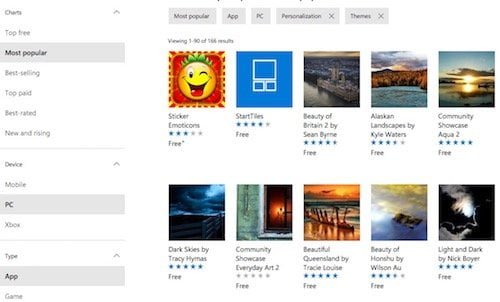 2. Microsoft Word Get Pen Support
This update is going to make the usage of the word much easier. It is definitely going to be one of the most applauded updates. Microsoft introduced better pen support for Word app and it was revealed during windows ink introduction earlier this year. With the Creators Update, it seems like it is actually going to be available for users. It will make the manipulation and deletion of text much easier. You will also be able to leave comments on documents in only ink.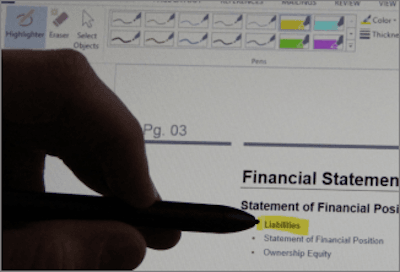 3. Windows Defender Security Center
Windows Defender has evolved as Windows Defender Security Center which offers one stop solution as Anit-Virus, Devcie Health, Firewall, Smart Screen, and option to restart your PC as a fresh one. It also includes Family center option which you can use to control how your kids use their PC. More about it here.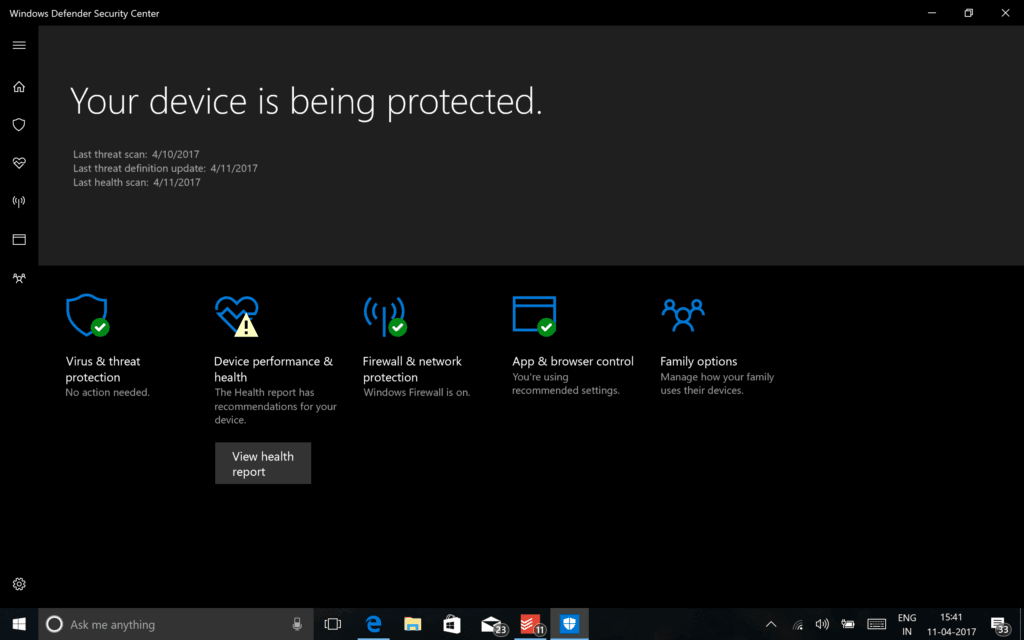 4. Choose Custom Color for Windows Taskbar
If you are someone who loves to use custom colors for the Windows taskbar and other UI elements then there are going to have a lot more options available for you. Even though Windows 10 offers a multitude of color right now, this update is further going to enhance the experience for the users. The new update includes a picker with a number of advanced options.
It also offers you the preview of what the color of your choice might look like when applied throughout the windows. It is going to be a desirable change among the users because it will enable them to customize their device to match particular wallpaper having a certain color. Video help manuals will also be added to the settings page of Windows 10 in this new update.
5. All New 3D Experience
This is going to be one of the most revolutionary features in creators update. A new Paint 3D application is being introduced which will allow the users to work on and create 3D models. It enables you to capture any object from your smartphone using the "Windows Capture 3D Experience". It can then be added to the paint and can be modified. The process was demonstrated by Microsoft on Windows phone but it is going to be available for both iOS and android users. The Microsoft edge browser also supports 3D content now. Users can use it to upload and download 3D models. Remix3D is a website created by Microsoft that can enable the users to print 3D models using a 3D printer.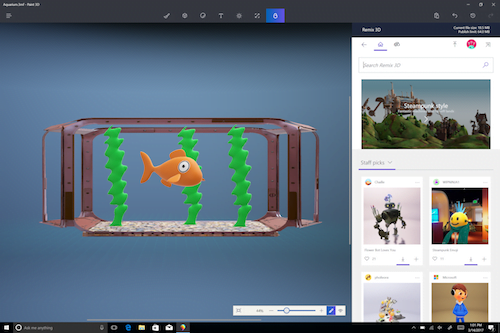 6. Night Mode 
A night light feature has also been offered in Creators Update. It works to make the color temperature warmer at night so the computer screen is not too harsh on your eyes. Light from screens is known to cause problems falling asleep so this feature will help the users fall asleep right after using the computer. Windows can be set to automatically enable night light mode at night.
7. New Cortana Features
Cortana is now introduced in the new update as a virtual assistant for users. Just like Siri from iPhone, it can take voice commands and can turn off your computer, restart your computer, lock your screen when directed to. It can also be commanded to lower and raise the system volume. Cortana now even offers voice playback control for iHearRadio and TuneIn apps. The most amazing part is, you can ask Cortana which song is being played and it identifies it for you. Cortana is being developed into a new full-screen program. When you are not using your PC, you can simply say 'Hey Cortana' and it will appear enabling you to read the screen even from across the room.
Privacy Control:
Microsoft recently opened up on how they collect data, care about consumers privacy, and how they have offered plethora of options to make sure privacy is maintained.  The Privacy settings give you micro level control what apps can do, what can see your location and so on. We have talked much in detail here.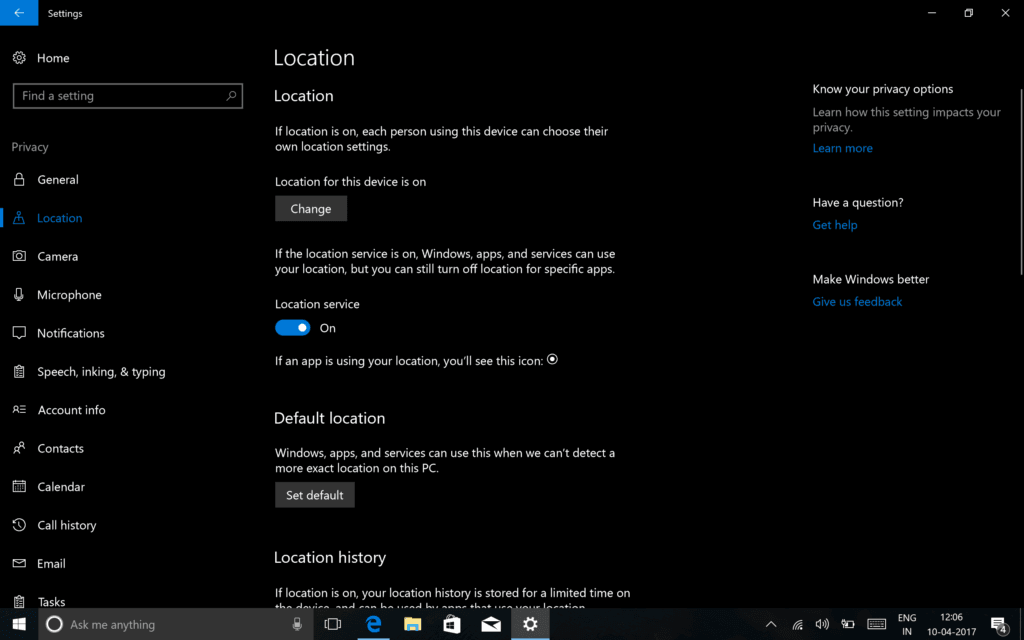 Game Mode: 
Windows 10 comes with inbuilt support for Gaming Features.  Not only the Xbox App can show you friends activity, party chat, but you can also connect to your console do gaming and broadcast. It also comes with Game Mode which will make gaming a better experience on Windows 10.
Other Useful Features
Screenshot Hotkey: A new screenshot hotkey has been introduced. Windows+Shift+S should be pressed to copy a screenshot and copy it to the clipboard.
Storage Sense: The new update enables your computer to automatically free up space when the computer is running out of space. This feature can be activated from settings. The windows then automatically remove the temporary files and clean recycle bin to make space.
Dynamic Lock: Just like your smartphone, Windows 10 automatically locks up your PC when you stop using it and step away from it.
Skype SMS Forwarding: You will be able to send and receive text messages from your computer. But currently, it only works if the user is also using Skype Preview app on a Windows 10 Phone.
New Share Menu: The share feature currently present in the windows 10 has been evolved. The old sidebar has been replaced by a new pop up share interface that contains a number of applications that user can share data too. The apps that are visited the most are present on the top.
Advanced Troubleshooter: The updated troubleshooter can automatically detect and fix the common problems that arise in the system.
Windows 10 Creators Update is more like a constantly changing, alive program. It is continuously evolving as the new updates are being introduced from time to time. The newly introduced updates include many handy features similar to the ones available in smartphones. So considering the overall change, it is quite a useful update allowing the users a plethora of functions to customize their PC according to their needs. Using computers is going to be much more easy and fun. Definitely, an update to look forward to.