When Amazon launched its Alexa powered Echo devices in India, I instantly started looking for the Smart Home section but found nothing concrete. Looks like now they have it. In an email that was sent to many by Amazon India, to share what "Whats new with Alexa", it has a couple of links that take you to the dedicated page for Alexa Smart Home, Smart Plug, Lights, and Starter Kits.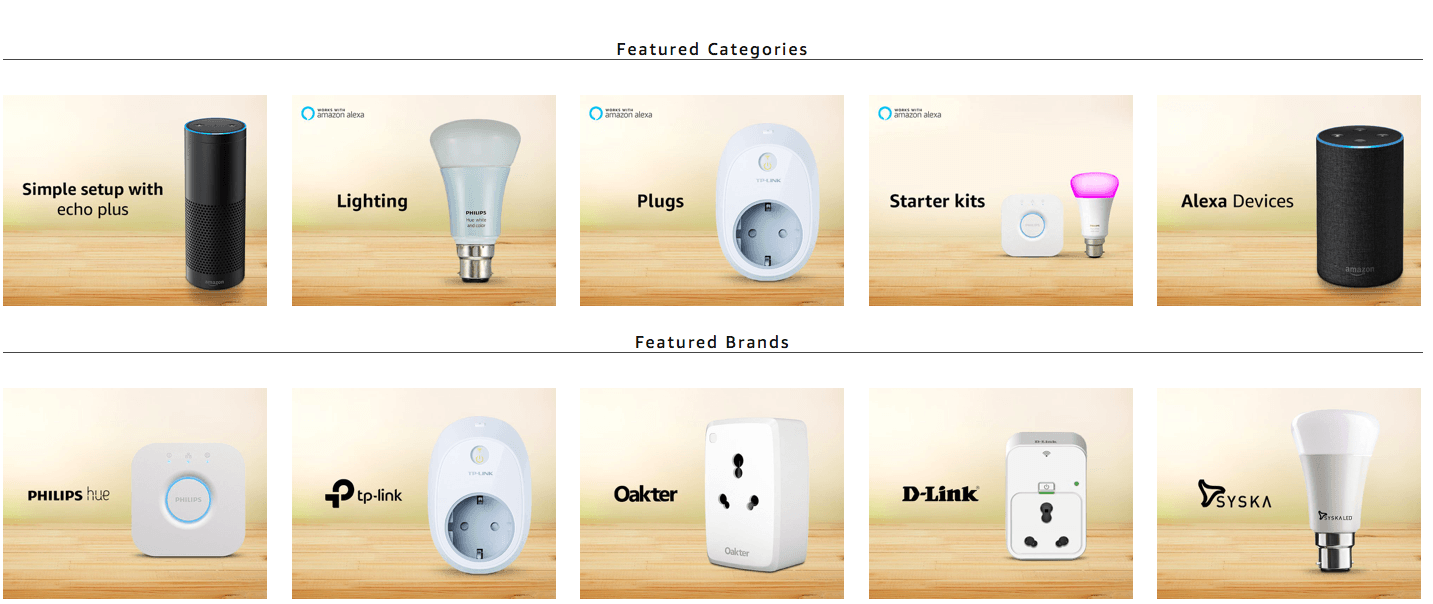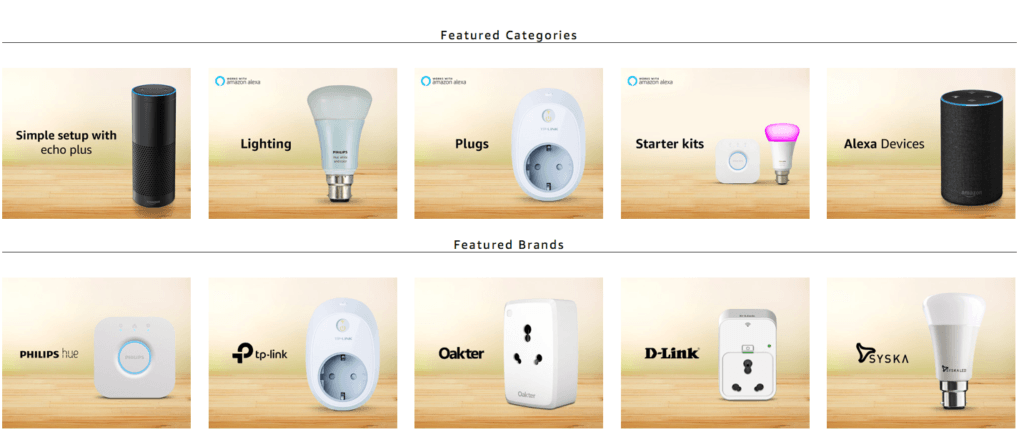 Smart Home is one of the strongest features of Alexa, and if you are in India looking for devices that work with Alexa, this page makes it a lot easier, and convenient to figure all of them in one place. Here is the link to the Smart Home Store.  It lists the following:
Setup with Echo devices.
Lights
Plugs
Starter Kits
and Alexa devices.
The page also features some of the OEMs which have built smart lights, plugs, and kits which include Philips Hue, TP-link, Oakter, D-link, and Syska. That said none of them come cheap, so if you are planning to automate your home, buy smartly.
Say for me, I might want to start with Smart Plugs to control my AC from the Echo devices. Those are most easy to setup, and AC is the most expensive part of the bills, it is going to help. However, I will have to spend at least Rs 1,999 for each of the switches.
There is another factor you will need to consider. Some of the switches, lights, and plugs work only when connected with a central HUB. If you have Echo Dot or Echo, they don't come with a HUB. You will need to figure out if the OEMs provide a central hub with which Alexa can communicate.
Update:  I see good amount of discounts for Prime Users.
I will be researching further on what you can pick up, what can be skipped. Stay tuned.