Amazon has been awarded a patent which shows a person looking at a mirror, and can view how a dress will look on him. This reminds of Jabongs experiment with Kinect where you could choose a dress, and it will dress up on you to help you figure out the looks. Amazon took this much ahead with its patent.
According to the patent, a smart mirror will take your image into virtual reality, and then put on a virtual dress on it to give you an exact feel on how it will look on you.  Amazon already has a product called "Echo Look Camera" which offers fashion tips and lets you take help from friends by sending them the image.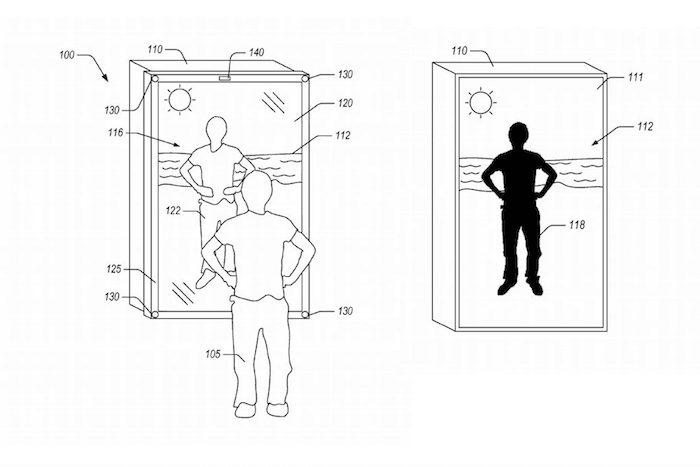 Amazon calls this patent as a blended-reality display which will use a system of cameras, just like the VR cameras, displays, projectors, and also adds a background to give you a feel how it will look into a different environment.
When the user views the mirror, the user sees a reflection from the mirror of illuminated objects in the scene and the transmitted images from the display device through the mirror, the transmitted images being perceived as part of the reflected scene.
This is a brilliant idea, which can be a huge success at big stores and can help them sell even more. Looking at the setup right now, it's unlikely that it will get to consumers anytime soon, post commercial launch. However, Amazon might launch its own "Smart Mirror" Booths which will help you dress up, and then order stuff from Amazon store directly!
Amazon recently acquired Body Labs, which excel in helping business, and developers understand about Human motion in 3D, and its shape. Amazon will definitely use this to create avatars, and project images fo clothes, and others.