Getting a Personal Assistant to work and respond  like a real human assistant is still not anywhere close, apps in Windows Phone store are trying to do it better. While most of these apps are server based, Airia–another Personal Assistant App for Windows Phone–is trying to setup a difference by using the inbuilt speech system and commands which are more natural, instead of depending on online servers.
Free for India
Before I start with the review, the app as of now works for United States, United Kingdom and India & English only. Also the app costs 0.99 USD but WPXBOX and Floppy Disk Apps have come together to make this free for India for 6th and 7th of this month.  So now lets take a look at how Aria works, it's features and drawbacks.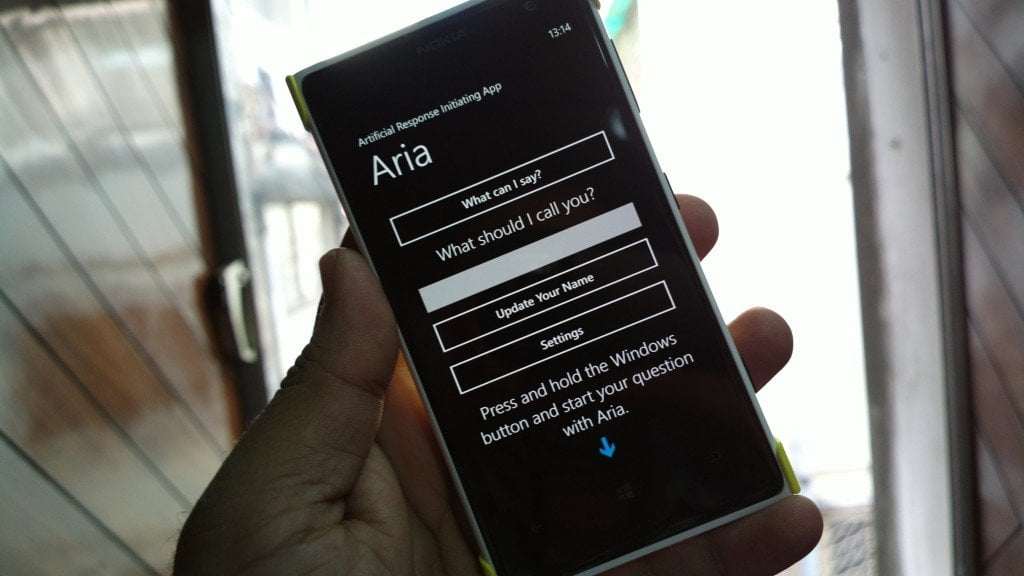 Features:
The most important feature is that it doesn't hit on your mobile data if you want to use it since it uses the inbuilt system and for while list of contacts it has offline recognition. In turn it works faster.
While most of the app works perfectly fine for US and UK, Indian language is kind of difficult but Aria supports that too. So when you choose that, you will see Aria interacting which sounds closer to how English is pronounced in India.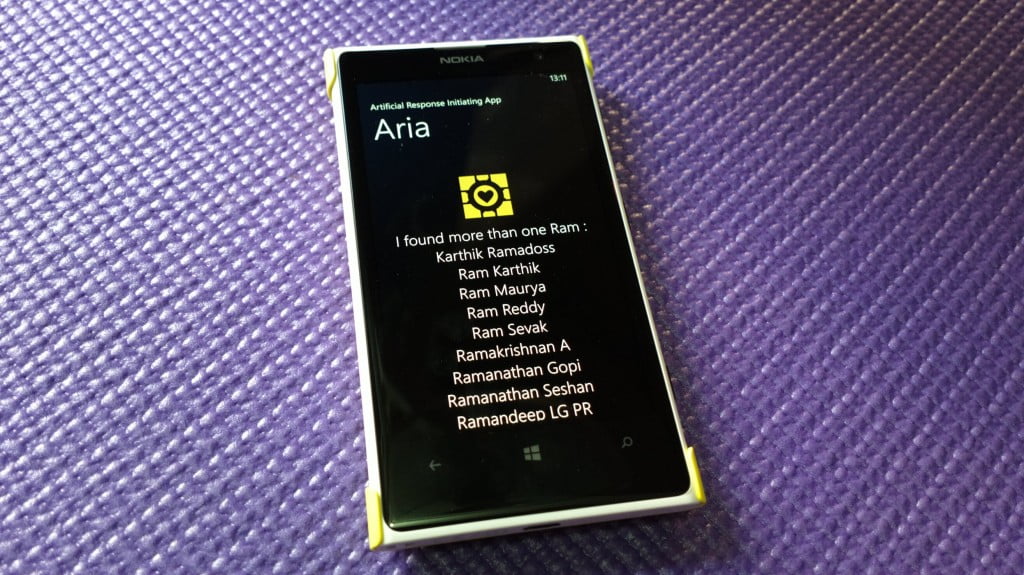 Going broad, these are the set of features supported by Aria as of now:
Supports all Windows Phone native speech commands.
Call a contact by name
Translate English to other languages.
Find out weather, battery percentage and open commonly used settings like Wifi etc.
Look up an email address for a contact or call him.
Say all random things like Love, Hate, Dirty or Cheer yourself up.
Copies result to clipboard so you can use it later.
Drawbacks:
That said, there are still drawback of this app and the is limited to number of things you can do with the app which is limited at this moment. As an example, I still cannot find appointments, or set alarm or send an email. Since the app is priced, users would expect a lot more than what is offered as of now. So we asked the developers and this is what we got as planned feature:
Wake you up when you say and give you the weather for that day.
Make appointments on the calender.
Post to Facebook, Twitter, etc.
and more to come in future.