ASUS unveiled their flagship line of gaming laptops and desktops yesterday at the press event held in Bengaluru, India. The new series 'Republic of Gamers' includes a very powerful desktop ROG GT51, an amazing gaming laptop ROG G752VY, an XBOX size yet powerful desktop ROG G20CB, slim and light weight gaming notebooks ROG G501VW, GL552VW and G551VW. Specifications of the devices here.
All the devices were great but there are these two devices which caught everyone's attention and just stole the show, completely. So, in this post I will not be talking about all the six devices but I'll be focusing on these two devices – ROG GT51, and ROG G752VY .
ROG GT51: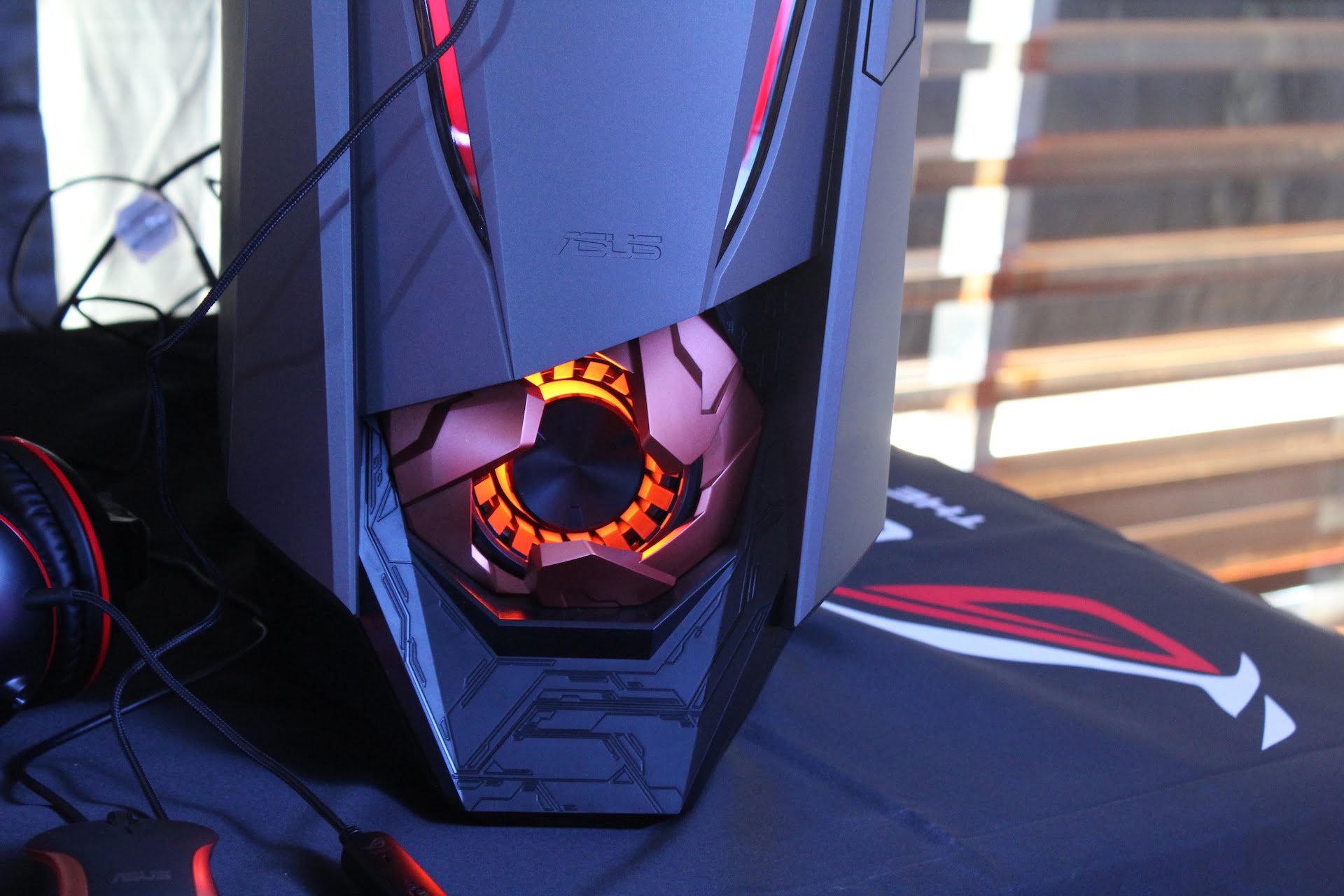 I was stunned when I looked at it. It's design reminds me of Iron Man suit. This was probably the only machine which was getting everyone's attention. The build quality, design, power, silent thermal management system, and what not! This is undoubtedly the best desktop I have ever seen, design and features wise.
It has NVidia GTX 960M graphics with blazing fast 4GB GDDR5 graphics memory, 16GB ultrafast system memory, a 1TB of storage along with 128 GB SSD, 4K IPS panel with 178-degree viewing angles, complemented by ASUS SonicMaster and ROG AudioWizard enhanced audio. Its efficient thermal management system works silently in the background to give you uninterrupted marathon gaming sessions.
It's pricing starts at INR 3,25,900 making it not affordable to everyone. But even that looks cheap for the design it has.
ROG G752VY: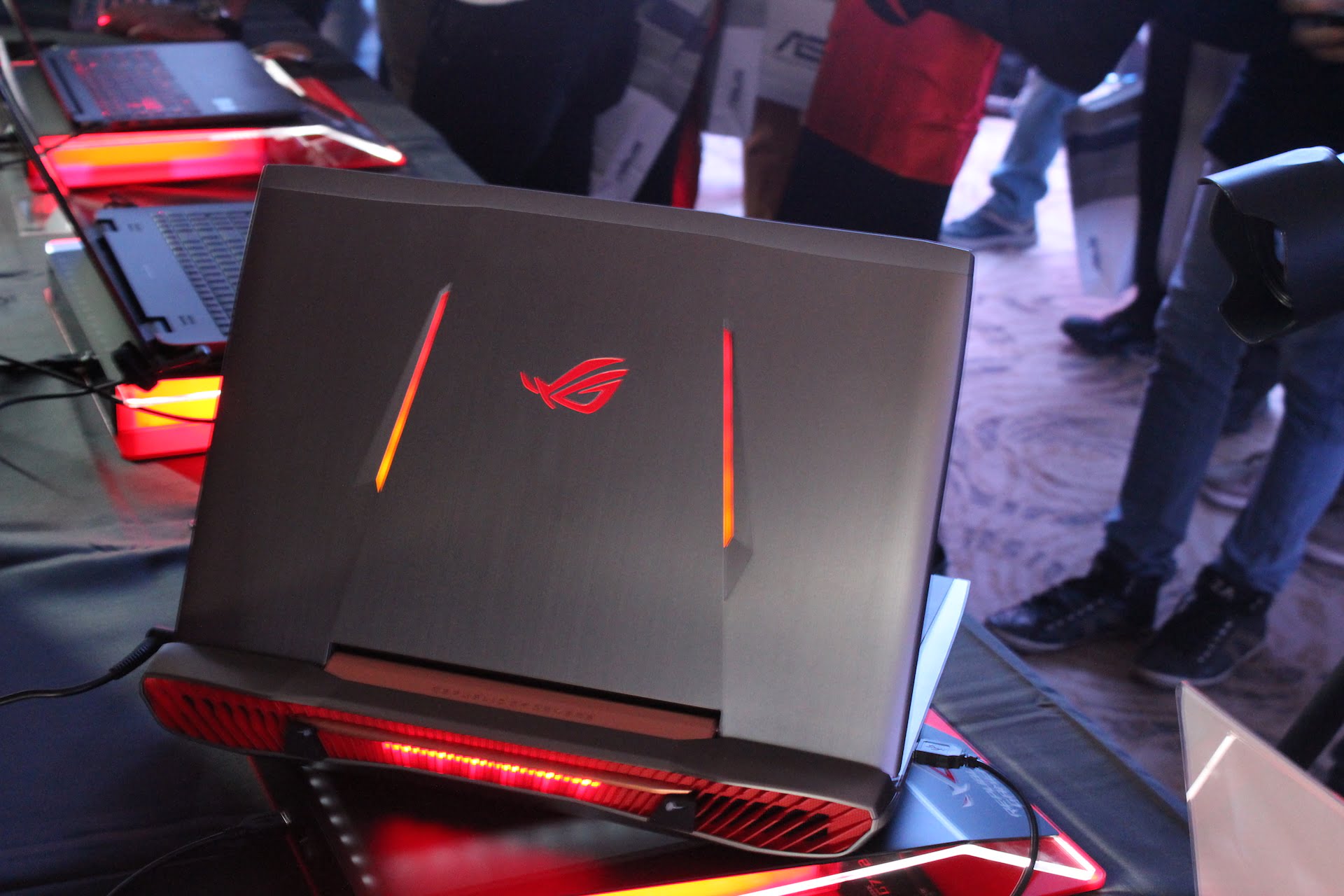 After ROG GT51 this was the device which I tried. It's a very beautiful device and surprisingly enough, it is very light. This is that one laptop which gives a very tough competition to Alienware series. It follows Armor Titanium and Plasma Copper color scheme. With Windows 10, a 6th-generation Intel® Skylake Core™ i7 processor, up to 64GB DDR4 RAM, and the latest NVIDIA® GeForce® GTX™ 980m graphics, ROG G752 delivers exceptional gaming performance. It also has a backlit anti-ghosting gaming keyboard with 30-key rollover for precise command and control in battle.
How is it better than Alienware?
There are quiet a few things which makes it better than Alienwares. I used the device for around 20-30 minutes and there are these two things which I feel gives it an upper hand over Alienwares.
It's weight! Yes! This device weighs just 2.3 kilo grams. 50% less than that of Alienware. I have no idea how they managed to do that but it does makes a difference.
Second would be its cooling system. It has a better cooling system compared to Alienware.
I would have to try it out personally for at least 8-10 hours to be sure about the cooling system but as I have heard till now, it does have a great cooling system. It's pricing starts from 179,990. I would definitely love to try this one out. Let's see if I can get one for review.
Let us know what you think of ASUS ROG series.