Video is the future of all content. There is no question about that. If you are on the top of your game as a video creator, you need to learn how to produce top-quality visual content for your audience.
With so much competition out there, it's naturally quite challenging for any creator, but you can succeed with the right approach. Video editing is a tedious process, but it is what makes the difference between a good, bad, or mediocre video.
Whatever online free video editor you may have can help you put together a nice and professional-looking video. But the more video editing tools you have, the better equipped you will be to create awesome videos.
With so much at stake in the video editing stage, why take chances? You can do so much more with automatic video editing.
In this post, we look at what automated video editing is, how it works, and its major pros and cons.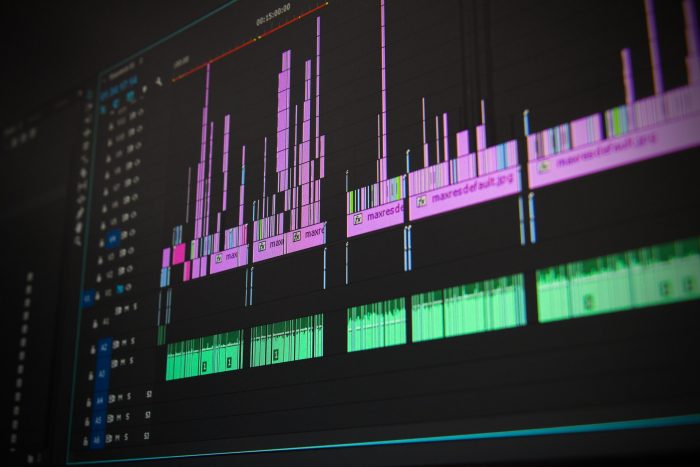 What Is Automated Video Editing?
Automatic video editing is where you use software to edit parts of your videos where you would have otherwise made manual adjustments.
The software can detect areas that need adjustments and will automatically modify the color, contrast, and audio levels of your video to optimize them. This way, those looking for a quick video can save money and time.
You can use online automated video editing tools or download them onto your desktop, laptop, or mobile. Download this software for free or pay for premium versions with enhanced features.
If you are a newbie and want to get a taste of automatic video editing, you could use an online video app like Google Photos. With this type of app, your photos and videos get automatically uploaded to the cloud.
Although using online apps isn't the ultimate solution for getting automated video editing done, you can start this way to get a feel of the process. Most of these apps are free, so you have nothing to lose!
We have listed the significant pros and cons of automated video editing below. Let us first take a look at how automated video editing works.
The Science Behind Automated Video Editing Explained
There are two aspects to editing a video, the visual and the audio. A paper presented by researchers of Stanford University attempts to explain the computational aspects of automated video editing.
This paper is quite technical. But here's a simplified version of what it says:
The researchers used a video of dialog-driven frames to work on the video's visual and audio aspects. The program is intended to take inputs from a script and multiple video recordings to do an auto-edit on the various frames.
Based on the script, the video clip starts with a wide frame. It then reads the dialog, modifying the frames based on the dialog and emotion idioms of the characters in the video.
It is tedious to edit dialog-driven scenes manually. But this kind of automated video editing software automatically chooses and arranges clips in a suitable sequence. The entire video editing process becomes faster and more intuitive.
The advantage here is that you can benefit from different editing styles with minimum time and effort. It is then possible to combine various editing parameters and optimize the best combination in minutes.
In essence, en editing job would typically take days to finish, even for a highly skilled person. But with automated video editing, the same job can be achieved in mere seconds. Moreover, you compare different results to be able to optimize and choose the best editing results.
Weighing The Pros And Cons
While it is geared towards beginners and can be a time-saver for professional editors, automated video editing is still a very new form of technology with tons of room for improvement. Here's a brief overview of the advantages and drawbacks of automated video editing:
Pros Of Automated Video Editing
You don't have to be an expert in video editing or even the fundamentals.
No need to be scrabbling around thinking, "where is the youtube video editor?"
Save time in editing and cover more ground in a single day because it's faster.
You can continue to work on your preferred OS most of the time.
It gives you faster results, so no long interminable waits for the final result.
It is possible to add different styles to suit your videos automatically.
Zooming, cropping, and editing is done automatically – no more hours of sitting at a keyboard and fiddling with a mouse to get results.
Cons Of Automated Video Editing
Not suitable for quick edits – there is a lot of unnecessary processing in such scenarios.
Some of the automated programs tend to be slow or hang sometimes.
Sometimes beginners can be overwhelmed with coming to grips with the software.
The workflow in some of the programs is too elaborate. It isn't easy to simplify the process.
Some automated video editing software requires vast storage space, which could prove to be a hindrance.
Captioning and labeling can be a bit of an issue.
Multicam sequences can be a challenge with some versions.
The Bottom Line
After looking at all the aspects of automated video editing, you will realize how it can be beneficial in the long run. You can streamline your video editing process to produce some top-notch videos. Your work becomes faster and easier.
Understandably, there are two sides to every coin, and this principle applies to automated video editing as well. Too much automation can have adverse effects, as we discussed above. Look out for the damaging effects of excessive automation.
To give your best while editing video, you need to use automation judiciously. There are places where manual intervention is required. Learn to know where you can use automation and where you need to add a manual touch.
Automatic video editing can work wonders for the video editor who uses it properly. After all, the final result will be proof of a job well done. Keep a sharp eye on the ongoing developments in this revolutionary editing tool, and you will be able to use automation to make compelling videos.