If you flash lot of new roms now and then, getting apps back to your Windows Phone can be a bit of pane specially with so much of data you have created already while using them. While Zune does not provide a proper solution to restore and back up unless you are ready to take the pain but [email protected] took some pain to develop an app which can do it for all third party apps. Specially apps like navigon which is like 2GB of size.
So before you can think of using it make sure your phone is developer unlocked and you have Windows Phone SDK installed. So unless you are into development or a power user who understand this hack do not try it out.
Download the App from here
Plugin your phone, run the app and keep the zune running.
Next on the software select a location where you will like to keep the back up and select your device from the list instead of Emulator.
Hit the button to start backing up and restore once you have flashed your rom.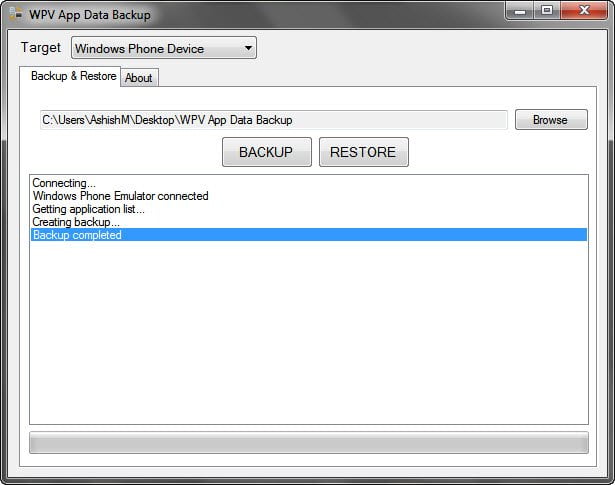 After reading in the forums many seems to be very confused if its going to backup apps, games which are downloaded from the Windows Phone Marketplace. In simple words it will not because even if somebody tries to do that, the certificates which are used to validate  that the app belong to the phone and are not pirated, it will not work on the phone when restored.
Also this tool according to the developer can be used to backup third party app from one phone and restored into another phone and since there is no validation issue, it should work nicely.   Below is a video that explains everything.