When it comes to playing games, we all know it is our favourite leisure activity. No matter if we're adults or kids, arcade games are close to our heart. We always tend to fight with our siblings or parents when it's about playing games on our smartphones. There are various benefits of playing arcade games and here's why you need them in your Android smartphones.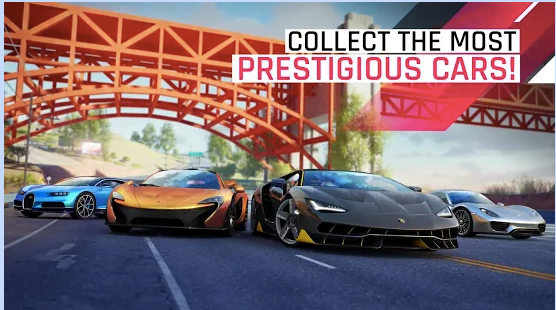 Did you know that arcade games help in reducing stress and anxiety? Yes, they do. Health professionals out there have even developed games to deal with mental health, you can read this article on jackpot casino to know more about how technology is changing our lives. By playing arcade games, one can quickly gain muscle memory and improve their reflexes.  Arcade games have kept us busy all the time. One of the significant benefits is that if you are trying to lose weight, arcade games can help you in controlling your carbs cravings. They help in reducing the carbs cravings and can stop you from having unhealthy food. While playing games, our emotional and physical attention is engaged in the game, which is why one can easily diet and play an arcade game!
So, let's get to know some of the best arcade games for Android smartphones which will help you stay engaged in your phone for good!
Asphalt 9: Legends
Well, racing cars and not giving the category of the arcade? That's not fair at all. One of the oldest and known arcade game is Asphalt 9: Legends. It's all about cars, and yes, we all love driving fearlessly. Asphalt 9: Legends has all the features which a real gamer wants. It gives a realistic experience to those who are really into driving the hypercars. And if you're going to become the legend of the track by driving your dream car? Even better. You can easily do it by setting no limits in the game. The customisation in the game is done with ease. You can get your dream car in your favourite colour and material. Its TouchDrive sets the ultimate gaming controls for you. You can create your community in the game and quickly achieve high scores.
Pinball Deluxe: Reloaded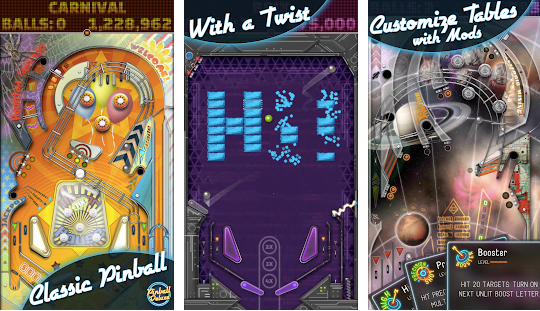 We know that all our childhood memories are bonded to pinball. Everyone had significant fights with their siblings while playing, just to get the perfect chance to hit the ball and score the highest. It is a retro game, and now you can quickly rediscover many fresh graphics in the Pinball Deluxe: Reloaded. Primarily, these pinball games come with various customization tables. There are 50 levels in the game. Pinball Deluxe: Reloaded has a galaxy too that goes by the name "Space Frontier". One can score unlimited runs with "Fastball". Once you become a pro, you can unlock numerous mini-games and achieve the dramatic wizard modes. After collecting all modes, you can customize your table. How cool is that? Pinball is also available in various versions, and one can quickly get it from the play store.
Pac Man
Pac Man has been one of our favourite arcade games. Thinking about an easygoing game and gaining all the points? Pac Man has always been the best. This game has never been so time-consuming for solving different levels. Now, one can join the various tournaments, original mazes and also receive the token rewards. It is an old school game, and we all have been chasing the ghosts. Its timeless design is still popular among people. Eat as many ghosts as you can, to gain the fruits and of course, points! One can earn tokens by playing weekly tournaments which will help you achieve new rewards. You can easily unlock new mazes after earning tokens. So let's rediscover this classic arcade game.
Crazy Taxi City Rush
Crazy Taxi is one of the best arcade games. Crazy Taxi is just like it sounds. One can easily play Crazy Taxi on their Android smartphones endlessly. The Crazy Taxi game is pure addiction. If you love driving crazy, then Crazy Taxi is one of the perfect matches you can play where you get rewards on how crazily you can drive. This game also has various versions on Android smartphones. You have to drop your passengers at every stop. The more crazily you drive; the more points you get to unlock benefits! You can quickly build your classic cab based on the rewards you earn. This game has both portrait and landscape modes. It has 3D graphics which gives you all the experiences in downtown, beach, uptown and many more locations.
These are some of the top arcade games which one should have in their Android smartphone if they are addicted to arcade games.  There are other arcade games too. All games are available on the play store, and they also have free versions. All age groups can play these arcade games, and it is best for any time.