The newest operating system from Microsoft, Windows 10 has many exciting features, but the most impressive one for gamers is the reworked integration between the operating system and Xbox one which finally allows the owners of  Xbox one controller to play their favourite games on PC. Even if you don't like using the standard Xbox one, then there are plenty of new gaming controllers are available in the market that are not just compatible with your PC but also provide amazing features and functions at a decent price.
Here in this article we will show you a list of those best gaming controllers which let you play a game using a computer with a gamepad instead of mouse and keyboard. So, without wasting too much time of yours, have a look at some of the best PC gaming controllers that you can buy.
1. Sony DualShock 4 Controller ($60)
The price of DualShock 4 is similar to the Xbox One controller, but it exceeds in terms of handgrip due to its sleek design. It has parallel thumb-sticks instead of offset and responds instantly when standard cable is plugged in to the USB port. Those who are familiar with the playstation controller will like it and it works fine with Windows 10 too. It features standard triggers and face button, inset directional pad but does not offer programmable back buttons.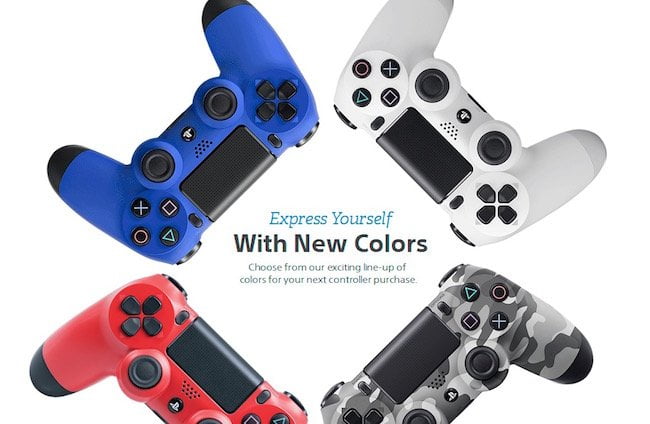 2. Valve Steam Controller ( $49.95)
The controller boasts a rectangular body and provides a solid grip which makes motion controlling a lot more easier. It has improved wheel and redesigned face. It packs a single concave thumb-stick and small face buttons named A, B, X, and Y on the right side which is quite different from the standard Xbox One controller. The Steam button is located at the center of the controller and it includes two triggers and bumpers at the top. The controller increases the ability to play games and boasts innovative features and functionality.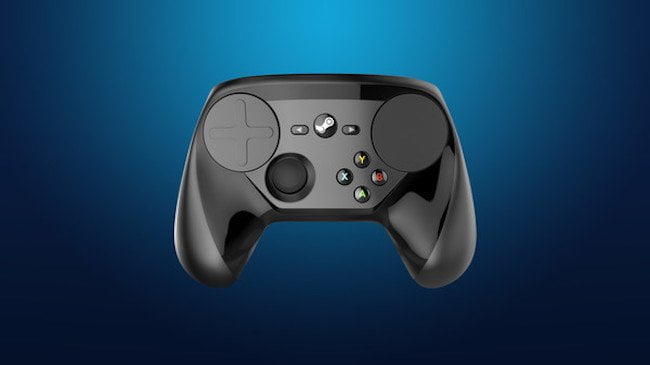 3. Power A Fusion Pro ($80)
The wired Fusion Pro comes with a nine foot long, tightly braided USB cable. It also includes trigger locks, four buttons on the back side, trigger tops and offset thumbstick. You can also turn off or change the in-built custom illumination on the fly. It has a light weighted controller and brags rounded grips. Another interesting thing is the light effect around the thumbstick and below the menu and start button. The trigger feels a bit tighter and has a large shape compared to other gaming controllers.
4. Xbox Elite Wireless Controller ($149)
Without any doubt, high-end Xbox Elite Wireless Controller is one of the best gaming controller present in the market as of now. It offers a swappable thumbstick shafts made of stainless steel and includes three sets tall, standard and domed. The controller comes with a nine feet long USB cable along with a cool carrying case and downloadable app. It allows users to enhance functionality by assigning inputs to triggers, paddle or face buttons. Users can store two profiles on the controller. You can connect it with the wire and it also works wirelessly via an adapter.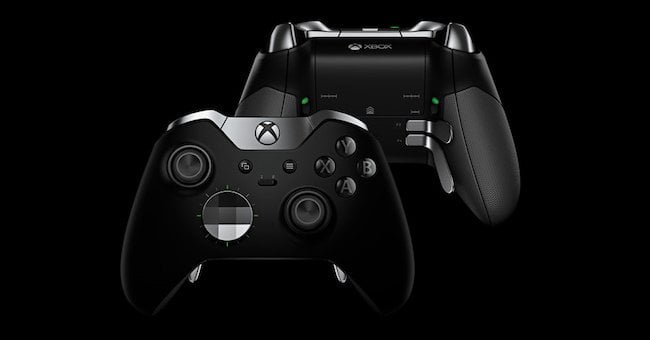 5. Microsoft Xbox 360 Wired Controller ($27)
It is one of the most famous gaming controllers which is equally popular among novice as well as advanced gamers. It boasts comfortable and instructive controls and provide good grip which makes motion controlling a lot more easier for everyone. This gaming controller comes at a very economical price and is easy to pair.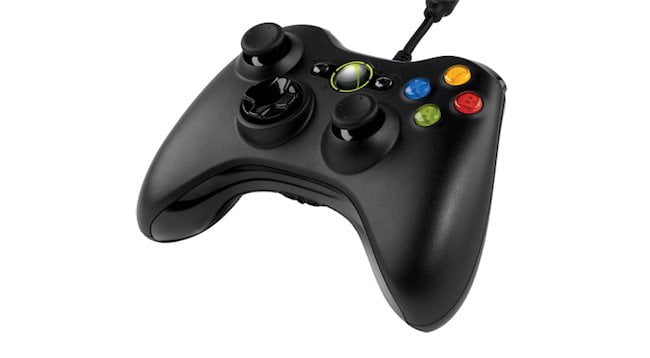 6. SteelSeries Stratus XL ($60)
It's a wireless gaming controller, which works seamlessly with Android devices as well as Windows operating systems. The SteelSeries Stratus XL features a premium design, strongly build body and simple layout. It has easy to use face buttons on the top right. The controls are comfortable and instructive which provides a better experience while playing games. The Stratus XL resources power from a couple of AA batteries which can last up to 40 hours of non-stop gaming.
7. Razer Wildcat ($130)
Although it seems a bit expensive compare to the previous controllers we have mentioned, but Razer Wildcat definitely provides value for money. It is a premium Xbox one controller, which offers a dedicated audio panel and customizable keys in addition to what a standard Xbox controller offers. Razer Wildcat works fine with computers too. The quality material which has been used to cover the thumb sticks and the controller provides solid grip and lets users play their favourite games more effectively for a longer time. The layout is simple and the controls are intuitive.
8. Thurstmaster GPX Light Back Ferrari F1 Edition ($50)
This gaming controller dedicated to those who have more interest in racing games. The Thurstmaster GPX Light Back Ferrari F1 Edition offers many useful features such as anti slip gripping and Scuderia Ferrari Livery to take your gaming experience to another level. The controller boasts LED lights that appear while acceleration and game breaking. It also features optional backlighting too. The layout is simple and functions are easy to handle and understand. The Thurstmaster GPX Light Back is a great option for novice as well as masters.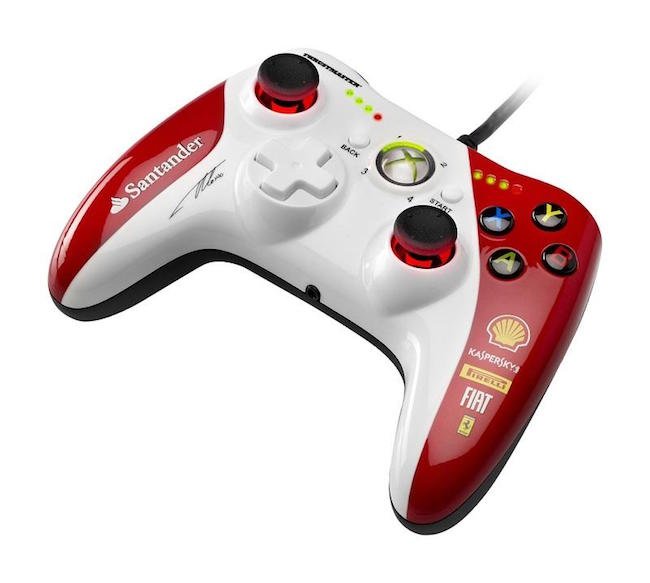 9. Logitech Gamepad F310 ($20)
You might have seen players using headsets and keyboards of Logitech but the company usually doesn't show much interest in launching high end gaming controllers. There are only a few in the market and one of them is  Gamepad F310 which is highly suitable for beginners due to its price and easy functionality. Do not expect a top notch design or smooth triggers or thumbstick but you will definitely like the strong build quality, simple set up and customizable buttons. The Gamepad F310 is a nice option to start.
10. NVIDIA SHIELD Wireless Game Controller ($60)
The NVIDIA SHIELD is a premium wireless gaming controller, which is dedicated to the android devices of the company, but due to its functional design and system it also works fine while gaming in computers. The controller features a rechargeable battery, in-built audio jack and nicely placed control which allow user to connect and play games with a PC without any hassle. However, user needs to install the free software package introduced by NVIDIA before using it with the computer.
Initially, third party gaming controller was known for their cost efficiency, but now many companies have introduced expensive models with remarkable qualities. Gamers usually doesn't look at the price if they are getting what they want, but still if someone is new and not sure that he/she should buy a controller or not than a less expensive model would be best to start. Hopefully the list of best PC gaming controllers we have provided will help you to figure out which gaming controller is best for your PC. Feel free to share your experience and feedback with us.
Editors Note : All the images are taken from Official Websites, and the post contains affiliate links to Amazon