Having a dedicated driver software updating tool is always a good idea. It ensures that your Windows PC hardware is using the latest driver. Also, it kills the need for you to search and download hardware drivers manually. So the question is, what is the best third-party software to update drivers on Windows?
To help you out with this question, I have handpicked a few driver updating tools for you. So let's go ahead and check out the software for Windows 11 and Windows 10.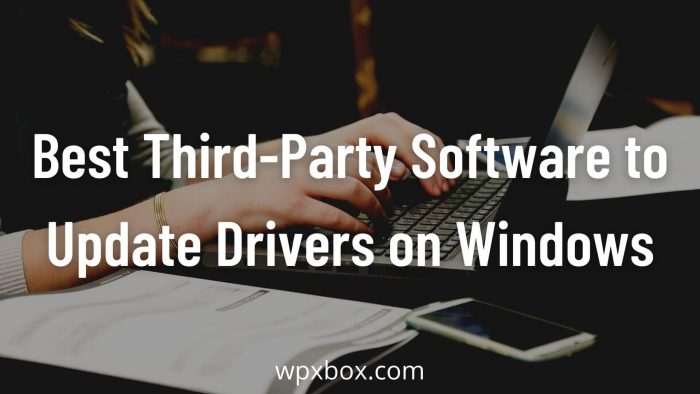 Best Third-Party Software to Update Drivers on Windows
There are quite a lot of Driver updating applications available out there. However, among them, I find these below names to be the most efficient ones. Plus, they don't cost you tons of bucks. So check these names below:
AVG Driver Updater
Driver Booster PRO
Driverfix
Driver Reviver
Driver Easy
Now let's go ahead and talk about these driver updating tools one by one.
1. AVG Driver Updater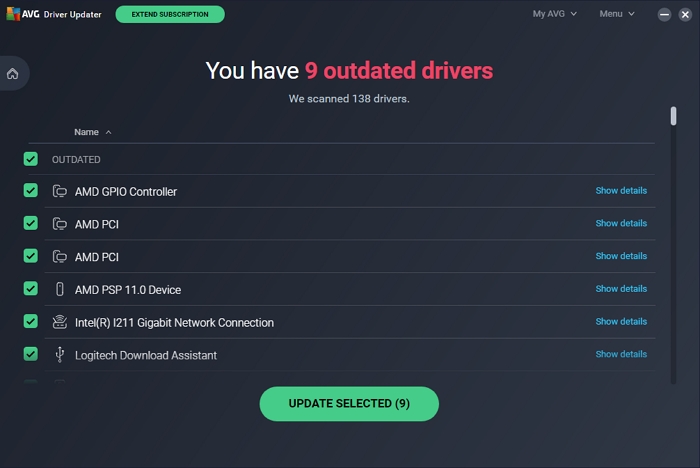 First of all, there is the AVG Driver Updater. It is one of the best software to automatically download and install the latest driver version on your Windows computer.
The software scans your computer and recommends you the best drivers to download. Plus, it allows you to download and install drivers with just a few clicks.
The user interface of AVG Driver Updater is straightforward to use. Plus, it updates driver engine scans and automatically updates the driver in real-time in the background. So there is no need for you to download the latest drivers manually.
It also comes with a troubleshooting helper to diagnose and solve driver issues. Like, you can figure out which specific driver is causing the problem, allowing you to revert to the old version.
2. Driver Booster PRO
I use Driver Booster PRO. It offers you one of the easiest ways to update drivers on your PC. It provides you with a one-click interface design, making the process pretty fast and straightforward. Also, it has an excellent speed for scanning and installing drivers on your PC.
It automatically scans and installs the latest version on your computer in real-time. Also, it has a massive database of drivers supporting more than 3.5 million devices and drivers from 1200+ notable brands.
As a result, finding suitable drivers for your PC won't be an issue. Plus, it comes with features like Game Mode, which stops unnecessary services and apps to deliver you the best gaming experience.
However, Driver Booster PRO is not a free solution. However, there is a free plan available. But it doesn't help you with any driver updates.
3. Driverfix
Next, there is the Driverfix. This one is also backed by a massive database of drivers, making it easy for you to download and install drivers for your PC.
It allows you to update all your drivers with just a click and helps you to improve the overall performance of your Windows system.
Also, getting started with Driverfix is extremely easy. All you need to do is download Driverfix and install it on your computer. After that, it will scan your PC and look for any missing or outdated drivers. Along with that, you will also find an option to download and install the latest drivers.
It also helps you with driver backup. As a result, you will create a compressed file of your drivers and install it later.
Overall, Driverfix comes as a free and premium tool. The free version is enough to download drivers manually. But if you need more features, there is an affordable premium plan.
4. Driver Reviver
Driver Reviver is another excellent tool for downloading and updating drivers automatically. It identifies all the outdated drivers and lets you update them quickly.
It updates all the outdated drivers safely using original manufacturer devices. Plus, it plays a crucial role in maximizing the performance and functionality of your PC and its devices.
Using Driver Reviver is exceptionally straightforward as it will scan your PC and identify all the outdated drivers. Then Driver Reviver will quickly and easily update those drivers.
What's more? The tool is available as a free and premium version. However, the free version should be enough to download individual drivers and install them manually. But if you want to automate the whole process, you have to switch to the premium plan.
5. Driver Easy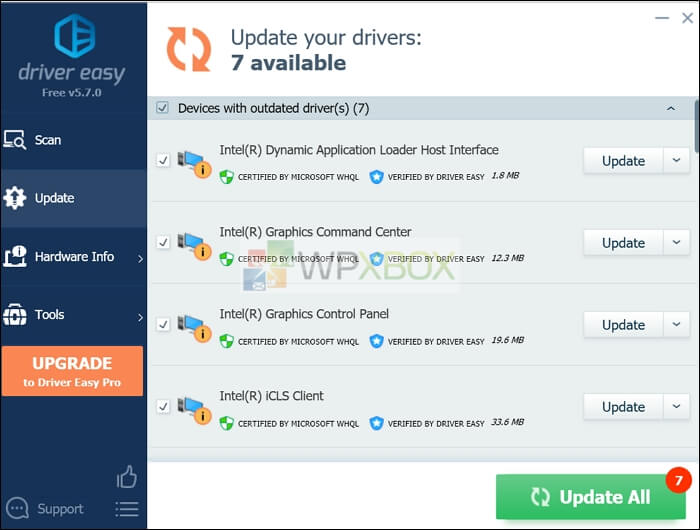 Lastly, there is the Driver Easy. It is also the best third-party software to update drivers on Windows. It is available as a free and premium version.
The free version scans missing or outdated drivers on your computer and downloads them. So you can install them manually. However, you can switch to the premium plan to automate the whole thing.
Driver Easy also has a vast database of drivers. As a result, you can use it to update drivers for all your devices, such as audio devices, graphic cards, network/Ethernet cards, Wifi cards, and more.
Moreover, it is also a straightforward process to update drivers with Driver Easy. You will need to install the utility on your PC, and then it will scan for drivers and offer you the update driver option.
Does Windows Update the Drivers Automatically?
No. Windows Update no longer updates the driver automatically. Instead, Windows update lists available driver updates as optional. Users can find the update at Settings > Windows Update > Advanced options > Optional Updates. You can manually select them and choose to install the updates.
Should I Update Drivers From Windows Update?
You can, but it's not compulsory. While Windows Update only displays compatible drivers, the best way to update drivers is by downloading them from the OEM website. Most OEMs offer software that can check for new driver updates and show you to install it manually.
Can a Device Work Without a Device Driver?
Usually no, but then Windows offers generic device drivers for most devices, including monitor, keyboard, mouse, etc. Drivers also add support for device-specific features not available in the generic drivers. So while some of the devices work, not all of them will work.
So those were some of the best third-party software to update drivers on Windows. Most of the tools mentioned above are free to use, and they effortlessly allow you to update almost all the drivers on your PC. So go ahead and look at the software and see which one you like the most.