When we use a computer or a laptop on daily basis, we would definitely want to personalise it in our own way. Right from Wallpaper to Colours to Themes. Windows has been built keeping end consumers in mind, and thankfully Windows 10 includes some really cool way to persoanilze look and feel of your account.
Most of the settings to personalize are available under Settings > Personalization, and are pretty straight forward, but here is what I think you should not miss.
Customise Start Screen: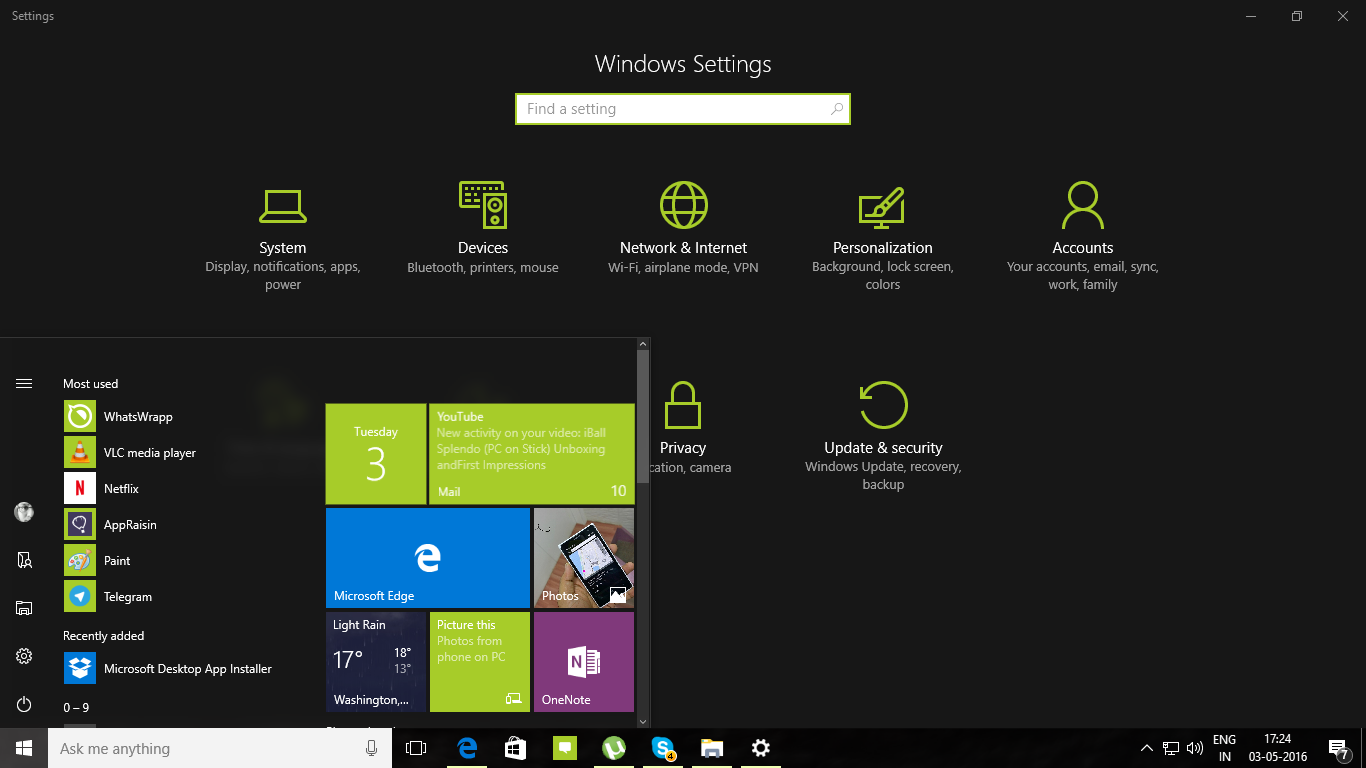 Move your mouse to edge of the Start Screen and then resize both horizontally and vertically to the size which fits you well.
Tiles on Start Screen can be resized with a right click on any of them. Choose between small, medium, wide and large.
Drag and Drop an app on Desktop to create a shortcut. Useful if you don't want to open Start menu all the time.
Hide Most used and recently added apps.
Go Full Screen
Turn off Suggestion in Start
Show Recently opened items in Jump Lists on the Start or the Task bar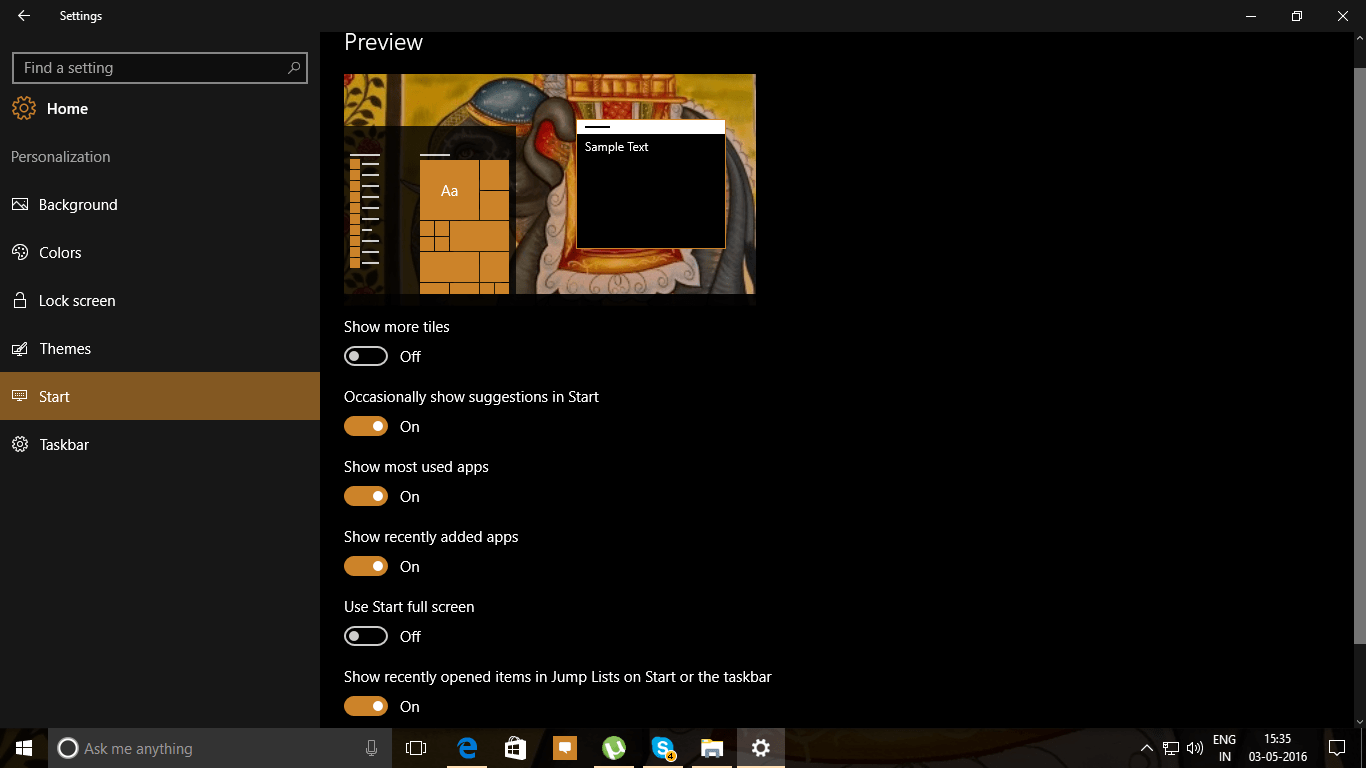 Automatically change Theme Colour Depending on the Wallpaper
This is a very cool feature in Windows 10 which keeps yours desktop, and colours fresh every few minutes. Go to Background, and select Slideshow, and then select a folder which contains pictures you always wanted to see. You can set frequency and shuffle mode to add to the spin.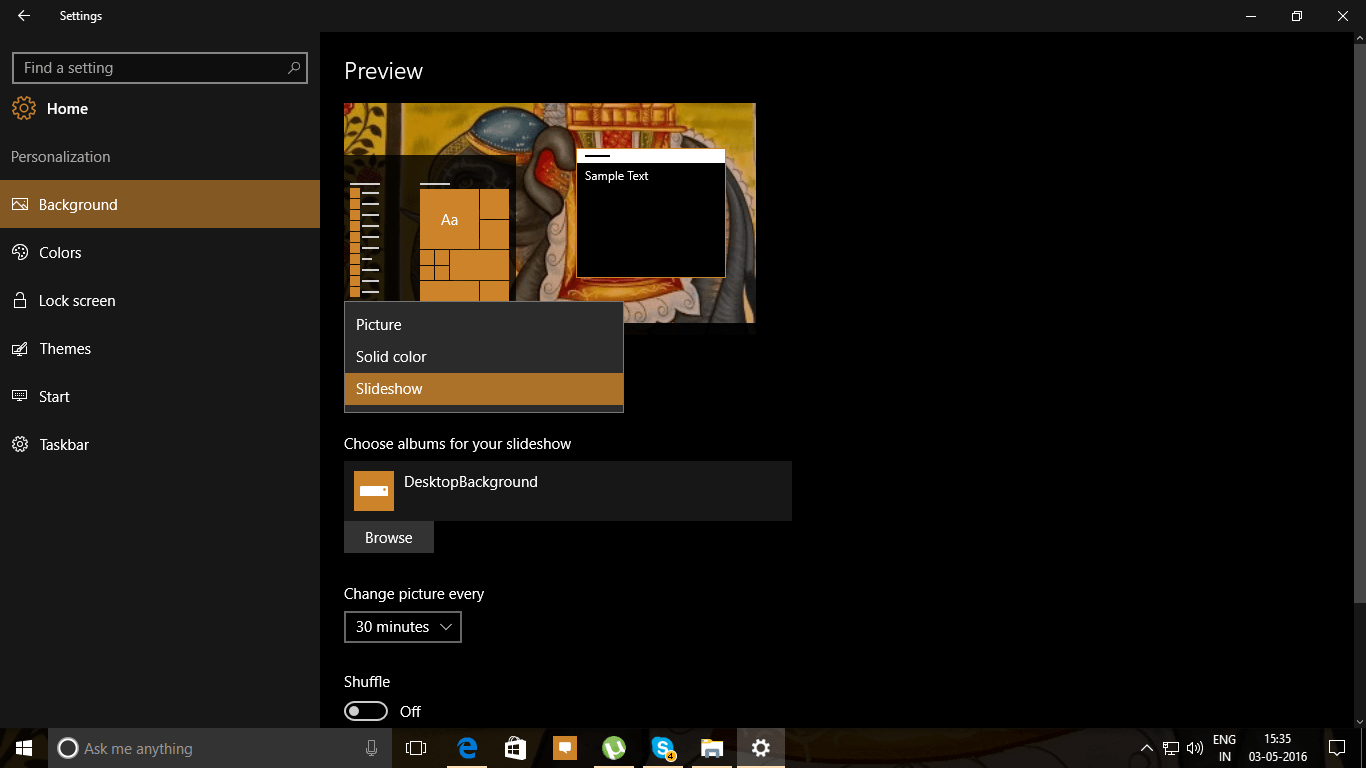 Next go to Colours, and choose to "Autonomically pick an accent colour from my background".  This will make sure that every-time your wallpaper changes, you get a new accent colour, depending on the image. Combine this with Dark theme in Windows 10, and it will look fabulous.
You can extend the colours to Title Bar, Start, Taskbar and Action Centre, but I would rather suggest you to turn the colours off for them. This way you get a great contrast of black, and whatever colour gets picked up.
Lock Screen:
Many of you like to keep both Lock Screen, and Desktop background same. I would suggest otherwise to keep things refreshed. Windows 10 recently added Windows Spotlight as an option for both PC and Mobile. This adds some of the best wallpapers to your lock screen. As a matter of fact these are Bing Images of the Day.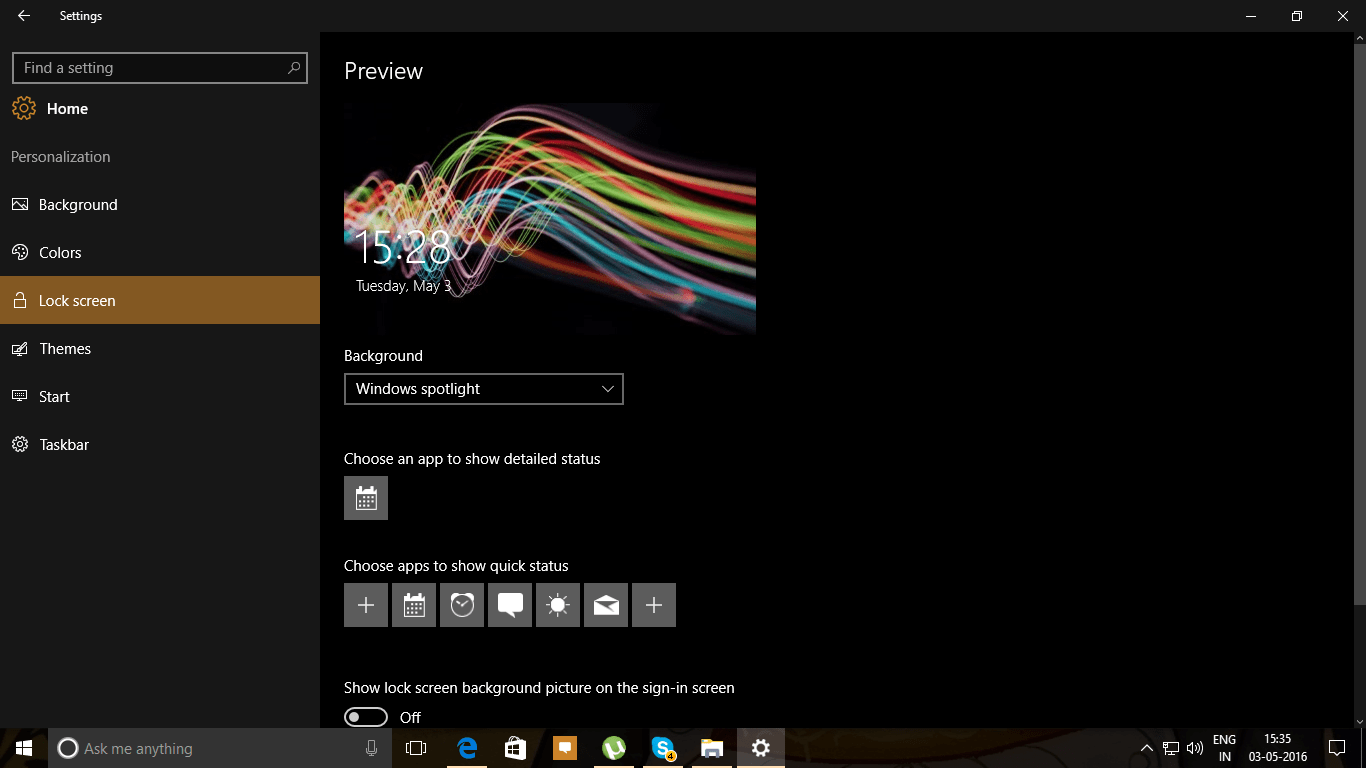 Since you don't have much control on the images, Windows 10 offers you to say yay or nay on images by clicking on "Like What You see" text on top right, the one with camera icon. This way, you can suggest what kind of wallpapers you like and don't.
Taskbar:
While most of the settings are straight forward, two options in particular are very useful.
Notification Area: 
This allows you to control which apps can show their icons. For example, you get to see the network and volume icon by default, and but there is something else that is more important you can choose from here.  The same goes for System icons.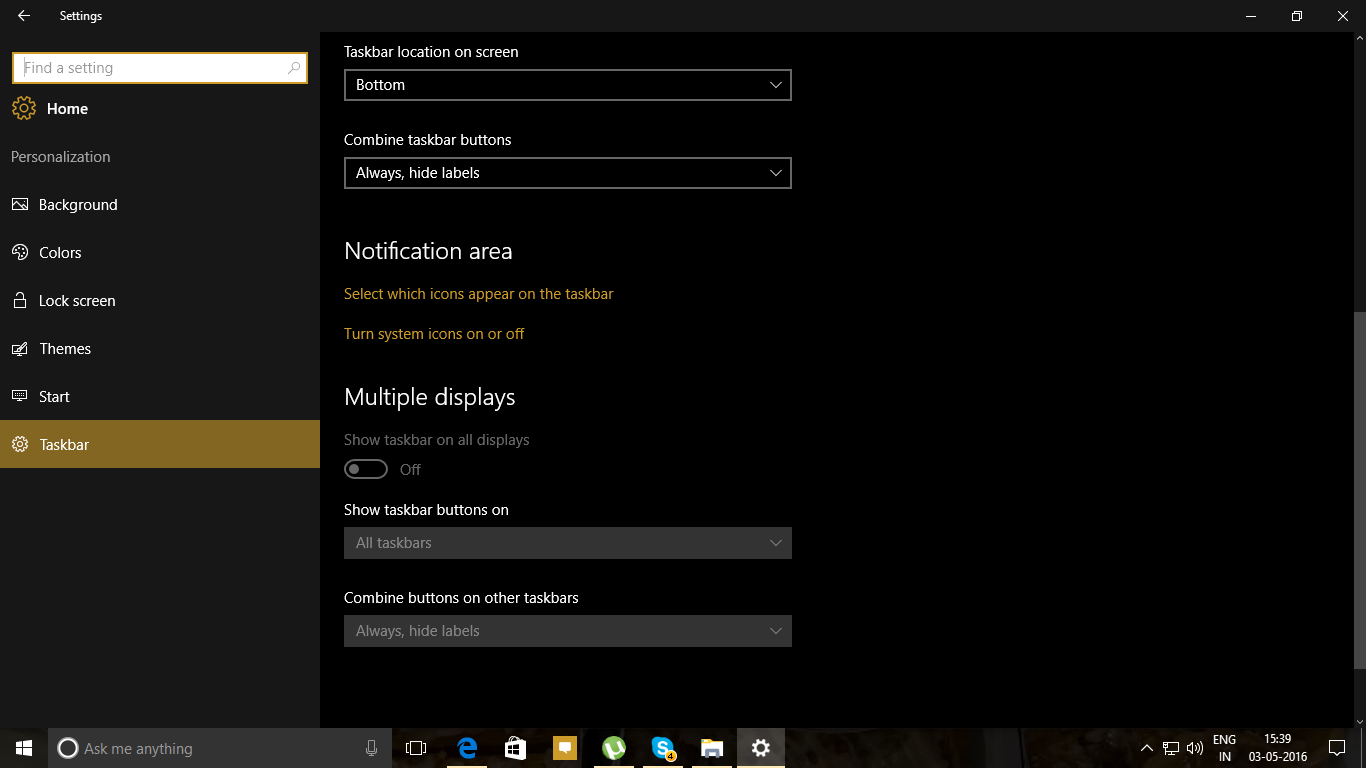 Multiple Displays:
This section allows you to show taskbar on all Windows or hide it it completely.