Windows 11 comes with a new look and feel. The taskbar now sits in the middle, the settings page is completely changed, and there are many other changes that you get to see. However, you may always want to customize Windows a little more as an end-user. Well, if you do so, then I am going to share some of the best tips to personalize Windows 11 PC.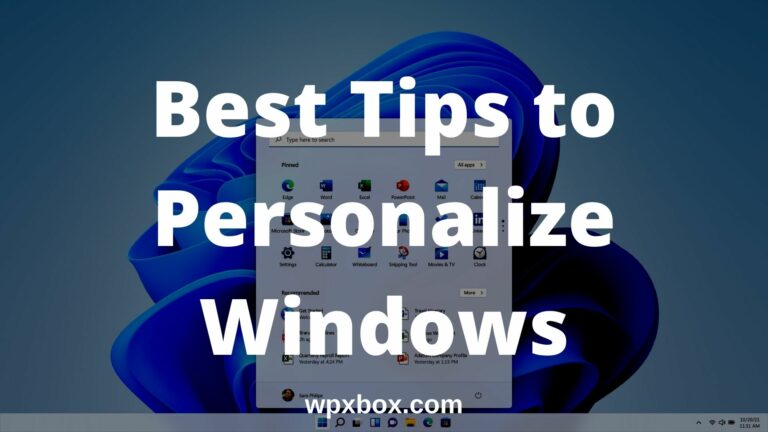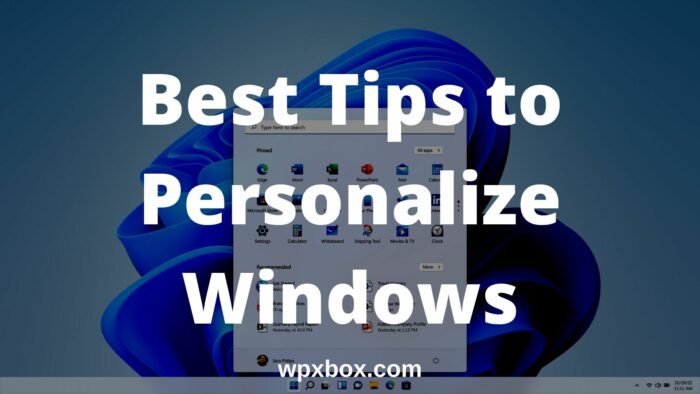 Best Tips to Personalize Windows 11 PC
Here are some valuable tips to help you change Windows PC look and feel as power your liking.
Change Desktop Wallpaper
Background Slideshow
Customize The Lock Screen
Personalize Colors
Save As A Theme
Change Start Menu
Relocate Start Menu
Control The Taskbar
I will walk you through all the customization options available on Windows 11.
1] Change Desktop Wallpaper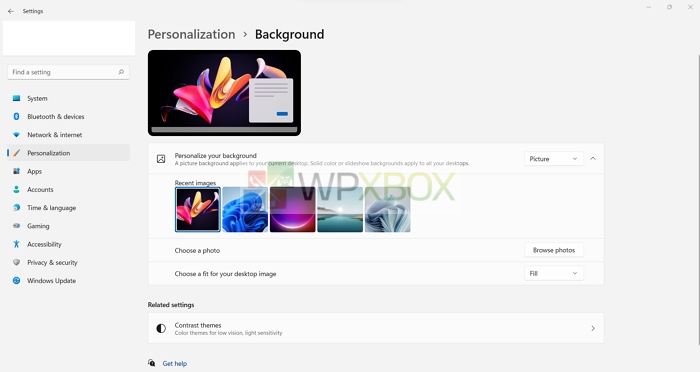 If you don't like the default desktop background, you can easily change it. Head over to Settings > Personalization > Background.
If you wish to select a picture, choose from the available images. Or, if you want to add your picture as the background, click on the little Browse photos button and select your favorite image to set it as wallpaper.
2] Background Slideshow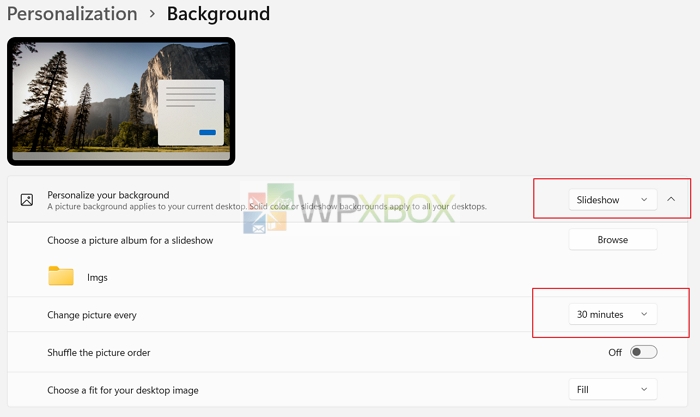 If you wish to change the background wallpaper frequently, you can try out the background slideshow for the job.
For this, you have to go to Settings > Personalization > Background. Now use the Personalize your background dropdown menu select Slideshow.
After that, you have to select a specific folder of photos to use as the background slideshow. All the images in the folder will be used for the background.
Below that, you will also find the Change picture for every option. Use this option to select a duration for the image shuffle.
3] Personalize The Lock Screen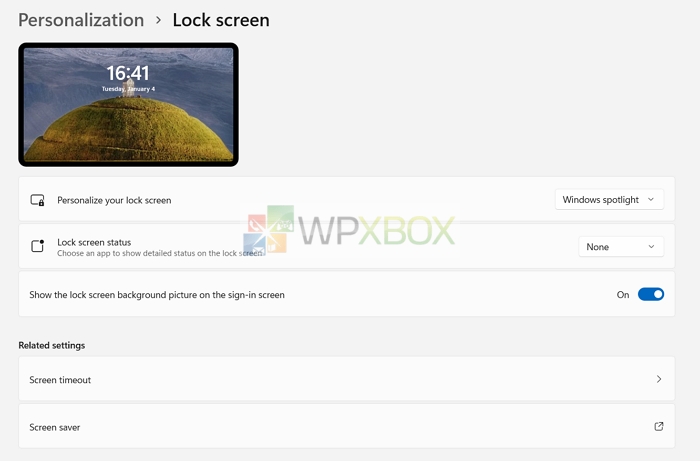 You can also customize your Windows 11 lock screen. The settings can be found under Personalization > Lock Screen.
Then use the Personalize your lock screen dropdown menu to select between Windows Spotlight, Picture, or Slideshow.
Windows Spotlight displays a different picture and other information from Microsoft. The picture or slideshow works the same way as your desktop background.
You will find the Lock screen status dropdown menu if you move below. It offers you Whether, Mail, and Calendar as an option.
Select the one you wish to see on your Windows 11 lock screen.
4] Personalize Colors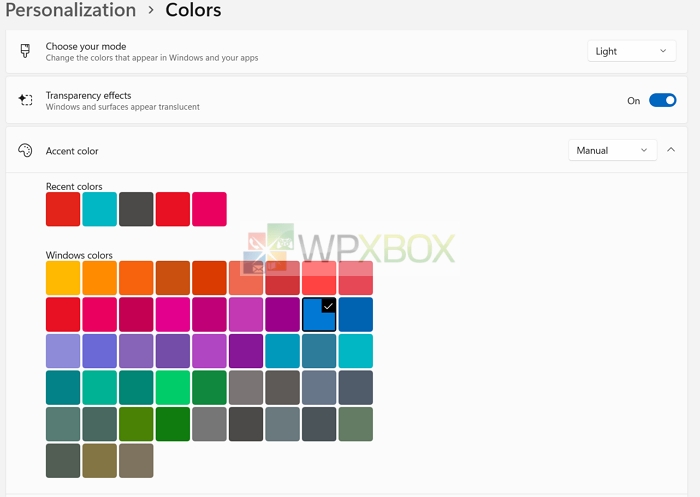 Under Personalization settings, you will also find the color option. Using it, you can switch between dark and light themes. Alternatively, you can also select any other color which will appear in specific windows. Like the start menu, taskbar, title bars, and others.
5] Save As A Theme
The best part of Windows 11 is that it allows you to save your customizations as a theme. For instance, once you customize the accent color, desktop wallpaper, and other visual elements, you can save it as a theme.
For this, go to Personalization > Themes. From here, you can save your current configuration as a theme. Also, you can click on one of the available themes to try out a new look.
6] Personalize Start Menu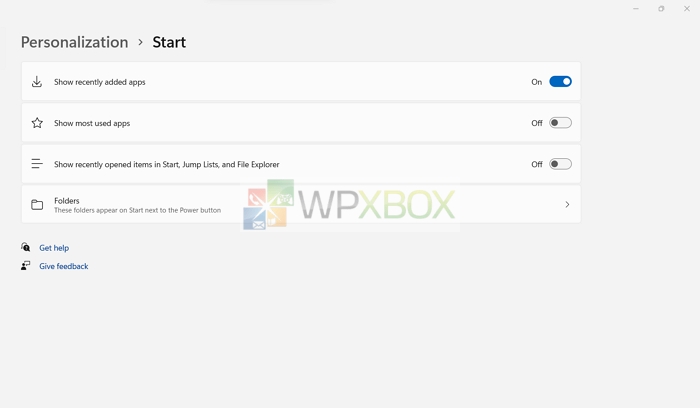 When it comes to personalizing the Windows 11 Start Menu, a few options are available. For instance, you can show recently added apps, show most used apps, show recently opened items in the Start, jump list, and file explorer in the Start menu.
Or you can go to Folders to enable or disable different options like the File Explorer, Settings, Documents, Downloads, Pictures, and more.
7] Arrange Start Menu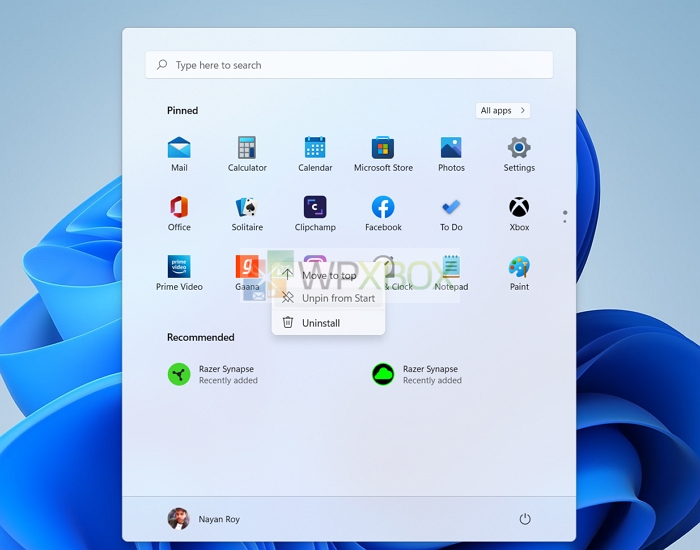 If you open up the Windows 11 Start Menu, you will find many apps that you might not even use. Instead, you want to add your frequently used apps for easier access. Or you want to change the order of the apps listed in the Start menu.
All of these can be changed right from the Start Menu itself. For instance, if you don't like an app, right-click on it and select Unpin From Start.
If you want to add new apps to the start menu, go to All apps and right-click on the App you wish to add. Then select Pin to start.
Similarly, if you wish to arrange the apps on the Start menu, hold them and drag them from one place to another.
8] Control The Taskbar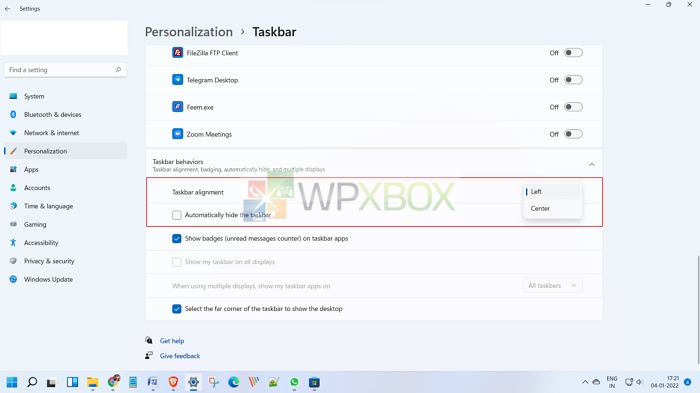 In earlier versions of Windows, you were allowed to move the taskbar on any of the four sides of your screen. But that is not possible with Windows 11.
But you can move the taskbar to the original and friendly spot, which is the left bottom. You can change it by going to Settings > Personalization > Taskbar.
Then expand Taskbar behaviors and use the Taskbar alignment dropdown menu to select Left, and instantly, the taskbar will get moved to the left bottom of your screen.
Can you customize Windows 11?
Yes, it is possible to customize Windows 11, and it offers a lot more well-organized customization than Windows 10. But yes, it is possible to customize areas such as background image and colors, themes, tweaking the Start menu, Lock screen, and taskbar.
So those were some of the best tips to personalize Windows 11 PC. I hope the above tips helped you to know more about Windows 11. In case if you are stuck at anything, then make comment below.