The weight loss journey should be done gradually and steadily. It is a hard goal, especially for people who are trying to quickly lose some pounds. You will need a lot of support and keep yourself motivated to stay active and focus.
One of the most effective ways is to have yourself equipped with on-demand weight loss apps and food supplies. Total Shape has complete information that can cater to all body types and ages. It will assist you in keeping track of your plan, monitor your progress, and achieve your ultimate goal.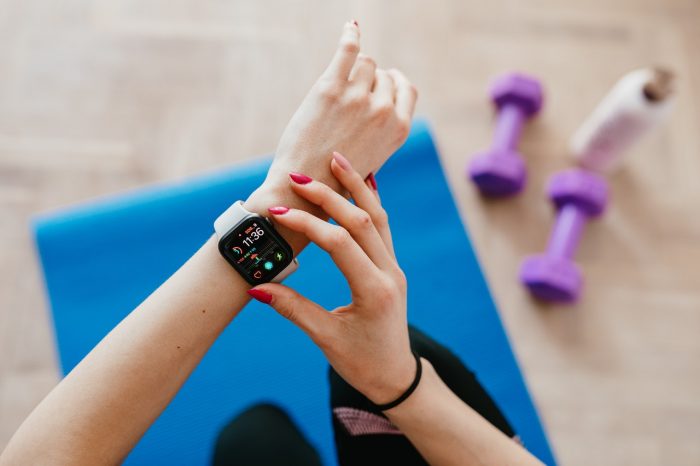 Best Weight Loss Apps of 2021
As a motivational booster, here are some of the best weight loss apps that will absolutely help you to become fitter and healthier.
1] MyFitnessPal
This is a very popular weight loss app that supports your workouts with a nutrition routine. It has a database of more than six million foods worldwide. Additionally, a food log, barcode scanner, and hundreds of exercises are featured so you can get a full picture of your health plan. If you are bored doing all of these alone at home,  you can connect with the online community for support and tips. Most users like how they can spend five minutes a day logging in their food intake. The app can breakdown the nutrients in your meals and pinpoint the ones you are lacking.
2] Weight Watchers
WW aka Weight Watchers. The app is designed to gather all the best practices of a weight loss program in one. Tracking your food and fitness progress is made easy. In fact, you can sync WW to any smartwatches or other gadgets and convert your daily steps into points. Plus, you can literally walk into a supermarket, scan a barcode and check the points values of food. It's a lot convenient to stay healthy and proactive with WW.
3] Noom
If you have medical conditions such as cardiovascular disease and diabetes, Noom is the perfect app for you. Via this app, you can opt to ask a coach to be by your side and assist you throughout the journey. This is somehow similar to Myfitnesspal when it comes to guidance of food and nutrition. Noom will help you change small habits, one at a time. Your brain and body will start to function a lot better than before and weight loss is just around the corner.
4] Healthie
Healthie is also considered an all-in-one weight loss app. The app can easily connect the users with nutritionists, dieticians, personal trainers, and other fitness experts for digital appointments. It also allows you to monitor your meals with pictures so you can easily recall them. Fitness professionals are also benefited as they can immediately assess the food journal and give feedback to the clients.
5] Fooducate
Obviously, the name of the app came from the words food and educate. As they say, 70% is food and 30% is exercise when it comes to losing pounds. You're never going to doubt yourself about the meals that you eat. Fooducate compiled more than 50,000 healthy recipes globally. The app will also help you learn what to look for in a nutrition label. Those products with red flag ingredients must be banned in your pantry and fridge. For most items, you can scan the label to check the list of its ingredients. The app will also suggest a healthy alternative.
6] Lose It
A final goal is one of the most important components of a weight loss plan. From 150 pounds down to 100 pounds, name it! Lose It!  This app gives users the right tools to set the correct goals for them. The app offers a daily calorie budget and a barcode scanner. A big food database is also available to give you an accurate measure of the calorie and nutrient content of your food.
7] DailyBurn
This app is a great start to gain a helpful introduction to fitness. DailyBurn can help you lose weight now and tone up later. It has quick exercises perfect for someone busy. You can also personalize your workout and eating routine. It can also give you access to personal trainers, healthy meals, and many more.
8] Lose Weight in 30 Days
This app is designed for beginners who want to witness their progress in a month. It supplies you with all the necessary diet plans and exercise routines. If you want to start losing weight at a fast pace, this one's for you. The app has a variety of workouts for each part of your body. It will also allow you to track your calories burned and calories currently consumed. Losing weight in 30 days is made more convenient!
Given the many apps to choose from, there is no reason for you to stay gloomy and sleepy all day long. The only challenge is to download the right ones for you. You can check this article for more