Windows is one of the most popular operating systems in the world. No matter your personal preference for operating systems, the chances are that you have used a Windows machine at least once in your life. The operating system is highly flexible and allows users to tweak the experience according to their liking.
Let us take a look at six of the best apps available for Windows.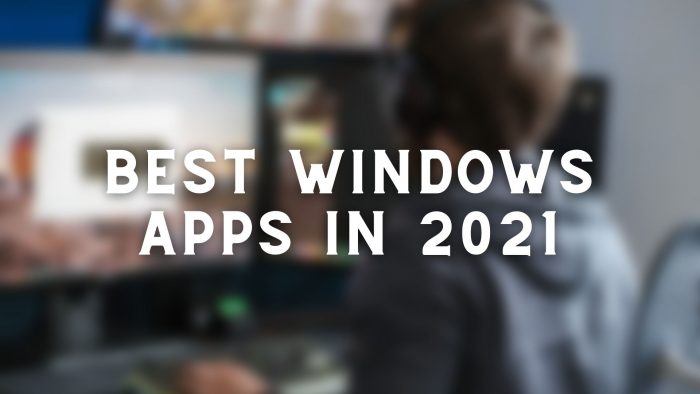 Bitwarden
Bitwarden is one of the best password managers in the market today. It is available for multiple platforms, including Windows, macOS, Android, and iOS, and allows users to generate and store 100-percent secure passwords that are randomly generated and impossible to guess.
Most features of the app are free, including password generation, password storage, multi-device synchronization, and more. The app's free features are enough to warrant the $10 fee associated with the Pro version of the app, which offers some additional features for power users.
Microsoft OneNote
Microsoft OneNote is one of the most popular note-taking apps for Windows systems. OneNote offers excellent integration with other Microsoft Office and Office 365 that can help streamline your workflow and obviate the need of juggling notes between your phone and computer. The annotation and free-form highlighting features of OneNote are also unmatched in note-taking applications on Windows.
VLC Media Player
VLC Media Player has long been a staple of the complete PC experience. Unlike the built-in media player in Windows, VLC can handle many video and audio formats with a fully customizable interface that can be skinned according to your liking. The versatile video player also features many other features like VLSub that allows users to download and apply subtitles for their videos in one to two clicks.
Spotify
Spotify is arguably the most popular music streaming platform on the internet, and rightfully so. It is available for multiple platforms, including Windows, with a highly responsive and intuitive app that allows users to stream high-quality music on demand. The app also allows users to subscribe to Spotify Premium, a paid service with a $10 monthly price tag that offers high-quality, ad-free music streaming.
Netflix
Netflix has dominated the video streaming industry for years. The streaming giant has a very well-made app on Windows that allows users to watch their favorite TV shows and movies in high definition. The dedicated app is a good way to stream your favorite movies in up to 4K resolution on a higher-tier subscription. The Netflix app is free to download, but the monthly subscription for the service starts from $9.
Adobe Photoshop Express
For PC users who do not like Adobe's pricing models, Adobe Photoshop Express offers a free photo editing experience on Windows. The app features a suite of free features that can instantly transform your photos from bland to beautiful. You can also make collages and share your photos on social media directly from the app.
If you are interested in online casino gaming and find the Gamstop restriction a problem with games in their UK version, you can find alternatives to UK-sites here.