The Windows Phone Marketplace recently breached the 50,000 app mark. However, even then there are very less quality apps available in the Market. One reason behind this can be the low WP7 market penetration in major countries like United States.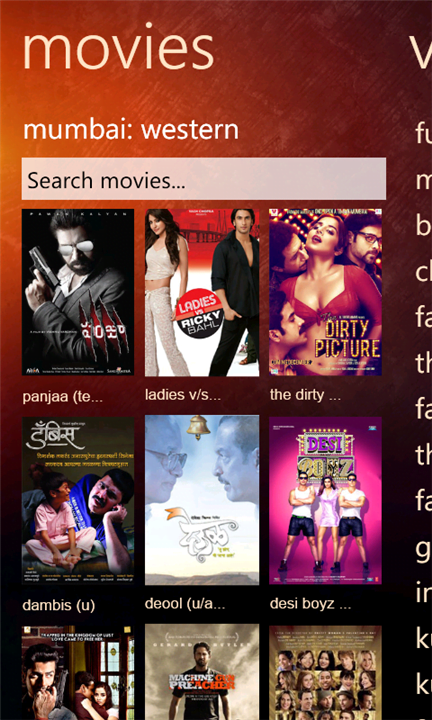 While WP7 has not really picked up in India as well, there are still a lot of apps in the Marketplace from Indian developers and from local websites or services.
Now, one popular online ticket booking site in India, BookMyShow has released their official app for WP7 platform. Unlike their Android app, the BookMyShow app from WP7 actually uses the Metro UI beautifully. The app used to lag sometimes on my Focus, but is still pretty decent considering its still in v1.
For some strange reason though, the app does not capitalize the first alphabet of movie names or the movie halls name. While this is not a major issue, it does make the app look a bit unprofessional. Anyways, I would strongly recommend all movie goers to download the official BookMyShow app for their WP7 phone from here.