Catapult where one beastly machine during old times, and the only way to take down forts, and moving enemies. I kind of always had loved them for their style, and if you do so, here is your chance to grab one game that moves around it. Catapult King lets you Take down forts, castles and even a fire-breathing dragon. The only goal is to rescue the princess.
The game is partially 3D, gives you a sense of depth,  and as you get into higher levels you can power up your catapult to give it a line of sight for accuracy, use the Earth Shock to blast the bad guys away, or call in a devastating Lunar Strike! The game is simple, but fun.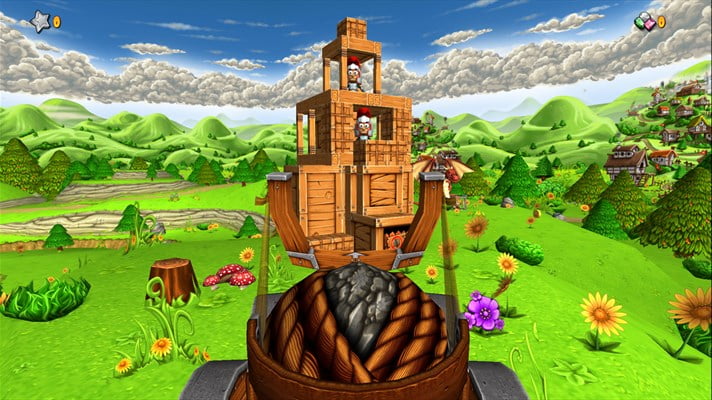 Download Catapult King
The game usually runs $0.99 on the Windows Phone / Windows 10 Mobile Store, but is free for next 24 hours with my AppFree Deal.
myAppFree
MyAppFree & WPXBOX has partnered together to bring exclusive free app to you first. It's a free service that partners with developers on Windows platform and make their app and games free for you all for one day. They have a Windows App which you can download and keep track of many more offers they keep coming up now and then.