Nokia Lumia 630 is the first Windows Phone device which runs on the 8.1 update and also comes with support for dual SIM cards. Along with these features, it is also the first Windows Phone to have on screen buttons instead of the normal capacitive buttons. The buttons are placed on screen and you can see a black background and this is called the navigation bar.
You can change the background colour of this navigation bar in Lumia 630, here is how to do it.  Open Settings and scroll down to the option Navigation Bar.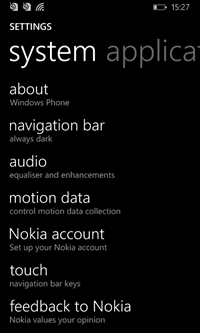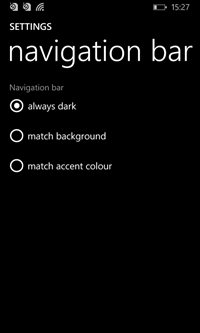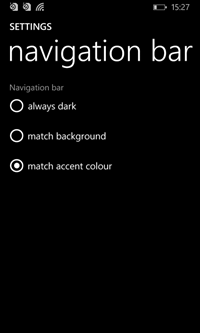 Here you will see three option:
Always dark- this is the default option and always shows the black background.
Match background- This option will match the background theme (either white or black)
match accent colour- This will have the accent colour on the navigation bar.
So after applying accent colour, here is how it looks.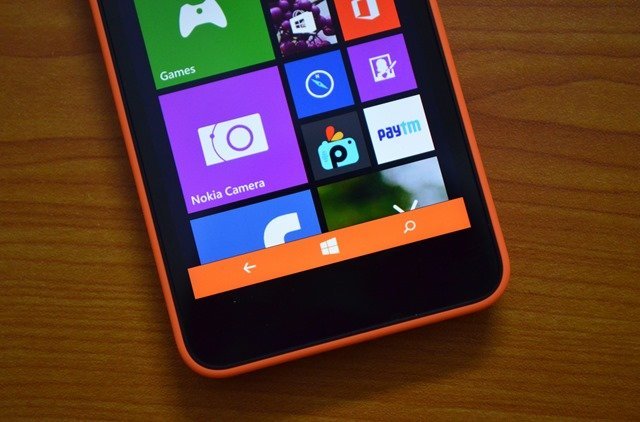 With this you can have the background for navigation bar in your favourite colour by choosing the accent color from "Start + Themes" option under settings.