Windows 10 Mixed Reality is all ready to set off, well, kind of, with Fall Creators Update next week. We already have a list of OEMs that will start selling the MR headsets. While Microsoft has announced specifications for PC for Mixed Reality, now there is an official app that can check if your PC is ready for Mixed Reality.
Windows Mixed Reality PC Check:

Download and run this app to check if your PC can power Windows Mixed Reality. The check doesn't take long, and we'll let you know if any changes are needed.
Windows Mixed Reality delivers exhilarating experiences that combine the thrill of VR with a phenomenal sense of presence. It requires a compatible headset and PC running Windows 10 Fall Creators Update.
Once the app is installed, launch it, and agree to do a quick check. Like the upgrade advisor, it runs to figure out your hardware and matches with its minimum specification sheet and the OS. It will inform you about potential problems that will restrict you to experience VR, which is useful if you need to figure out what exactly needs an upgrade.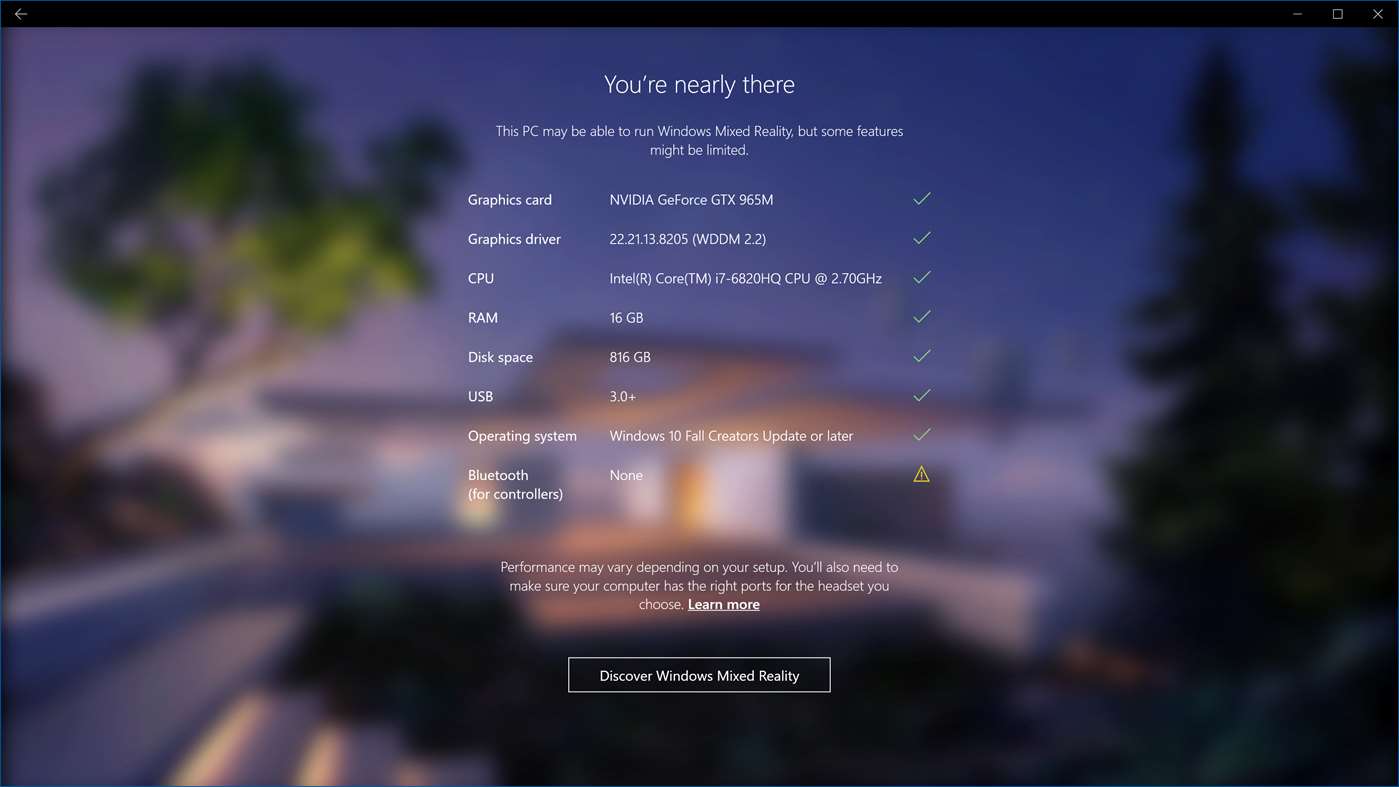 Recently Microsoft shared about two types of MR compatibility. One that uses Integrated PC, while the other delivers the high-end. Looking at the screenshots, there is no mention of what kind of MR you will be experiencing.  This is something I would Microsoft to include in the MR PC checker app for more clarity.  Do follow the link to check n the detailed specs.