Web scraping, also known as data scraping, is the process of taking information from a particular website into a file or document on your computer. It is one of the most effective ways to get information from the internet and sometimes reroute it to another website.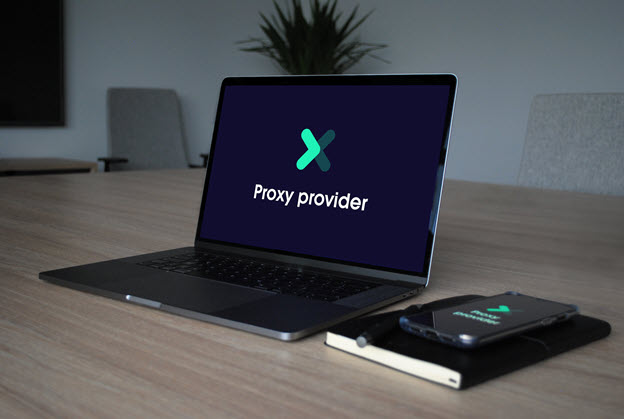 How Can Web Scraping Benefit Your Business?
Web scraping is a method of directed collection of information from web pages. More than just extracting data, web scraping can also help you store data and track online changes to the said data.
For instance, online stores can scout the pages of their competitors, scrape the names and prices of items, and use the gathered information to regulate their own prices.
Some of the features that web scraping offers include scraping data from numerous pages, various types of data extraction, scouring scraped data, and importing scraped data into a Microsoft Excel file. The best is that the Web scraper only uses your browser, so there is no need to install external software.
Advantages of web scraping:
It saves on costs.
It saves you time and effort.
It is highly effective. Once a web scraper detects the appropriate mechanism to collect data, it exports it from a singular source effectively.
It is low maintenance.
Now let's talk about how web scraping can benefit businesses. They benefit businesses through the following:
1] Market Research
One of the most important elements of web scraping. It isn't easy to replicate digital content, except by creating an account, but it has been made possible with web scraping.
This feature allows companies to carry out detailed research into the dynamics of the market, financial and technological dynamics, and opportunities to help them stay current and competitive.
2] Competitive Monitoring
No business can survive without a competitive edge. Web scraping can help you extract information from different sources to evaluate the final resources, strengths, weaknesses, etc., of competitor brands to help your company stay ahead.
3] Optimizing Customer Satisfaction
A web scraper can help you decide on your target audience. It can monitor your target audience to get more customers, research your current customer base to enhance customer satisfaction and loyalty.
4] Optimizing Your Prices
It is sometimes difficult to set prices to make profits while not repelling customers. Scraping the information of customers allows you to adjust marketing and advertising strategies to appeal to the consumers. Web scraping will also help you monitor changes in market price and adjust accordingly.
Now we will move on to talk about a mobile proxy and its value in E-Commerce businesses.
Mobile Proxies and How They Differ from Other Types of Proxies
A mobile proxy makes use of mobile IP addresses. It re-routes web traffic via mobile devices that are connected to cellular networks. They supply anonymity and privacy to the users.
While a mobile proxy can be used for personal purposes, it can also be used by companies for various tasks. They include:
To provide privacy and improve security.
To even-out internet traffic and stop crashes
Regulate employees access to certain websites
Conserve bandwidth with the use of cached files or compressed traffic.
Using a proxy comes with several advantages. Some of them are:
Providing enhanced security because proxies shield your server from attack
Allowing you to perform sensitive tasks incognito
Faster internet speed and loading time
Proxy servers can also be used to access restricted web pages/content.
If you're interested in starting using proxies for your business, you should choose a reliable proxy service provider.
Benefits of Implementing Mobile Proxies in Data Acquisition Operations in E-Commerce Businesses
Times are changing, and e-commerce businesses must evolve accordingly if they grow. E-commerce companies must prioritize the security of their business information and regularly research their competitors, and ensure privacy.
All these can be done via a proxy. Proxies make it possible to scout web pages without being noticed. Aside from that, it also allows you to by-pass restrictions and or various blocking features on the side of the competitor that hinder the automated collection of data.
The best proxies for e-commerce web scraping are residential proxies. You can garner a lot of information incognito while using rotating residential proxies. It is common knowledge that a company is only as productive as its workers. With the aid of proxies, you can restrict the access of employees to distracting and unproductive websites.
Conclusion
To summarize, proxies are a crucial tool for any e-commerce company that wants to stand out and gain a competitive advantage. With their use, the company's privacy and security are ensured, internet use can be regulated, and network performance is optimized.
E-commerce can use proxies to safeguard intellectual property rights, as well as protect their network from malware threats. It can also help you enjoy the benefits of competitor data research and the execution of sensitive tasks online. All these benefits are necessary to position your company for success rightly.