It is now possible to reject a call with this new "Remind Me" feature for an incoming call on your Windows 10 Mobile. It is a Cortana feature as when you choose to use this option it opens up Cortana Reminder where you can add a reminder to "Call Back" at certain place or time. This is very handy, if you don't want to send a text reply or reject only to forget.
This option showed up yesterday night when a friend of my called in. The "Remind Me" option was right in between Text Reply & Reject as you can see in the image below. I am not sure when this was introduced. I am currently on Redstone Build on my Lumia 950 XL.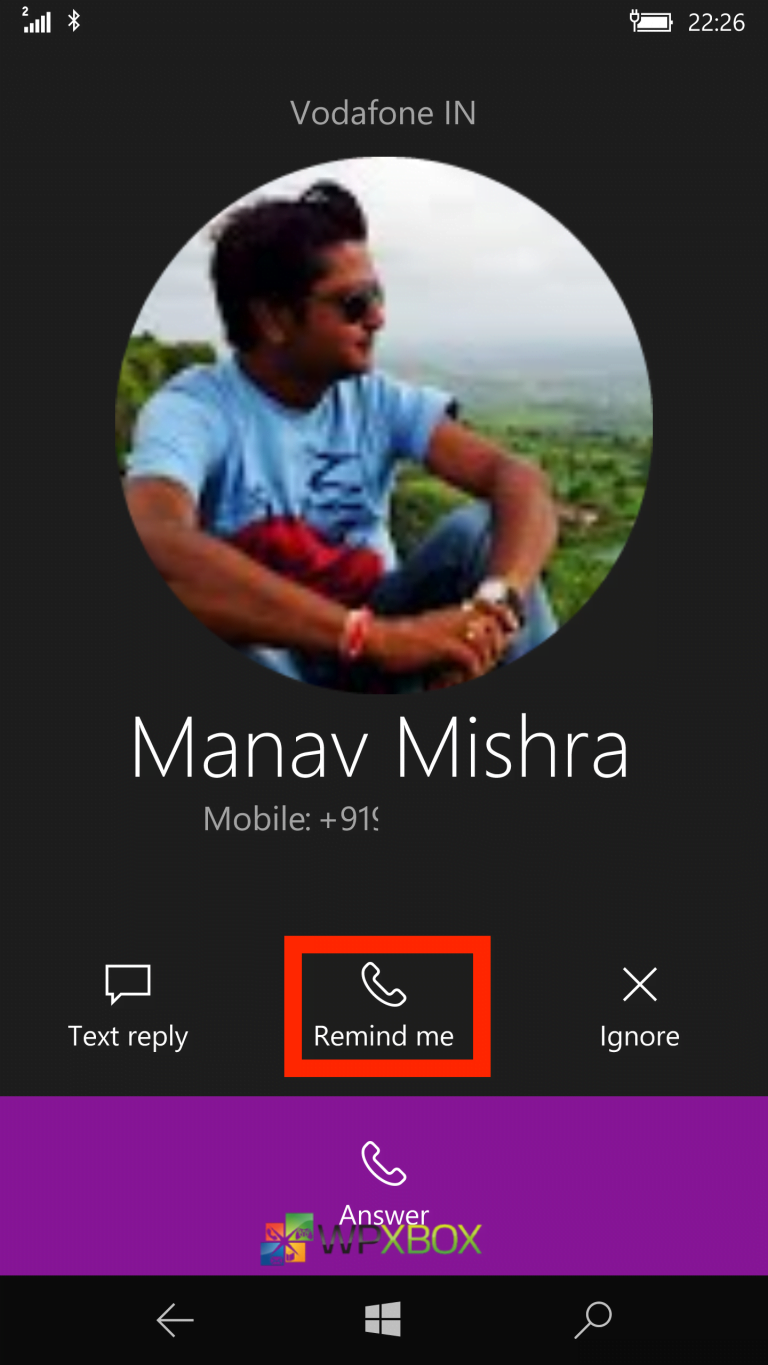 Here the steps in more detail:
Tap on Remind Me for an incoming call.
This will open Curtana's Add Reminder Feature.
You will have the Contact person Name already inched with "Call Back" as reminder text.
Next line you can add Place or Time or Person.
When you select Place you get options to choose your already included location with Cortana, like Home or Office, or from one of your recent searches. You can also also set if the reminder should show up when you are arriving to that location or leaving from it. Cortana will use location service to keep track where you are, send you reminder at appropriate time. Very handy!
The reminder will usually stay in place till you mark them complete. To mark them complete, Open Cortana > Reminders (using the Hamburger menu). Now long press on that particular reminder, and choose complete. Remember this will not send you reminder if its location based, but it will show up if its time based.
Video Demo: