While Windows 10 allows you to recover Windows using advanced recovery mode, have a bootable USB is always handy. It also comes in handy when you need to fresh install Windows 10 on any computer. In this post, I will share how you can create a Bootable USB or Media for Windows 10.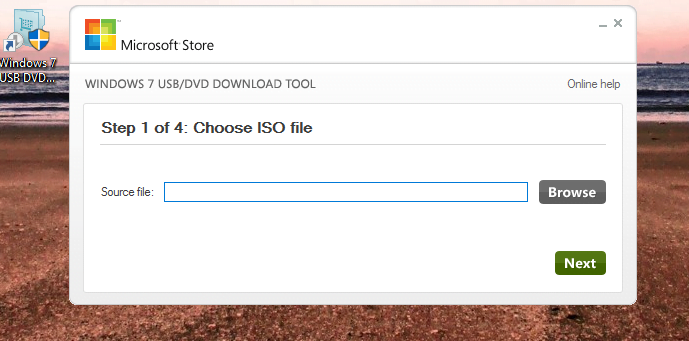 How to Create Windows 10 Bootable USB Drive
You need a USB drive, which is a minimum of 8 GB or more.
Download the ISO file.
Now download the Official Windows USB/DVD Tool. Though it says Windows 7 somewhere, it works fine for Windows 8 and Windows 10 as well.
In case the above program asks for .Net Framework Version 2.0, download from here, and install it.
The tool you downloaded is an installer. Once installed, you will find a shortcut on your desktop — double click and run.
Select the ISO you downloaded in the first step. In the next step, you will need to choose between DVD or USB. Select USB
Next, you will need to select the USB drive. In the next step, it will be formatted; the files are installed to make it bootable.
Once the program creates the bootable Windows 10 USB, you can use it to install Windows 10.
Make sure you download ISO and not the installer. In Windows, Microsoft only offers to download the installer. You will have to change the browser agent to make it appear as if you are browsing from Linux or Mac. When you do that, you will get a direct link to download Windows 10 ISO.
When installing Windows 10 or using it for Advanced Recovery Mode, you need to make sure that BIOS or UEFI boots from the USB drive. You will need to change the order of boot in the BIOS/UEFI.
Boot your computer into the BIOS/UEFI, and seek for Boot configuration. There you can change bootable drive option to the first attempt for the USB drive, and then Hard Disk drive. Unless you do that, the computer will keep booting into your default Windows 10.