Nowadays, technological progress affects all spheres of life. First of all, we must focus our attention on the labor market. Unlike traditional professions, modern specialties include competencies from several non-adjacent fields of knowledge.
If you are a student, you must have wondered about new specialties gaining momentum. What is best to consider and how to make a proper choice? There exist many cutting-edge technologies that will be in demand in the future. In this article, you will have the chance to find out about some of them. Moreover, professions available for those who gain expertise in such fields are also the subject.
Some students may ask the following question. Isn't technology too complicated for understanding to those who do not possess considerable knowledge? Even though some areas of study are difficult, there is a way to deal with potential problems. Students may use a professional essay editing service or assistance with homework online at any time. There exist many sources to find a helping hand ready to explain every possible difficulty.
6 Cutting-Edge Technologies to Study in College
If you've already taken care of that, it is time to get acquainted with some of the cutting-edge technologies worth studying at college.
Internet of Things
Robotics
Augmented Reality
Quantum Computing
Nanotechnology and Microsystem Technology
Blockchain
1. Internet of Things
Perhaps, there are no people who haven't heard about this technology. But there is a reason for it to be put on this list. Many students do not have an overall understanding of what it is. So, in simple words, IoT is about "things" that are connected to the Internet to exchange data with other things.
IoT covers a wide range of technologies as a concept. To ensure a fundamental basis for IoT development, you should get knowledge on one of the following points:
Programming in one of the languages: Java, Python, PHP, C ++, Go
Understanding big data technologies for storing, processing, and collecting data
Skills in web or mobile development
Knowledge in the field of machine learning
Data analytics skills
2. Robotics
Many people who try to keep up with the latest trends have been wondering whether robots will take over the world. Nowadays, it is not the plot of a sci-fi film only. Robotics is the scientific and technical basis for the design, construction, and application of robots.
Think about medicine and manufacturing, military and aerospace, science, and underwater research. These are all areas in which robots are used to solve various problems today. Robotics is a complicated industry that requires extensive knowledge and skills. Why? It appeared at the junction of several sciences at once:
Radio Engineering
Electronics
Mechanics
Programming
Physics
If you are interested in at least some of the fields mentioned, you may try your hand at robotics too.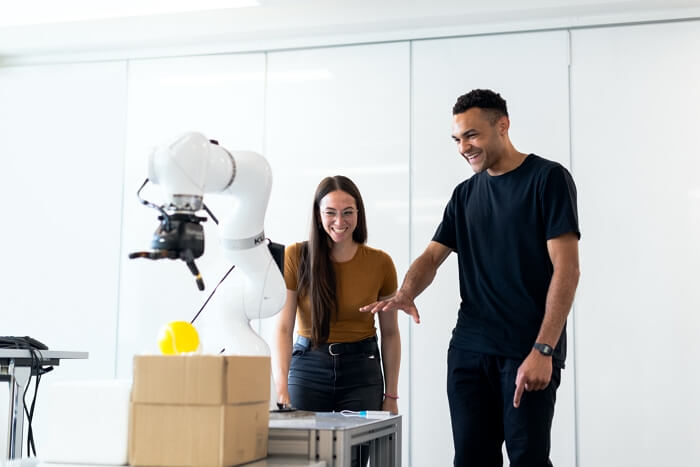 3. Augmented Reality
Nowadays, augmented reality (AR) is gaining momentum along with virtual reality (VR). Indeed, the future belongs to this area. Though, there are not so many experts in AR yet.
Augmented reality combines the real world and the virtual one. The latter is superimposed on reality. But do not confuse VR with AR. Their fundamental difference is that the virtual is aimed at constructing an artificial world. The augmented one introduces individual digital elements into the perception of the real world.
One of the jobs of the future worth considering is AR designer. Such a specialty is already taught in many high educational institutions. The AR designer develops layers of augmented reality. These are architectural monuments, virtual shows, historical reconstructions, AR applications, and others. The profession will appeal to those inclined to mathematics, history, and geography.
4. Quantum Computing
Quantum computing is the most mysterious and yet unexplored field of all quantum technologies. New materials for cars, instant optimization of different parameters, and cures for incurable diseases – all this unimaginable stuff is expected from a quantum computer in the next decade.
Many fields would enjoy the application of quantum computers. The finance sphere, medicine, pharmaceuticals, logistics, cybersecurity, and chemical industry are among them. Let us consider the areas and tasks that will be available for those studying this cutting-edge technology:
Creation, implementation, and management of elements of quantum computers and networks of communications
Analysis of ultra-short laser pulses and ultra-high-power electromagnetic fields
Development and application of quantum computing methods
Development in quantum computing (quantum memory, solid-state optical technologies, etc.)
5. Nanotechnology and Microsystem Technology
This newest science-intensive direction already determines the development of science and technology. It is based on the study and use of the latest achievements in physics, chemistry, biology, electronics, and medicine.
Nanotechnology is a generalized notion for specialists in various fields of science. It covers an extensive range of areas, from medicine to astronautics and from electronics to mechanical engineering. What unites them is that objects of work belong to the nanoscale. That means they have a size of fewer than 100 nanometers.
What specialties are the best to study in this framework? As a rule, the training of specialists is carried out in several specialties. These are nanotechnology and microsystem technology, nanoengineering, and nanomaterials.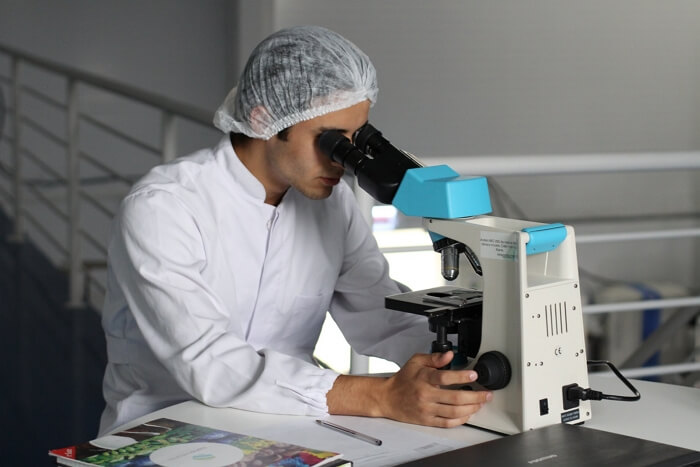 6. Blockchain
With the advent of cryptocurrencies and the growth of interest in blockchain, many changes have appeared in the job market. Indeed, it has led to the emergence of a whole family of blockchain specialists. These are blockchain engineers, developers, researchers, and smart contract developers.
Blockchain technology can be applied in different areas:
Finance (loans issuance, international transactions, and storage of information)
Real Estate (transfer of property rights, renting out housing, and fixing transactions)
Logistics (creating supply chains, determining the origin of goods, and tracking the location of cargo)
Energy (reduction of consumption, purchase, and sale of energy with no intermediaries)
If some of the mentioned fields are of interest to you, consider studying blockchain technology. Moreover, the level of salary of specialists in the crypto industry is higher than that of colleagues from other fields.
Conclusion
There is no doubt that one should listen to their heart and consider their emotions and interests when choosing a specialty. Still, it is also beneficial to follow trends, understand technologies in demand, and make predictions. This article tried to explain those cutting-edge fields that are worth paying attention to. So, make sure you keep up with the latest tendencies.