Snapchat is one of the popular messaging apps which is not available for Windows Phone and there are quite a lot of third party alternative apps for the service. Now here is a new service called Cyber Dust which has quite a lot of features similar to Snapchat. The messages on the service delete within seconds, never hitting a hard drive so your conversations stay private and totally untraceable.
You can share photos, videos and other media with friends and they are completely encrypted. The app also provides sent and read confirmations.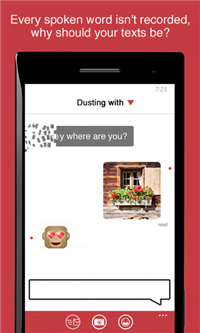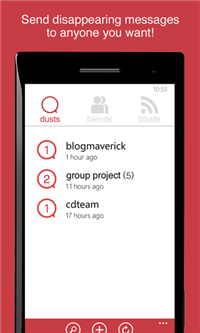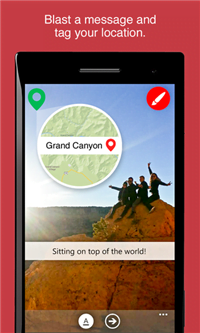 Features of Cyber Dust:
Private conversations without worry
Fully encrypted messages that are deleted forever
Messages never touch a hard drive
Never pay for an SMS text message again
Instantly connect with friends, celebrities, and other influencers
Share photos, videos and other media with friends
Add a profile picture
Share stickers and emojis
Blast content to multiple friends and followers at once
Create custom friend lists to Blast messages to
Add drawings and multi-line text with cool fonts on top of photos
"Sent" and "Read" confirmations
Know if a screenshot has been taken
Group Messaging
The main issue with the service is getting your friends to use this app. When people are already used to WhatsApp and Snapchat, it is difficult to get them to use another similar service.