Star Wars have taken over almost everybody, and if you still don't have enough post-watching the movie, check out Dark Star. It's a game for Windows 10 and Windows 10 Mobile, which brings in classic arcade gaming style from the '80s and '90s, with some brilliant visuals.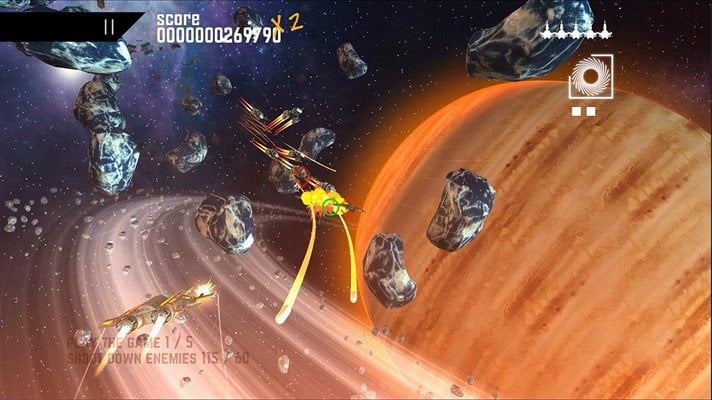 Features:
Fancy 3D graphics and effects
All the brilliance and frustration of old-school arcade-style challenges
Unique 'use as many fingers as you please' controls
Upgradable and unlockable spaceships
Shoot down enemy ships, clear space junk, dodge missiles, and take on giant battle cruisers!
The game lets you customize frame rates, useful for high-end phones like the Lumia 950 XL and Lumia 950. Check under the options menu for the graphics switch (in most cases, the best graphics settings will be set automatically. However, an option is available to tailor your own space experience).
However, the game doesn't have any option to change resolution, which helps many times for phones whose GPU can't handle games. Hopefully, the game will introduce this in the new features. I am sure that this game might not run well on low-end devices.  The developers need to un-beta or just set it to be available only for high-end devices.
This game will cost you $0.99 and will attract a lot of low-end devices. Are the developers ready?