Microsoft made sure that Edge, unlike IE, does supported extensions, so it can catch up with Chrome and Firefox. Sadly, that never happened because the low number of extensions. While the numbers have recently increased, but its not enough to create a highlight. So instead of speeding up the effort, Microsoft Store now displays a dedicated section or tab for Extensions, and sadly it looks worse.
Why? I see just 11 extensions listed in there which is neither arranged nicely, in terms of user experience, nor they are appealing. If Microsoft is testing this with some, I am sure people will not like it at all.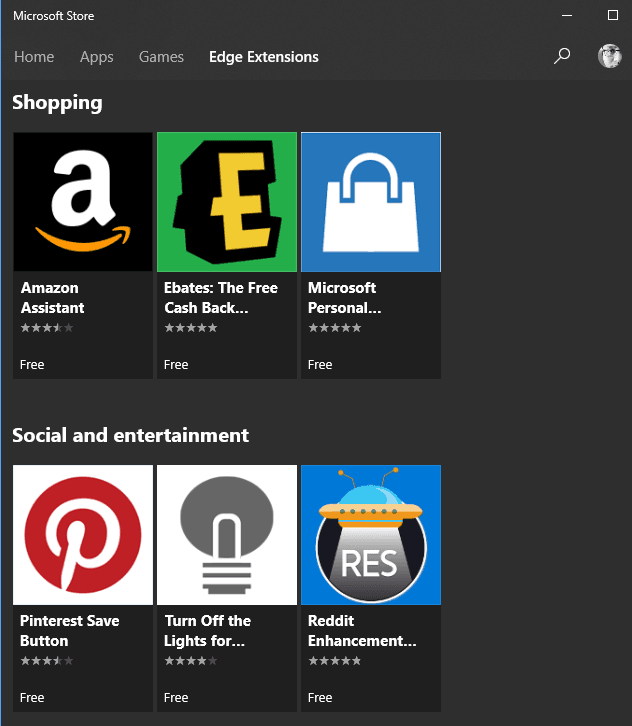 They are categorized under Recent, Adblockers and Password Managers, Productivity, Shopping,  Shopping, Social and entertainment, and For developers.  In case you don't see it, make sure to upgrade your Windows Store App to latest version.
Honestly, I don't have much hope for Edge browser any more. When it started, I thought Microsoft will pickup the pace, and make it something which can compete with others, but the amount of time they are taking for everything, Coming Soon makes sense.