Starting with Windows Phone 8, the OS has native feature which allows you to edit photos i.e. crop, rotate, auto correct on brightness and so on but for those crave this functionality to run over multiple photos with better control on individual aspects like noise, white balance and even filters — Lets take a look at Muti Fix app which  allows you to do so when it comes to auto correction.
Multi Fix lets you control noise, color boost, illumination, white balance, grayscale and filters like lomography, antique, cartoon, sepia and sketch. When you launch the app, it sorts your camera roll by date and all the pictures are available in multi-select mode. The first thing you need to do is select pictures, choose what correction and filters you would like to add and then when you hit start from the menu, it processes them one by one. All the processed images are saved into Saved Pictures.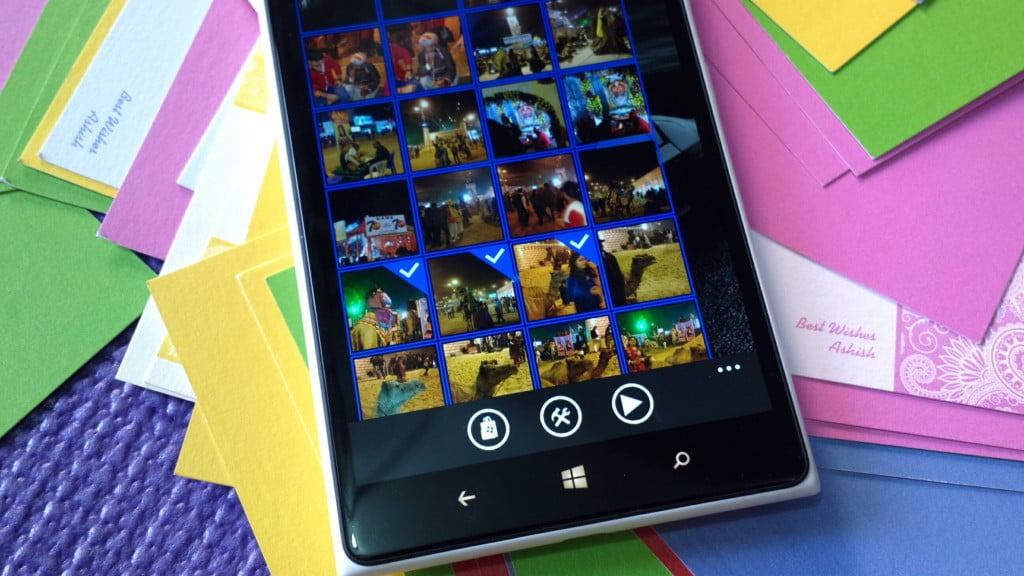 That said, there are few things where the app needs improvement.
Option to manually check each photo and see how each image will look. That way I can reject few pics.
After processing, a preview of the image is much needed. They are show in the app but you cannot really preview them.
Option for basic editing is missing.
I would seriously love to see the app evolve into a better editor with full fledge preview option and give more control to the user if they wish. This will save lot of time for pictures which really don't turn out well when you don't get to see how it will look like after processing is complete.
The app is by True Magic and priced at USD 1.29. It also come with trail version which adds  watermark at four corners of the photo but great way to know how the app works exactly.