Windows 10 comes with strong support for Family & Kids Features which allows you to manage them on the same PC, specially for Kids if you want to monitor their activity, and make sure they don't land up at wrong places. While we will take a deep plunge in in those features in our next post, if you already have configured the accounts in any of your previous PCs, it is super easy to to enable their access instantly on any new pc.
Go to Settings > Accounts > Family & Other People
You should see your family accounts with email id already listed here. You should also see a label which says "Cant Sign-in"
Now tap on any of the accounts, and click Allow.
Once done, Just logout of the PC, and you should see the accounts listed on the lock screen, all you will need to is ask the person to sign in using his or her credentials.
Apart from enabling Family accounts, Windows 10 also lets you add accounts of Non family members like friends. This can be done using their phone number or a Microsoft account.  While everything works the same way, the only difference is that they won't get added to your family account, but they still can access your PC.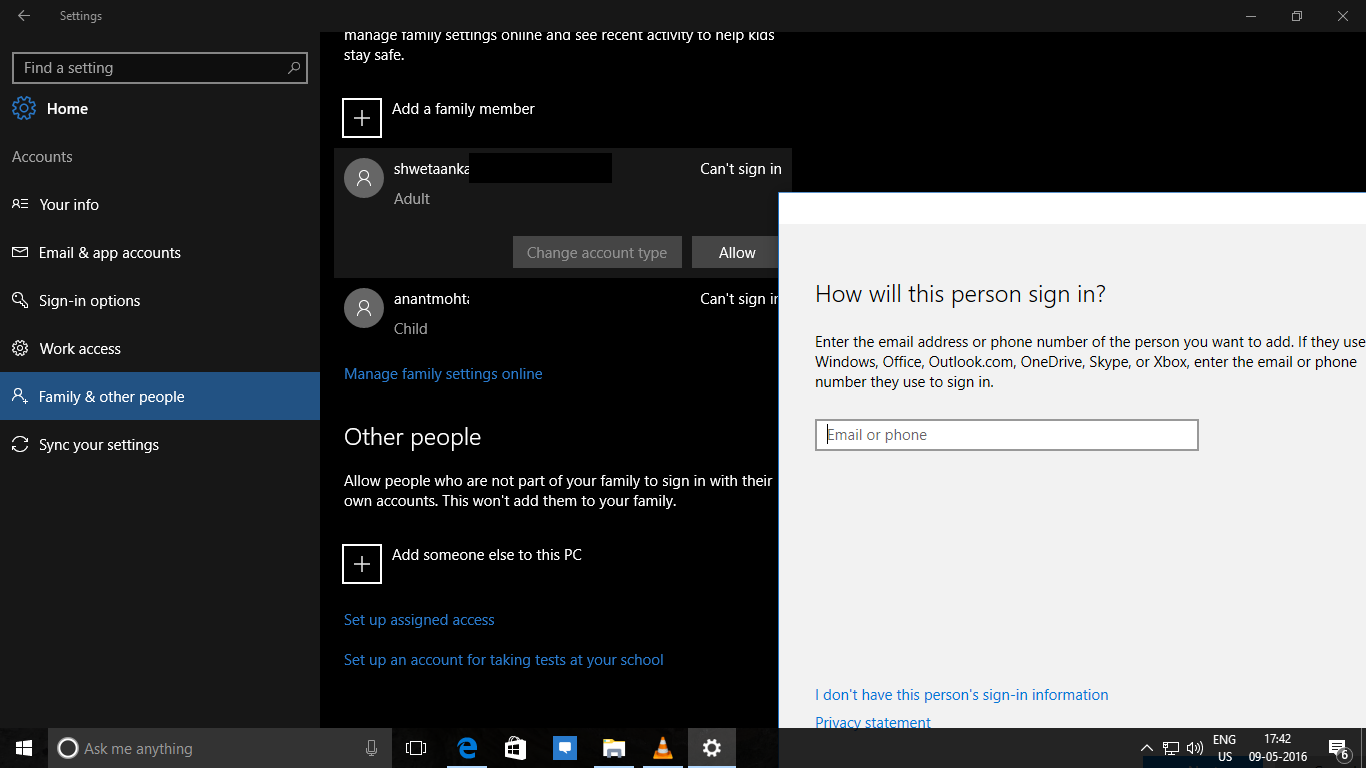 In the same setting, there is another feature which we haven't tested yet, but will check on it later.  This feature allows you to setup an account to take test from the same PC using a URL which belongs to School. I am guessing this will only work with schools which have Windows 10 PC.