The codename of the upcoming Microsoft Xbox console would be Project Scorpio, which is expected to launch next year. Information was first revealed in Electronic Entertainment Expo 2016 about this most powerful gaming console ever made and according to that it is suppose to exceed from PlayStation 4's 4.2-teraflops computational power by 6-teraflops. The devices are designed to support high-fidelity VR and will provide 4K visuals to the users.
Folks at Windows Central managed to scoop out some impressive details about what is possibly coming with it, and here is everything about Project Scorpio we know till date.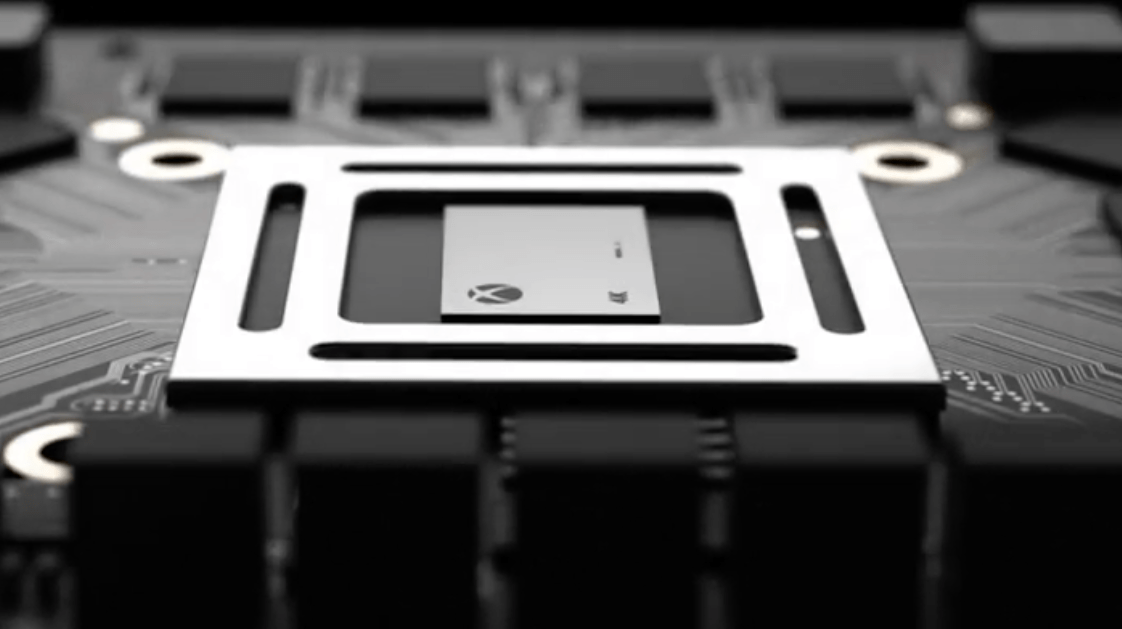 1. Xbox One and 4K UWP games will run natively on Project Scorpio
We all know that Universal Windows Platform is a set of APIs that are consistent across all Windows devices and allows developers to run apps with similar code or minimal changes in all Windows 10 desktop computer, mobile, laptop, tablet PC, Xbox gaming console and HoloLens. Project Scorpio has the ability to play 4K UWP games natively that are available in Windows 10 Store. If you are a gamer and have played games like Rise of the Tomb Raider, Forza Horizon 3 and Gears of War 4 in a device with 4K resolution, then you can easily imagine that what how immersive the experience would be on Project Scorpio.
As of now the Xbox One doesn't have the computational power that's why games that are exclusive on Scorpio will be shipped separately.
2. It will run on Xbox OS
Project Scorpio will run on same OS, which is available on Xbox One with additional features to support 4K gaming and High-fidelity VR. Though, it is not confirmed that the visual interface would be totally same or not, but since the Project Scorpio is designed to be a companion of Xbox One, it seems possible. It also means that feature packed in Xbox One such as Cortana, integrated Beam streaming, Group and Club update,  Game library and UWP apps will be available on Project Scorpio for sure.
3. Project Centennial is not used for Project Scorpio
Project Centennial helps developers to prepare any Win32 game such as Age of Empires II HD as a .appx file for Windows 10 store. The rumours claim that it is not being used for the upcoming Project Scorpio, which clearly means that you won't be able to run those games in the most powerful gaming console.
Some speculations, however, suggest that Project Scorpio might boast a PC-like architecture so that Centennial games can run on the device. It is also important because developers usually build games for mobile devices on the Xbox Development Kit or Universal Windows Platform that will be required for Project Scorpio
too and Microsoft is also committing that Scorpio will not have exclusives Vs Xbox One.
4. A one-stop-shop for Windows 10 Store PC and Xbox One development
Project Scorpio would be able to copy the Xbox one on hardware level so that the developers can test the power scale between different levels of the game. This method is known inside as Project Helix.
The Xbox Team has well organized development over Xbox One, Windows 10 Store PC and Project Scorpio, so that developers can provide games in one package for all three platforms. In simple words Project Scorpio software development kit will allow developers to create games for all Xbox platforms and would be the one-stop-shop for them.
When a customer runs a game, it automatically detects the hardware and removes the assets that are not required. Playing UWP games for PC on the Xbox consoles doesn't involve any hard word because they already support maximum features of Xbox. There are multiple games that are using the same system, such as Forza Horizon 3, Gears of War 4, Rise of the Tomb Raider etc. There are games like Halo Wars 2 that have separate versions for PC and Console so that the device can easily handle the version which is available for it and run the game for you.
Xbox users invest in features like Xbox Play Anywhere and Project Scorpio will help them to get the most out of it. Project Scorpio can definitely bridge the gap between Windows 10 computers and gaming console. It will encourage users to pick UWP games from Windows 10 Store Rather than going to other digital distribution platforms like Steam. Project Scorpio doesn't seem like a 4K upgrade of Xbox only, it has the potential to increase the credibility of UWP platform too.