Since the release of Windows 10 in 2015, gaming software for the operating system has evolved significantly. Microsoft's focus on "universal" functionality paved the way for near-identical versions of apps being able to run on PCs, as well as the Xbox One, Surface Hub, and other devices, including smartphones and tablets. Arriving six years after Windows 7, the new operating system allowed users to play at a sweepstakes casino, brought Xbox Live integration for the first time, and added the capabilities of Microsoft's personal assistant, Cortana, which has also changed how gamers interact with games on a daily basis.
Microsoft App Store
Microsoft launched a new app store and platform with Windows 10 as it doubled down on the delivery of apps and services to provide users with better and more intuitive ways to access and manage everything to do with gaming. The popular achievements system was also added for gaming apps with the Xbox logo.
Other third-party gaming platforms have jumped on board with traditional heavyweight Steam being joined in recent years by Epic Games, GoG Galaxy, UPlay and Origin. The launches provide gamers with more choice than they have ever had before, and the success of Windows 10 specifically has increased the popularity of PC gaming, which is now challenging consoles as the mainstream choice for the medium.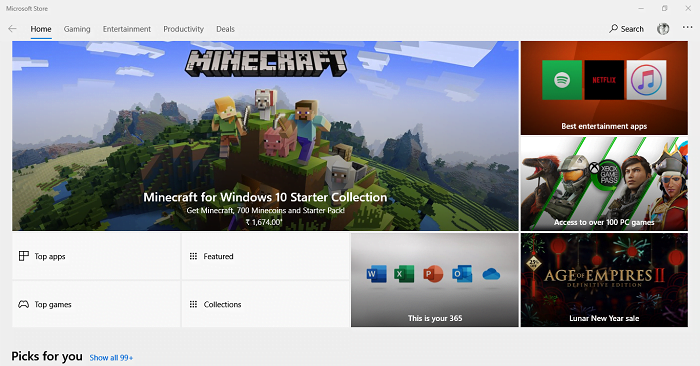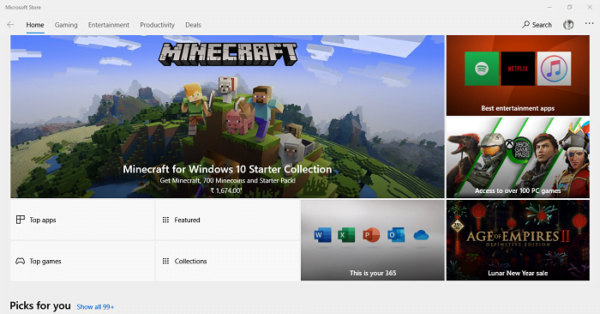 Xbox Play Anywhere
Microsoft has used the open and accessible nature of Windows 10 to blur the lines between traditional console gaming and PCs. Just 12 months after the arrival of Windows 10, it announced the Xbox Play Anywhere initiative at the E3 expo. This new option, requiring the Windows 10 Anniversary Update, allows users to purchase cross-platform games and to play them on Xbox One and Windows 10 after downloading them from the Microsoft app store.
Xbox Avatar app
In 2018, Microsoft brought more customization options for Xbox fans and owners with the updated Xbox Avatar Editor app for Windows 10, which was previously limited to the Xbox Insiders program. The app allows PC users to personalize their Xbox avatars with a range of hairstyles, clothing, and accessories, and to purchase extra styles from the avatar store.
Xbox Game Pass
Microsoft's commitment to break down barriers and closely align its Xbox and Windows offerings continued in June 2019 when it launched Game Pass for PC in open beta, giving Windows 10 users the opportunity to play 100 high-quality PC games for a small monthly sum. Xbox Game Pass subscribers now have unlimited access to these games, which include many of Microsoft's greatest exclusive franchises such as Gears of War and Halo.
New tools for great games
Xbox integration has been a big part of the new Windows 10 gaming experience, but Microsoft has also been working hard to make it easier for developers to create gaming apps that can play on every device running Windows. Microsoft's Visual Studio, an integrated development environment, allows creators to use one of several coding languages to deliver "amazing apps" for PC, mobile, and even HoloLens.
Third-party apps
Since the launch of Windows 10, the general gaming experience has evolved. Communication and streaming platforms are used by PC players on a regular basis, and gamers are more open to viewing multiple devices at one time. The Twitch app on the Windows Store, for example, lets users follow trending games, watch live gameplay, and share their clips. The social aspect of gaming has evolved considerably since Windows 10.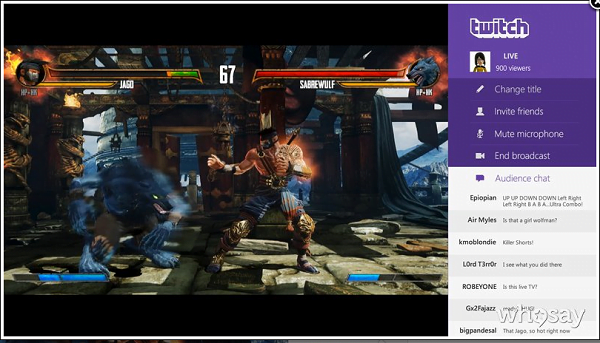 Free and paid games
Microsoft keeps its store updated with a plethora of free and paid games. It is now possible to download sandbox classic, Minecraft for Windows 10 Starter Collection, and the new blockbuster exclusive Sea of Thieves: Anniversary Edition for traditional gaming experience and then mix in free-to-play action with Asphalt 9 Legends or Angry Birds 2.
xCloud streaming
Microsoft will soon turn the evolution of gaming apps into a revolution with the launch of xCloud gaming streaming, which is expected to arrive on Windows 10 during 2020. The new service will allow players to jump into their favorite games instantly across any device without the need for any downloading or installing processes.
Project xCloud will make use of Microsoft's Azure data centers to deliver high frame rate and high-resolution experiences via streaming in a move that will see gaming catch up with entertainment-based services such as Netflix and Amazon Prime. Microsoft will also implement the Xbox Play Anywhere and Game Pass initiatives to offer consumers an extensive catalog of games from day one.
In just five years, there have been huge advances in the scale and quality of gaming apps on Windows 10, and with cutting-edge techs like cloud computing, virtual reality, and AI now entering the mainstream, there are certain to be more major improvements during the 2020s.