One of the best features of Nokia Lumia Windows Phone is that it comes with a lot of exclusive content from Nokia. Lumia series have apps like Cinemagraph, Smartshoot, PhotoBeamer etc. Nokia is now partnering with other providers to bring exclusive apps. At the MWC 2013, Nokia announced a host of new exclusive apps for Lumia Windows Phones.
Nokia announced a range of new applications for Nokia Lumia and Nokia Asha devices, many using unique platform and device enablers to deliver better quality application experiences.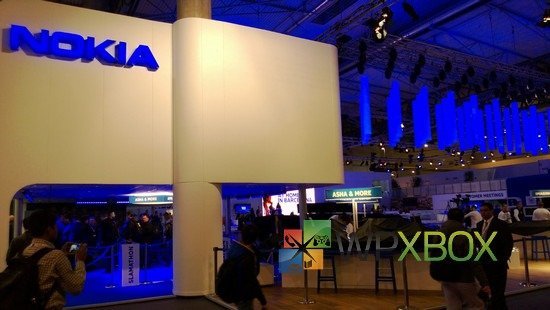 These apps uses latest imaging, location and social applications deliver many features unique to Nokia; some of them are;
Burton and GoPro build exclusive experiences using Nokia imaging technology enablers
Exclusive Foursquare for Nokia Lumia app leverages voice integration and augmented reality technology
WhatsApp amplifies reach with Nokia Asha dual SIM family
Modernized Foursquare and Line apps introduced for Nokia Asha smartphones
Exclusive Tumblr experience developed for Windows Phone 8
JobLens uses augmented reality to revolutionize work searching
The new Foursquare app will include voice integration, which allows people to use voice commands to detect what's trending and to search nearby places. The app will be NFC-enabled for content sharing, friend requests, and check-ins. It also integrates with Nokia Maps for a seamless app-to-app experience.
The highly anticipated official Tumblr Windows Phone 8 app will soon be available for all Windows Phone and Nokia Lumia customers. The Tumblr app will allow on-the-go posting of text, images, video, audio, links, quotes, and chats, and will let people follow and experience the world's creators seamlessly through the Tumblr dashboard. Additional features include Windows Phone exclusive voice command integration and use of Live Tiles to display the Tumblr Dashboard.
WhatsApp, which supports Nokia Asha single SIM smartphones, will soon offer support for Asha dual SIM and unveil new features that deep link to the platform. WhatsApp will also continue its development on Windows Phone 8 with new features and a new user experience. WhatsApp for Windows Phone 8 was recently updated with new features and UI.