A lot older cameras do not have Wi-Fi connectivity and you need to manually transfer photos. But Eyefi is a SD card which provides Wi-fi for your cameras, so that you can easily transfer, organize and sync all your photos across all your devices, all together and instantly accessible on your iPhone, iPad, Mac, PC or smart TV.
Eyefi has been available on Windows Phone for quite some time now and the app has been updated to become an universal app. The app is now available for Windows 10 as well.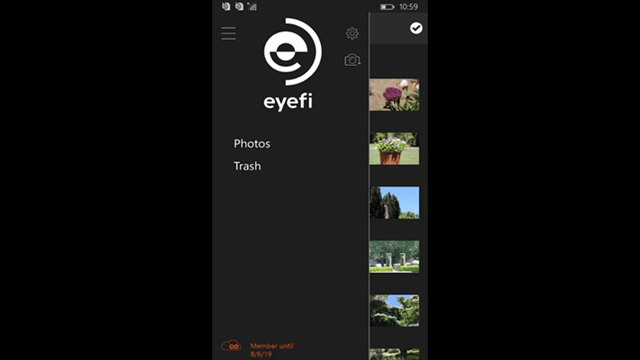 With Eyefi Cloud you can
Access photos on other devices as soon as they're taken
Organize and edit anywhere – all changes sync instantly
View and organize photos offline
Add computer-stored photos from your desktop to your collection
Share privately
You can download the app from the Windows store. Please note, this is just an app and you need to buy the Eyefi SD card to make this work.
9nblggh2vbxn