Today in the modern world, more than ever, the security of children has become quite essential in this fully-connected world. Parents are worried about securing that their kids are safe online, are not being tyrannized or accessing inappropriate content, and, most importantly, making sure that they are safe in the real world.
With every child now having access to the internet with their modern-day smartphones and it always being with them, there is a wide variety of new technologies that could be used by parents to monitor their children. They can not only monitor in real-time but also from anywhere in the world. Out of so many monitoring apps for kids, FamiSafe Parental Control offers a smartphone-based tracking system.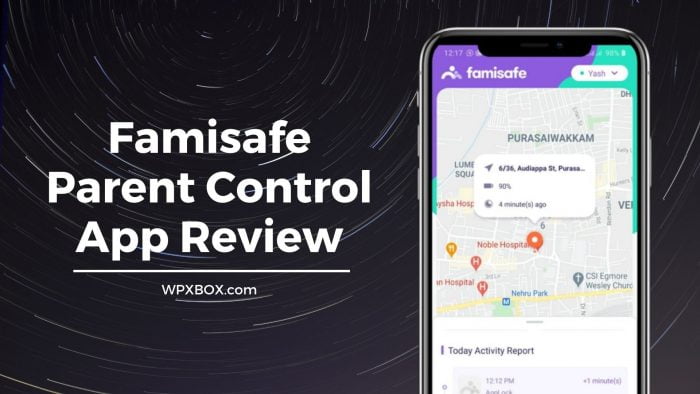 But then a question arises in the parent's mind. Which application do I choose? How do I choose? and more. While there are quite a few applications out there from which one could select from, FamiSafe Parental Control Application from Wondershare is quite popular. Here's our review for you to decide whether this could be the right application for your usage.
What is a Phone Tracker? How Does it Work?
A mobile location tracker works using GPS and is as simplistic as it looks. It makes use of the Global Positioning Technology to find and locate the exact location of a device on a virtual map. While there are a lot of applications that we do use in daily life, which makes use of the same technology such as Uber, Ola, and more, during the past couple of years, parents have been using GPS to track the child's location and activity.
In this aggressive market, there are many services such as Apple's Find My Device, Google's Device Manager, and more, which could be used, but they offer limited functionality. However, in case you are looking for the best tracking apps for kids, we do believe that FamiSafe Parental Control is one of the smart choices to make.
FamiSafe Parental Control Highlights and Usage
Wondershare FamiSafe has a ton of features built-in, but there are a couple of features that stand out and aren't available with other competing applications such as Real-time location tracking, Location tracking history, and more. Let me elaborate:
Using the application's built-in real-time location tracking feature, as the name suggests, parents/guardians could be able to easily track down the location of their child's smartphone in real-time without any delay. Thus providing the satisfaction of always staying at the head of the child even after being away from them.
One could also get the details of where the child has been on the whole day, so you never have to yell, "Where have you been the whole day." Parents could also create virtual geofences using which, if the child goes out of that range, the parent could be notified immediately.
How to Track Your Child's Location using FamiSafe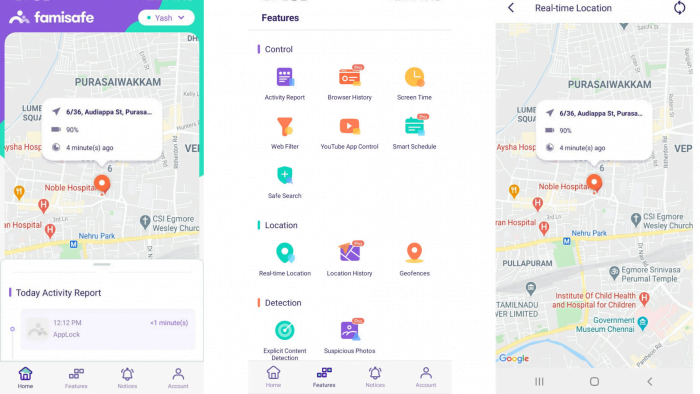 Firstly, make sure that both the parents and the child's account are set up, and the smartphone is ready to be tracked.
Login using the parent's smartphone and from the bottom navigation bar, move to Features and choose a Real-time location.
From the top, choose the refresh/sync icon to locate your child's smartphone. Here on the map, you could now find the exact location of your child's smartphone and track him down.
FamiSafe Parental Control Features
There are tons of other powerful tools available in FamiSafe, such as connecting to your kid's social media application. Using Explicit Content Detection notifies the parents when your kid gets a suspicious message with explicit or questionable content. Additionally, one can sync plenty of social media apps like WhatsApp, Twitter, Instagram, and Facebook to read their messages and more.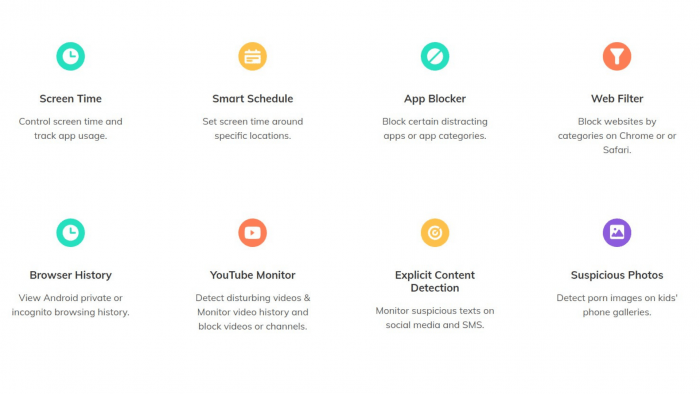 Parents can also check out the child's application history, that is, which applications the child uses over the day; parents can even set a pin on the application. This way, only he/she will be able to change the settings of the application. Some other exciting and notable features include YouTube App Control, Web Filter, Safe Search (blocks explicit content from appearing in browsers), and more.
Pricing and Plans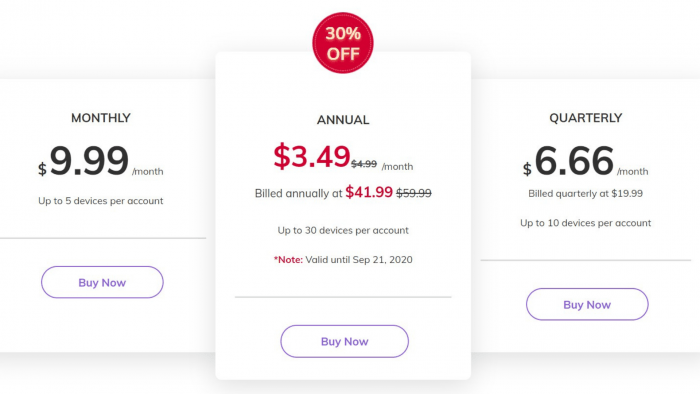 FamiSafe could be experienced using the demo mode available directly from the website. However, in case you would like to access all the features of this phone tracker with widespread and constant support, you have to opt for a paid plan.
$9.99 /month – Monthly Plan (5 Devices Per Account)
$4.99 /month – Annual Plan (30 Devices Per Account)
$6.66 /month – Quarterly Plan (10 Devices Per Account)
It is worth mentioning that only users in the Premium paid plans will be access features, including Browser History, Location History, Smart Control Schedule, Explicit Content Detection, Suspicious Photos detection, and more. Furthermore, the free plan only allows access for a single smartphone with limited functionality.
Besides, if you would like to keep a track on your children with the best possible tracking features, we would strongly suggest you try out the application first using the demo mode and purchase the Annual Plan priced at just $59.99. Furthermore, regarding payments, one can directly buy the plan using the in-app purchase system; or use the website to buy a plan and then log-inside the application
Download Wondershare FamiSafe from Google Play, App Store, or Amazon Fire Store 
Conclusion
While one could find a ton of tracking applications on the app stores, only a few applications, such as FamiSafe, provides a comprehensive experience. Being more than just a simple GPS tracking app, the FamiSafe Parental Control application offers a set of advanced tools such as Location History, Geofencing, and more to ensure the safety of children. FamiSafe forms a perfect solution for parents who like to keep track of their child's activities.