FastBall 2 is a fun time waster, trace style game where you need to control a fast paced ball. You need to jump it over the hurdles, to keep going, and is insanely fun if you are addicted to this type of games. The controls are simple, and all you need to do is jump over anything that blocks your path. The game includes support for background music, sound, difficulty level and themes. Try out the futuristic.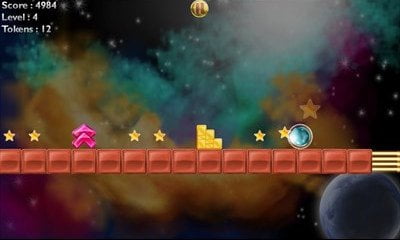 The game includes 5 levels packs. You start with Begnning, to Experience to Evolution an then you have Mastery and Frantic. There are 100+ levels for this game, and it really gets challenging post the first level.
And here is a hidden thing in the game. If you like the Fastball 2 tone, you can save it as ringtone by clicking on the music icon at bottom left. Make sure to set it as "My Ringtone".
Download FastBall 2
The game usually runs $1.99 on the Windows 10 Mobile Store, but is free for next 24 hours with my AppFree Deal.
myAppFree
MyAppFree & WPXBOX has partnered together to bring exclusive free app to you first. It's a free service that partners with developers on Windows platform and make their app and games free for you all for one day. They have a Windows App which you can download and keep track of many more offers they keep coming up now and then.