When it comes to finding a Music Player on Windows Phone Store there are tons of options but very few of those stand out. Today, we have one that actually does and it sets an example of how music players should be done by anybody who is thinking of getting done.
Find My Music Too music player has been built from ground to deliver an experience which delivers better user experience. So lets say if you are plying music on shuffle, and you would want to see what is next in queue. Now instead of changing the music, just double tap and it opens up a pop-up where you can swipe left to see what next and change if you wish to.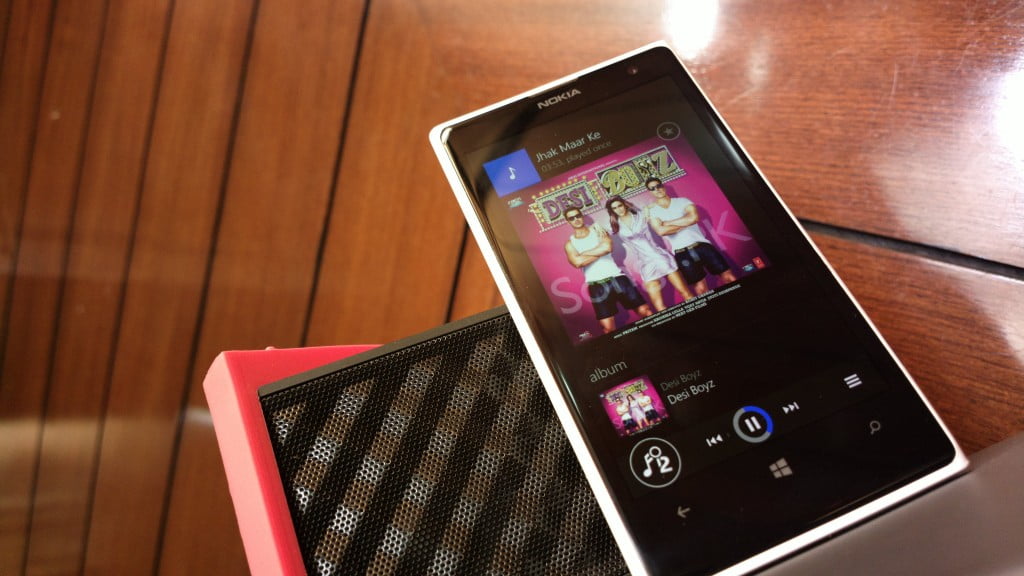 When it comes do design, the app has some feast for your eyes. The library section gives you direct access to Albums, Artists, Genres and Songs with count on top of it. Right below that is option to search or just shuffle to play.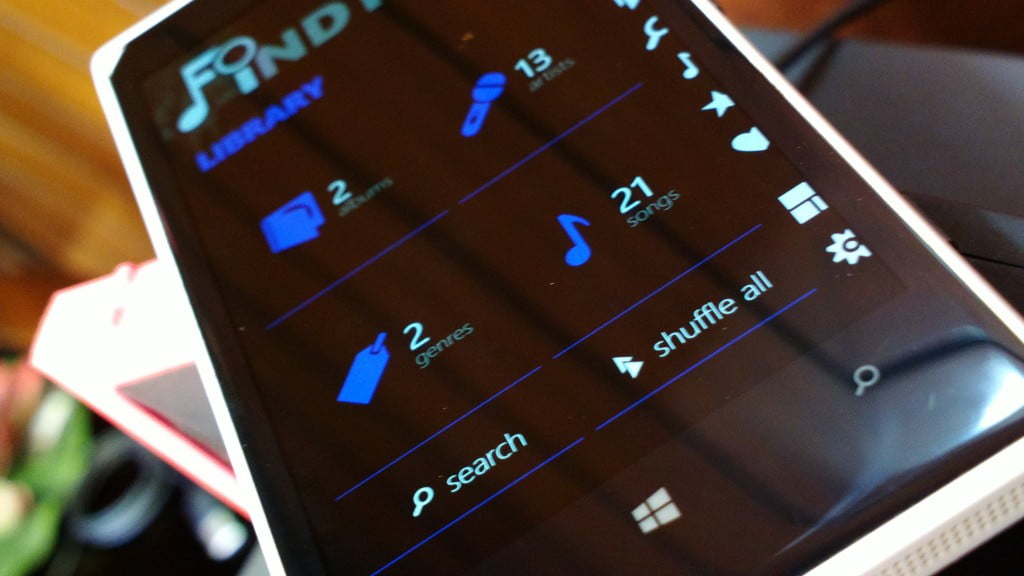 Then there is a Top Section which lists all the song, genre, album ranking based on how many times you have played and the data is also pulled from the Xbox Music app. You can also favorite music which appears in a dedicated section and is independent of Zune.
That said, here is my favorite feature. What happens when you are browsing settings, or play list or anything other than Now Playing ? You can't change your music right from here, Right ? The developers thought of this and include a pop up menu over these sections which displays current song over a DJ style icon, followed by pause, forward, reverse controls. Those who crave for more, can tap on the last menu item which opens up another popup giving you quick access to navigate to any of the sections in the app, shuffle, search and so on.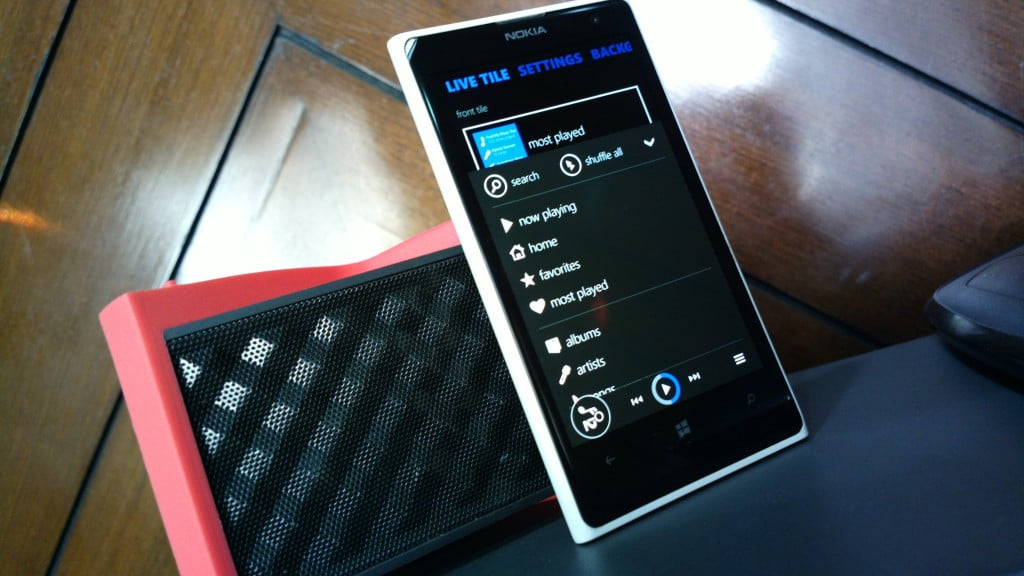 Lastly, variety of live tiles to show off on your Start Screen, including statistics about your collection, a collage of album artworks and the most played songs. Sounds Good.
Thanks Amit Nahar for the suggestion!! Keep it coming