A product key is a unique 25 digit code that is used to activate Windows. It may so happen that you need those keys once again when reinstalling Windows or when switching to a second computer. In this post, we will share how you can find the Windows 10 product key.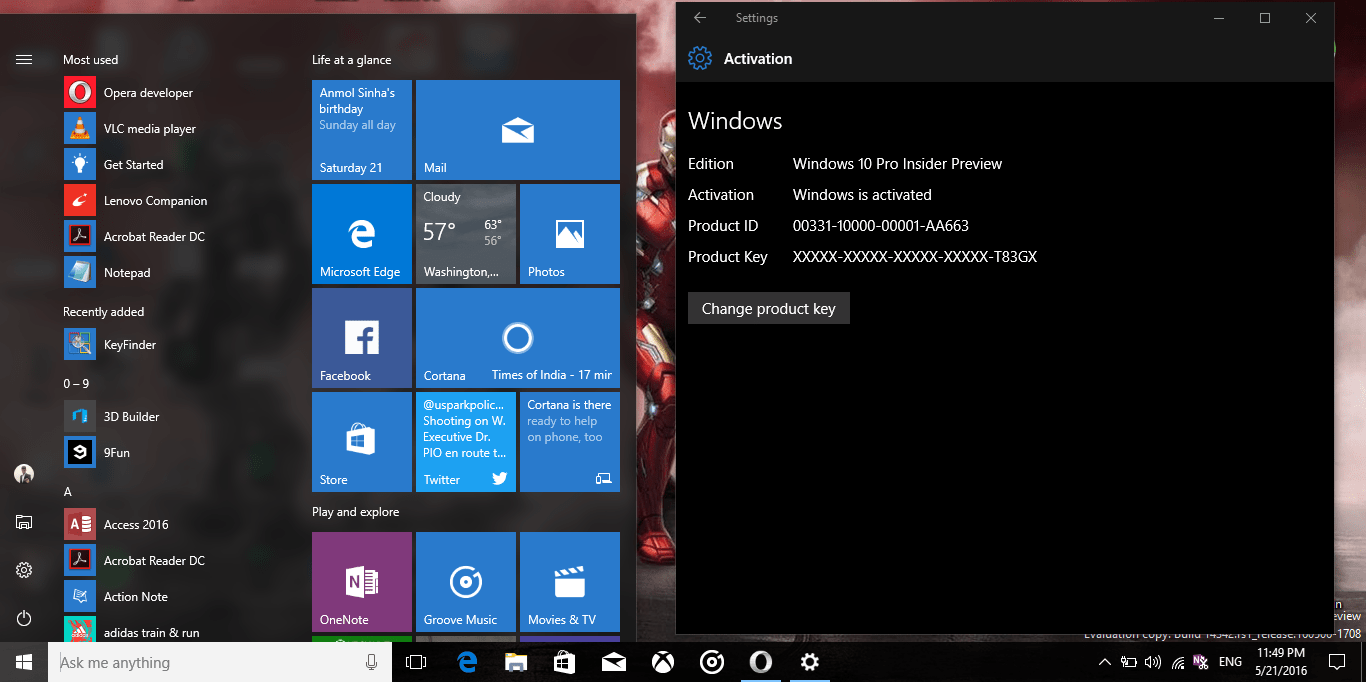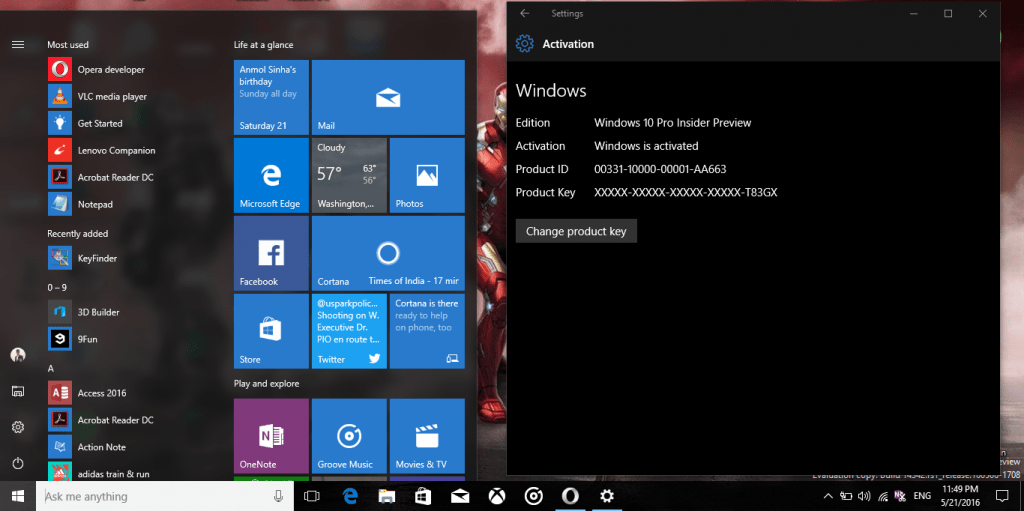 How to find the Product Key of Windows 10 Computer
Your product key is on a card inside the box that the Windows DVD came in, or in an email that shows that you bought Windows. If you can't find them, then you can use software to find them.
Printed on a sticker
Embedded in UEFI firmware
NirSoft's ProduKey
Key Finder
Knowing your Product Key is helpful when you re-install your Windows or any other Microsoft product. To know your product key, you can try out the tools mentioned in the post below.
1] Printed on a label
Some older PCs have a sticker at the back with the product key written on in. Like my old Lenovo laptop which came with Windows 7 has a sticker at the end with the product key mentioned on it, whereas the new ASUS doesn't have one.
2] Embedded in PC's UEFI firmware
Many modern PCs that come with Windows 10 or 8, for instance, use a new method. The key for the version of Windows the PC comes with is stored in the computer's UEFI firmware or BIOS. If you're installing the same edition of Windows the PC came with, it should automatically activate and work without you needing to enter a key. You don't even have to know the key. However, there are numerous other tools which will help you find your product key in a single click.
This one is incredibly useful if your hard drive is dead, and you need to install Windows fresh. When you install, Windows will automatically activate.
3] NirSoft's ProduKey
The easiest way to get access to your product key is with a third-party utility. And ProduKey does its job very well. It can be used to find the product key even when you're not able to boot your PC. All you have to do is download ProduKey, unzip it, and then run it. It automatically shows all your product keys in a fraction of seconds.
If you want to recover a key from a dead computer, you can connect your hard drive to another PC and then run ProduKey. After that, File> Select Source to point to the external Windows directory.
4] Key Finder

It is another excellent software to find your product keys. Download Key Finder from here and follow the installation process to install it on your computer. Once you start the program, it will scan your system and find the product keys of supported programs, including various versions of Windows and Microsoft Office.
When the scan is complete, the tool will display a window with entries in the left pane for whatever installed versions of Windows and Office it detected. Click the entry for your version of Microsoft Windows to reveal the key and other information about the installation. The key will be listed under 'CD Key' on the right side of the window.
We hope these methods were easy to figure out Windows 10 Product Key. Make sure to signup with a Microsoft account after which you will not need a key to remember.