Fortnite from Epic is a strategic game where you fight monsters, build castles, and collect loots. Looking at the trailer, the game looks impressive. What is exciting about this is that Epic has plans to enable  Cross-Play between Xbox One and PlayStation 4. They accidentally activated this switch 2 days ago and then turned it off.
Epic appears to have quietly enabled cross-platform play between Xbox One and PlayStation 4 in Fortnite. However, this was turned off later. This was first reported by a Reddit user, PRE_-CISION, who noticed an Xbox Gamer on his playlist when playing the game. This was further confirmed by another Reddit user, PyroBlack76, who posted a picture playing on Xbox One and PS 4 simultaneously.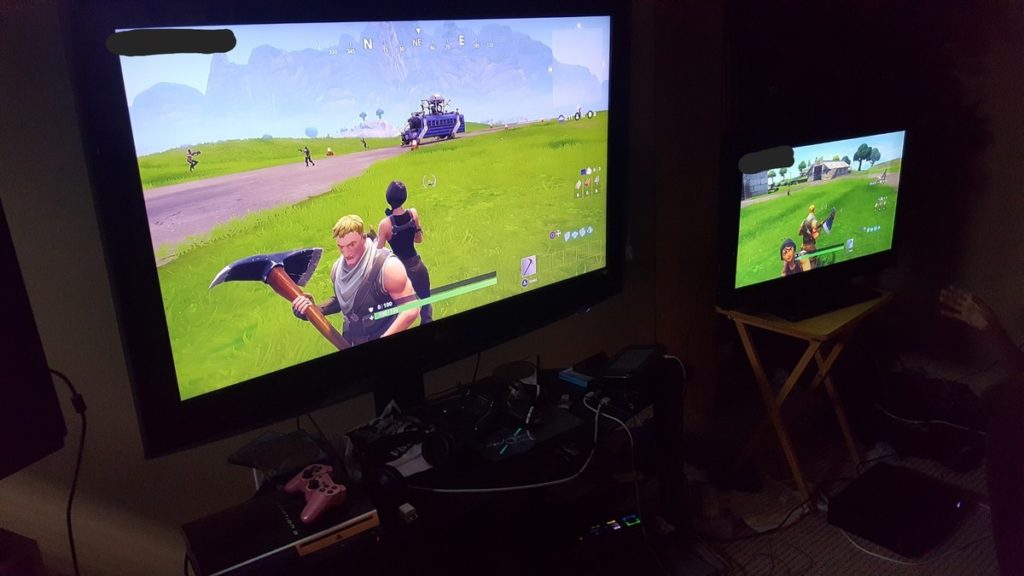 So how did this happen when there is no official announcement? It seems Microsoft and Sony have agreed to give a pilot test around, if nothing else.  We recently heard that Microsoft is in talks with Sony for Minecraft Cross-Play, and it's definitely going beyond that.
That said, The Verge got a reply back from Epic, and they confirm that this was a "configuration issue and it has now been corrected." Let wait for an official announcement soon.
I am expecting there will be a huge Cross-Play announcement next year.