Foxit MobilePDF is a small, fast, and powerful PDF viewer for Windows 10. It's not just a normal PDF viewer. It has got all the qualities of a full-featured PDF viewer/reader. It supports annotations, has a night mode for reading, etc. The app sports a lovely UI, easy to use collaboration features, such as adding annotations to PDF.
Let's have a look at the Good and Bad Bits of the app:
Good Bits:
Extremely fast, no lags, no crashes, and simple and beautiful UI.
Night mode supported
Can jump to pages by clicking on the page number
Select a word or a sentence or a paragraph or the whole document, and you can perform these actions – You can highlight a word, strike it out, underline it, or copy it.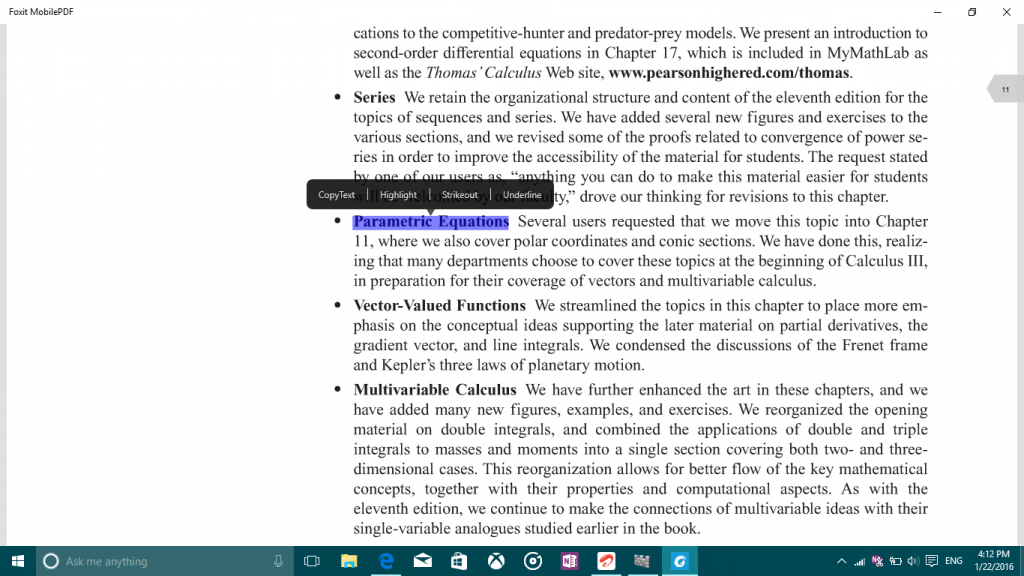 You can bookmark so that you can start from your left.
Add comments to your document, make it truly yours.
Annotations are one of the most important features of the app. You can also hide them by clicking on the three dots>hide annotations.
Share it via mail and skype messaging directly from the app.
Bad Bits:
Lacks high zooming
Scrolling is not so smooth.
It takes some time to open a big file, but it never crashes
No customizability options
Recent doesn't show your recently opened documents. So to read something you just read, you will have to open it from the File Explorer again! (Only a PC bug)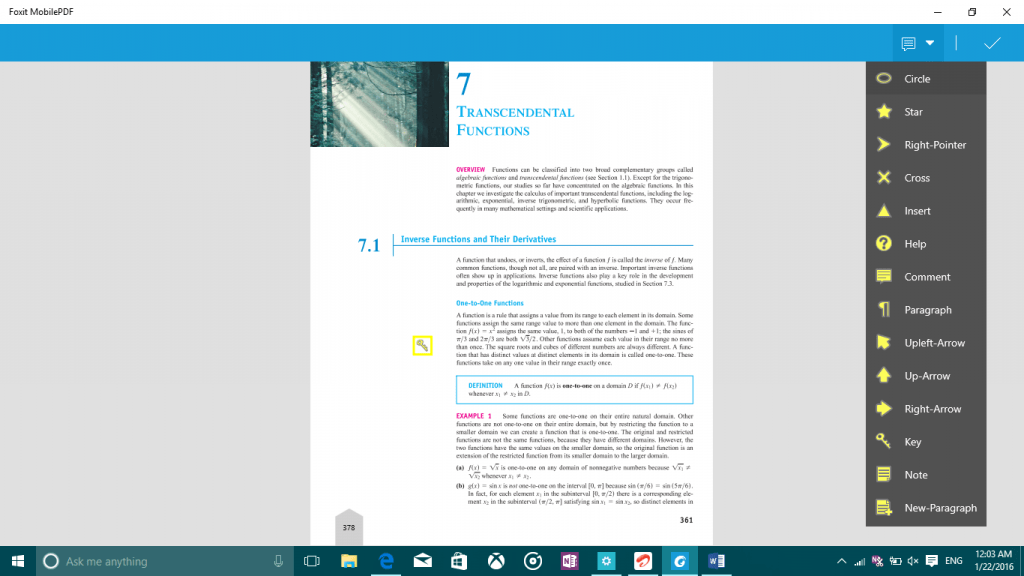 Personal Opinion:
I used it during my exams for studying, and it really impressed me. Definitely, much faster than Adobe and the Microsoft Reader. It gives you a ton of options while adding an annotation to your PDF document. Comments can be added in a very cool way. You can add a key, circle, star, etc., and add your comment in them. I loved the UI. It follows Windows 10 design and looks the same on both Mobile and PC.
The addition of Night Mode after the recent update is very much appreciated. It's a must download and has all the features a PDF reader should have. However, uploading documents on the cloud from one device and reading it on another would be a feature I would love to see in the future. For now, with all these features, it's a must-have app. Download it from below.