Japan is one of the countries which keeps seeing some interesting Windows 10 products here, and there. Its least heard, but they do.
Fujitsu, a Japanese OEM, has launched two products powered by Windows 10. The first is a 6 inch Tablet running full Windows 10, and second is an ultra portable laptop.
ARROWS Tab V567/P :
While Windows 10 on ARM is still on works, nothing is stopping OEM to come out with a tablet which can run full version of Windows 10.  This tablet puts Windows 10 on your palm.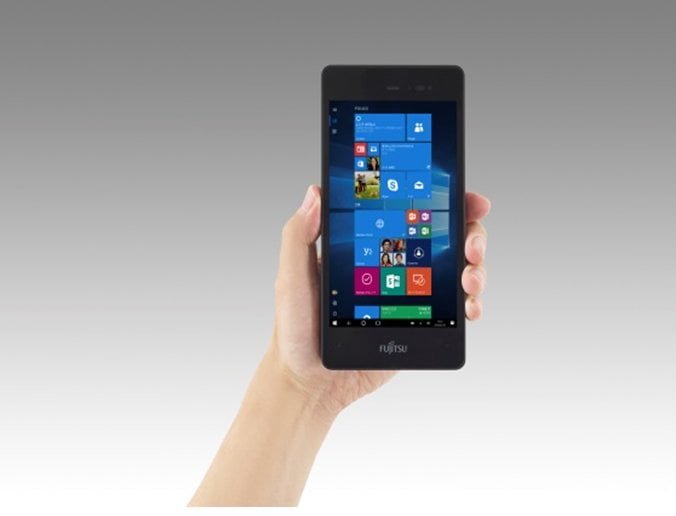 The tablet is 85.4 mm wide, and weighs about 280g. It runs Windows 10 64 bit Professional version. When it comes to processing power, it houses Intel Atom x5 – Z 8550 processor @ 1.44 – 2.40 GHz quad-core  with Intel HD Graphics 400 with 4 GB of RAM. This should be powerful enough for tablet usage.
The storage capacity is only 64 GB of which I am pretty sure 20GB will be taken by Windows 10 installation, but then microSD card support makes things easy.
The display is full HD with anti-glare screen, but there is no gorilla glass protection. Another surprising part of the tablet is that it does not have a front camera. This is going to be a huge drawback as people will definitely want to do video calls on the go.The rear camera is  8 MP which is ok.
It comes with two USB type C port, of which one can be used for Video Output. The tablet does come with all the required sensors.
LIFEBOOK U937/P :
Fujitsu claims this to an  extremely light ultra-slim mobile model. Just like most of the 2-in-1 laptops, it can also fold back, form a tent shape to watch movies, and put itself back on the keyboard. A total 360 degree is possible with it.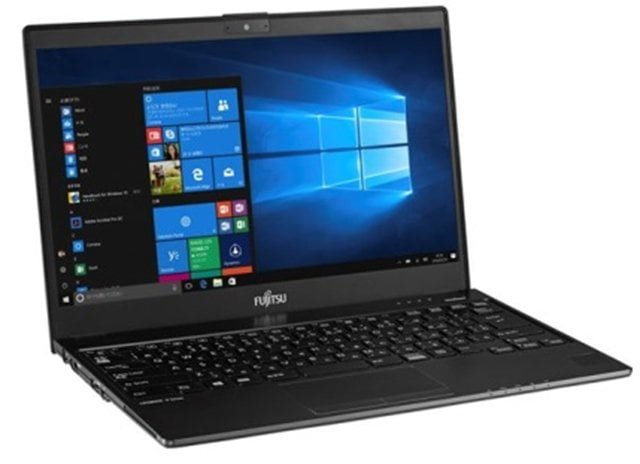 It's a 13.3 inch model which weights 799g, and the thickness is only 15.5 mm. While not much is known about the detailed specs, it is powered by  latest 7th generation Intel Core processor family.
Suggest you to check out more about it here