Those who love to use Glance Screen, and complained that they cannot have enough, here is a good news. A major update rolled out for the setting which lets you do lot many things instead of displaying the time alone. While the update was already available on the Lumia 830, it seems the rest of the Lumias will get the update now.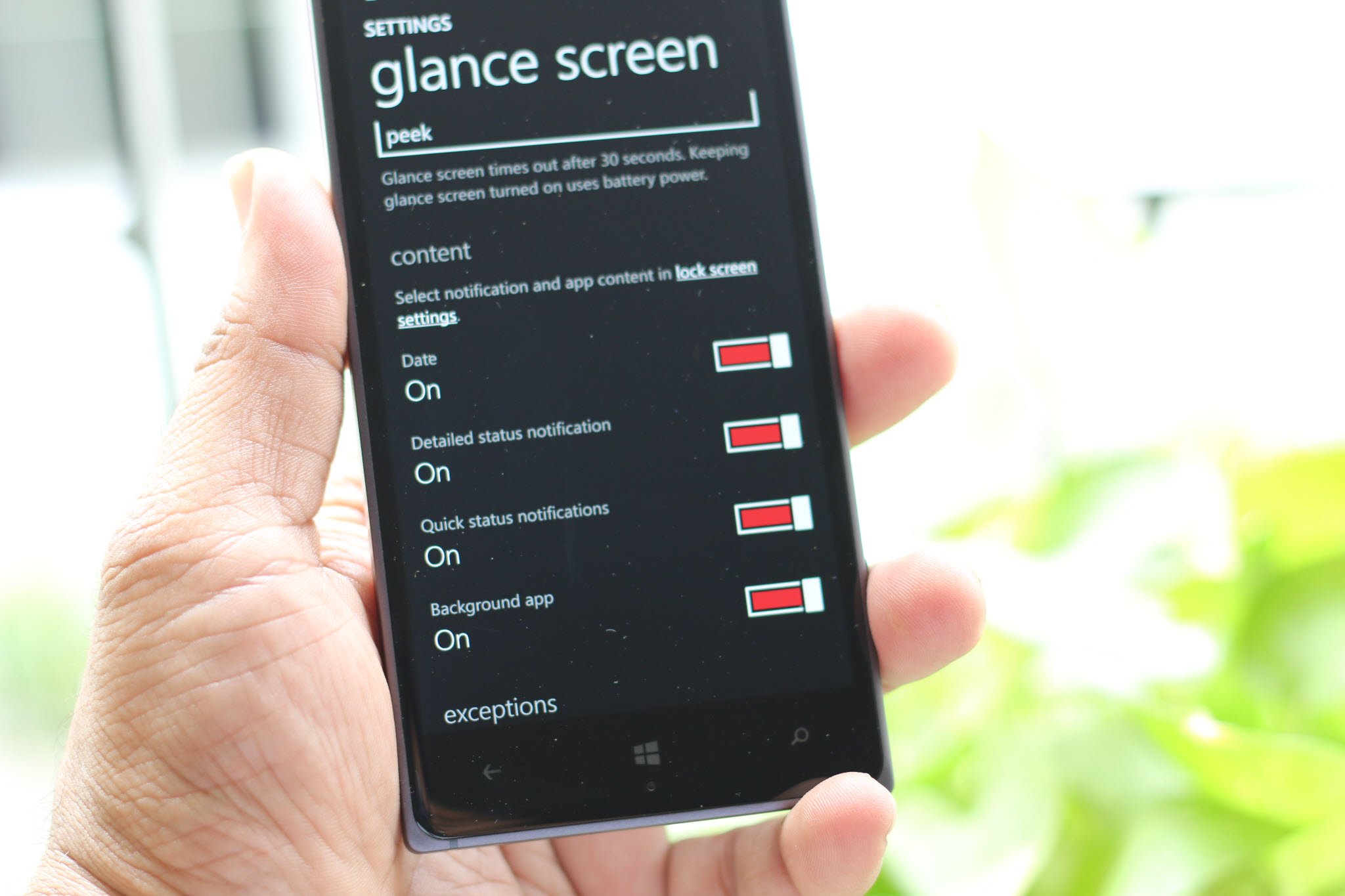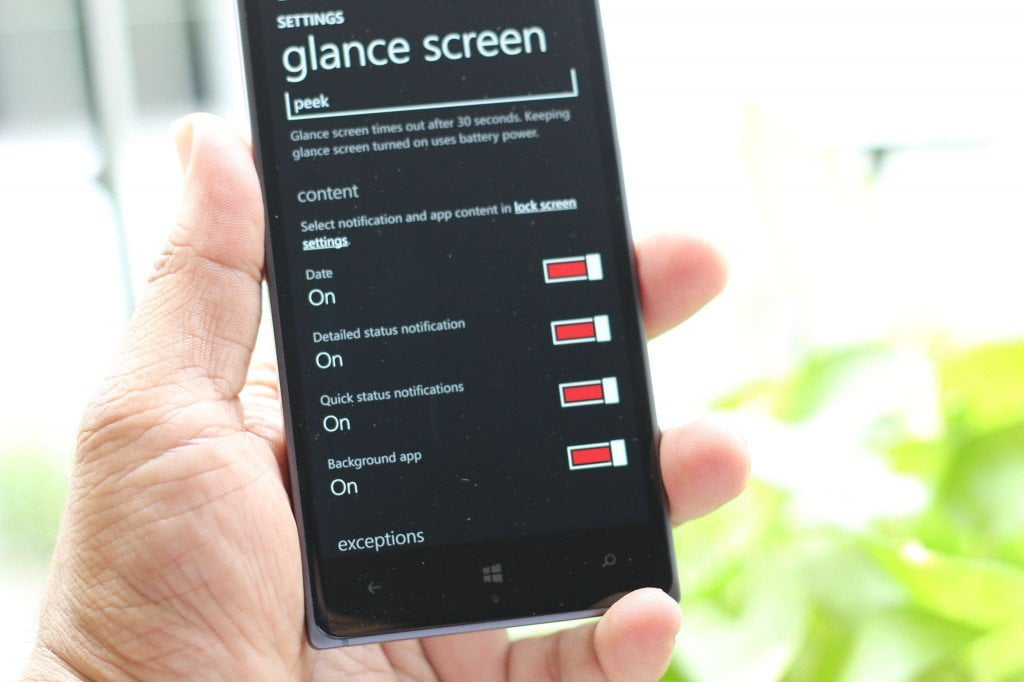 The settings has been re-organized heavily with new settings.You have two sections now. First is content, and second is exceptions.
You can now display date along with time. There is an option to turn it on off.
Toggle Support detailed notification from apps.
Toggle Quick Status Notification
Supports Background app such as weather and health
It was previously possible, to control the glance screen info using the drop down. It allows to turn it off, or use Lock Screen notifications or use my text. The last option is nowhere to be found now. Overall, a nice update, specially the way it's arranged now.
Thanks Vishal Patel