Let's forget about Mobile, for premium services like Google Play Music, Google doesn't have a proper Windows App, and fed up using browser to play all the music, Samuel Attard, an independent developer, built a flash-based Google Play Music App for Windows 10.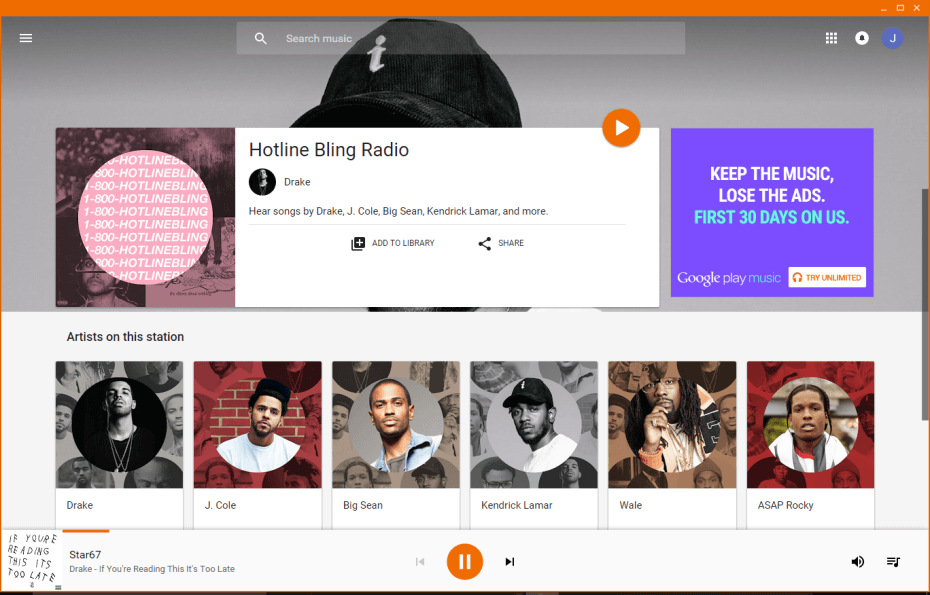 The project made it's first appearance at GitHub in July this year, and at this stage, it looks like the developer has opened the world of Gooogle's material design style to desktop users. This unofficial Google Play Music App for Windows 10 right now supports media control via  keyboard, which gives you access to full controls like Play, Pause and more. The player has also included quick links to Google's other services in form of web wrapper.
Developer Quotes in a Reddit post:
I was getting fed up with searching for the one chrome tab with Google Music open or having to have the browser open just to play music."So I made a stand alone application for Google Play Music. It also has media control support so play/pause and volumes controls work via keyboard presses (if your keyboard has those keys).
You will need to download the .EXE file from GitHub. The program is working well on my Surface Pro 4 as reported by Venture Beat.
If you are a developer yourself, and either want to fork the project out or change the looks, the source code of it is available, for you to contribute or take it to the next level.