Funny Jump :
Guide a Rolling Pumpkin over the dead stones and reach the end of the slopy terrain at an increasingly high-speed with spooky sound around.  The game has a Halloween Mode enabled so you gonna love it for sure and even your kids can play around. And if you have enough courage, try passing through very close and you get extra 200 points for each risk you take. Download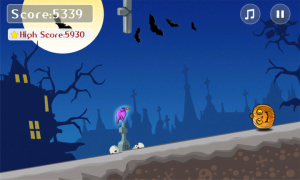 Halloween Maze :
If you love puzzles, then this is perfect Halloween game for you. You need to guide a player out of Maze to reach the other end with a nice Halloween music running in the background. The only problem is you need to zoom in and out couple of times to see the next out but nothing beats the price, its free. Download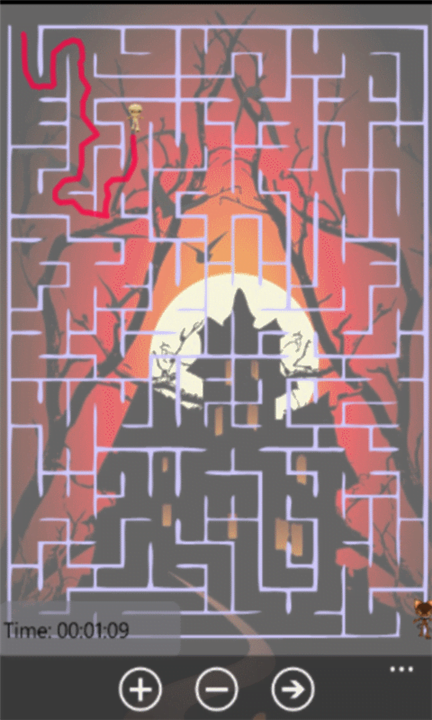 Pumpkin Smash : 
Kill the Zombies, Ghosts, Skeletons and many others using Pumpkins and special powers which come along with it. This game lets you throw pumpkins over a target. You also get to special pumpkins like Firey and Icey which used against powerful monster lets you collect more candies.  Download
Smashin' Pumpkins : 
Here you need to place bombs around the pumpkin to blow it off the place. What is important here is where you place it and use bit of Physics we all have learnt in college or school. Very nice background music and animation. This game seems to be inspired from Implode.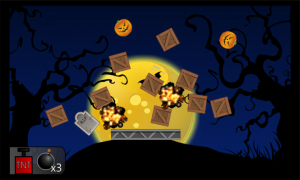 Trick Or Treat Concentration
This is memory mapping tool where you need find two same Halloween characters in the cards and match them. It comes along with some Bonus cards which can be trick or treat like the game says. Download
Word Mints – Halloween Edition :
Seriously awesome game with very sharp graphics and sound effects. It's a word based game where you need to make words of the given alphabets. If you do it right, it fits in the slot or else you get to hear some spooky voice.  You can also play it online. Download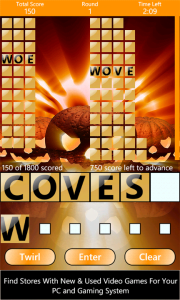 Amazing Zombie Defense :
Surrounded by Zombies and all you need to do is kill them but with not really clear day light and all of them pouring in, you really can get scared even though it is just a game. This game though does not excel in neat graphics has very nice controls and can keep you busy at the end of the day.  You can buy Ammo, Guns and Defenses. Download from here. Try the trail version first.
Let me know if you have are playing one not in the list.